Sponsored Renasight™ genetic testing for eligible* Black patients with non-diabetic chronic kidney disease†
African Americans are 3 to 4 times more likely to develop kidney failure, which has raised the possibility of a genetic cause for this disparity.1, 2 Research has discovered hundreds of genes linked to increased risk for kidney disease, including the APOL1 gene – thought to be associated with a rapidly progressive form of chronic kidney disease for people of African ancestry who have high risk variants. Genetic testing is the first step for patients to understand their genetic risk and better inform their treatment options.
Vertex Pharmaceuticals is sponsoring a no-cost testing program to provide Renasight™ genetic test to eligible* individuals who have been diagnosed with non-diabetic chronic kidney disease.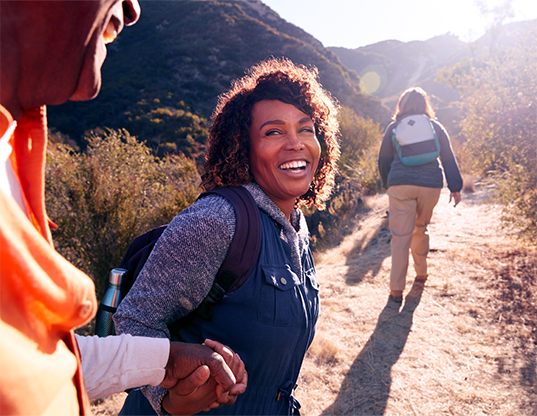 Review the Steps Below to Get Started
Confirm patient eligibility. Review the Sponsored Renasight™ Genetic Testing Program Eligibility to confirm individuals meet criteria including program zip codes and get the patient's consent to move forward with testing.
Order the test using Renasight™ requisition form and attestation form. Please note all orders must include the attestation form. Download forms here
Based on preference, collect blood or buccal specimen using the collection tube that is provided in the Renasight™ kit. If you need a kit, please contact your local sales representative or click the "get started" button below
Return the kit using the label provided at no charge
Results are available for review in about 3 weeks
Complementary Genetic Counseling
Natera's Renal
Genetic Counselors
(RGC's) are trained and certified to provide genetic counseling, education, and support to clinicians, patients, and/or families who have been, or plan to be, tested with Renasight™. Our RGC's work to provide the highest level of support to you as well as your patients and families.
Nurse Coordinator Team
Natera's Nurse Coordinator team offers additional support to you and your staff when placing Renasight™ orders, fulfilling Renasight™ kits, answering requisition form questions, tracking and receiving results, and coordinating blood draws.
Are you located in an approved region?
Select your user type to proceed!
† The Sponsored Renasight™ Genetic Testing Program is funded by Vertex Pharmaceuticals