Transforming the management of cancer with personalized testing
Signatera is a highly sensitive and personalized molecular residual disease assay (MRD) using circulating tumor DNA (ctDNA), custom designed for each patient to help identify relapse earlier than standard of care tools
Signatera has significant predictive value for long-term patient outcomes
The only significant risk factor in stage II-III colorectal cancer5‑8
In multivariate statistical analysis, MRD status as measured by Signatera was the only significant predictor of long-term cancer patient outcomes, after adjusting for all known clinicopathological risk factors including disease stage and lymph node status.1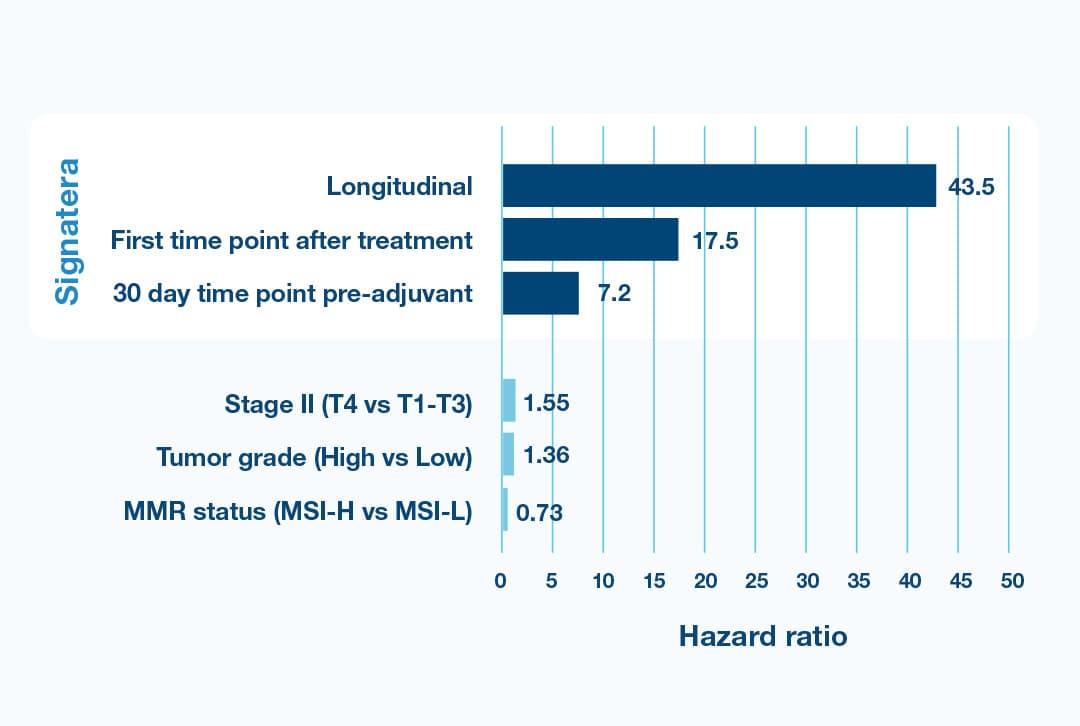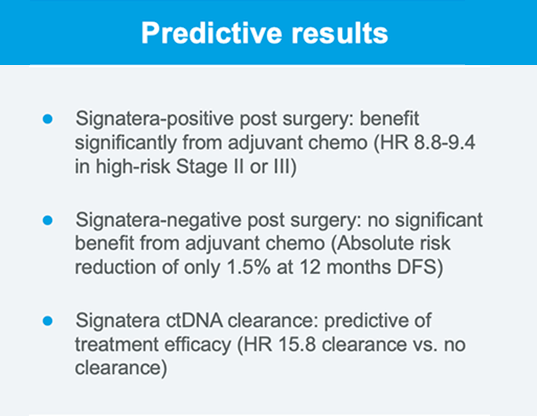 Learn what was discovered in an analysis of the largest MRD guided trial for CRC patients
Natera presented an interim analysis from the CIRCULATE-Japan trial, the largest prospective, multi-center, MRD-guided trial for colorectal cancer (CRC) patients, demonstrating that Signatera can identify which colorectal cancer patients are likely to benefit from adjuvant chemotherapy (ACT) and conversely those who are unlikely to benefit from ACT, across all stages
Use Signatera after surgery to evaluate the need for adjuvant chemotherapy
Personalize and help inform when to reduce treatment
Assess for MRD more accurately than current risk-assessment methods
Use Signatera alongside CEA to detect recurrence earlier while it may still be resectable, or to reduce false positive CEA results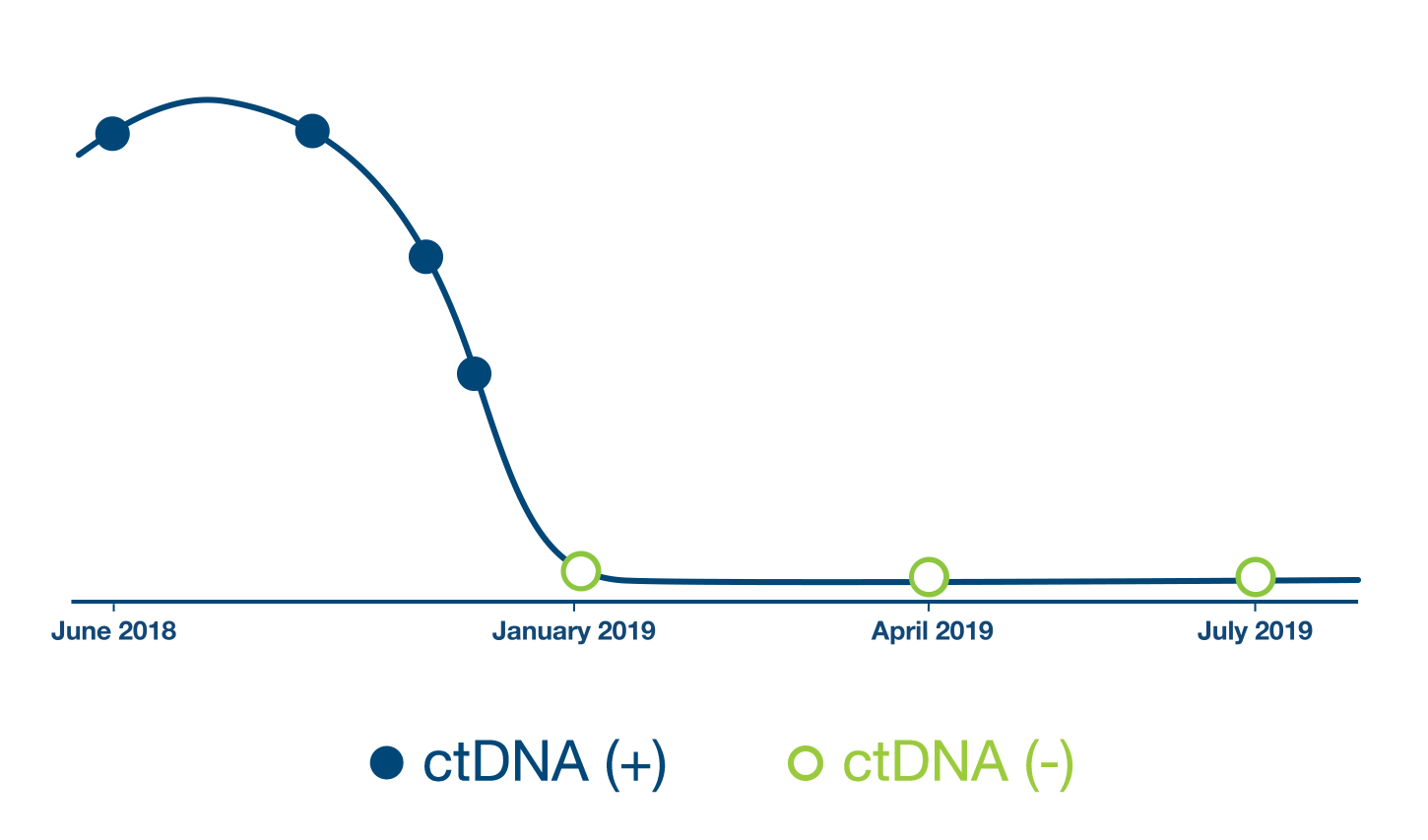 "Detecting relapse before it becomes clinically symptomatic requires a test with high sensitivity and specificity. Signatera enables us to confidently identify patients with molecular relapse when the disease burden is so low that it is undetectable with imaging."

Lajos Pusztai, MD, DPhil
Professor of Medicine (Medical Oncology); Co-Leader, Genetics, Genomics and Epigenetics Research Program, Yale Cancer Center, Yale School of Medicine
Signatera can help guide care for your cancer patients
| Risk level | Actionable results: Stage II-III Colorectal | Test Interpretation |
| --- | --- | --- |
| ctDNA High Risk | Consider directed imaging (PET/MRI) to locate the disease while potentially resectable | >97% of patients will relapse |
| ctDNA Reduced Risk | Continue monitoring with reassurance | 12-14% patients may relapse. Patients who remain negative 2 years post treatment have risk reduced to 3% |
Do your patients qualify for the BESPOKE CRC trial?
Our prospective, multicenter study examines the clinical utility of the Signatera ctDNA test for monitoring recurrence and guiding treatment decisions in patients with solid tumors. Find out if your patients qualify for the BESPOKE clinical trial.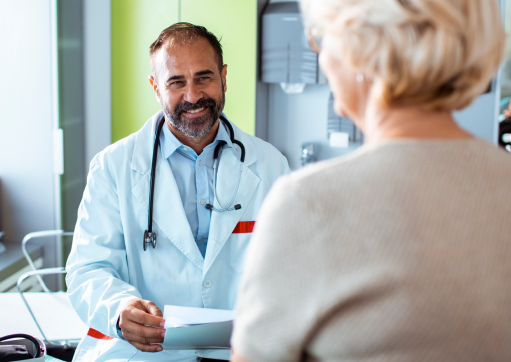 Is Signatera right for you?
We're here to help you find out
References
1Corcoran RB, Chabner BA. N Engl J Med. 2018;379(18):1754-1765.
2Kramer J, Price ER, Jochelson MS, et al. Eur Radiol. 2017;27(11):4812-4818.
3Borcoman E, Nandikolla A, Long G, Goel S, Le Tourneau C. Am Soc Clin Oncol Educ Book. 2018;38:169-178.
4Perkins GL, Slater ED, Sanders GK, Prichard JG. Am Fam Physician. 2003;68(6):1075-1082.
5Reinert T, Henriksen TV, Christensen E, et al. JAMA Oncol. 2019. doi:10.1001/jamaoncol.2019.0528.
6Sinicrope FA, Foster NR, Thibodeau SN, et al. J Natl Cancer Inst. 2011;103(11):863–875.
7Aoyama, Oba K, Honda M, et al. Cancer Med. 2017;6(7):1573–1580.
8Yothers G, O'Connell MJ, Lopatin M, et al. J Clin Oncol. 2013;31(36):4512-4519.
9Kotaka et al. ASCO GI 2022.