Signatera™ for Colorectal Cancer
Transforming the management of cancer with personalized testing
Signatera is a personalized, tumor-informed assay optimized to detect circulating tumor DNA (ctDNA) for molecular residual disease (MRD) assessment and recurrence monitoring for patients previously diagnosed with cancer.
Detect residual disease early.
Treat with confidence.
Highly accurate MRD testing uniquely personalized to each patient's tumor mutation signature
Highly sensitive non-invasive assay to detect MRD earlier than other standard of care clinical tools.1‑4
Earlier cancer recurrence monitoring to help inform adjuvant treatment decisions.
Custom-built for each patient, using tumor tissue from surgical resection.
Highest level of monitoring accuracy when determining whether to augment or reduce therapy.
Signatera has significant predictive value for long-term patient outcomes
The only significant risk factor in stage II-III colorectal cancer5‑8
In multivariate statistical analysis, MRD status as measured by Signatera was the only significant predictor of long-term cancer patient outcomes, after adjusting for all known clinicopathological risk factors including disease stage and lymph node status.1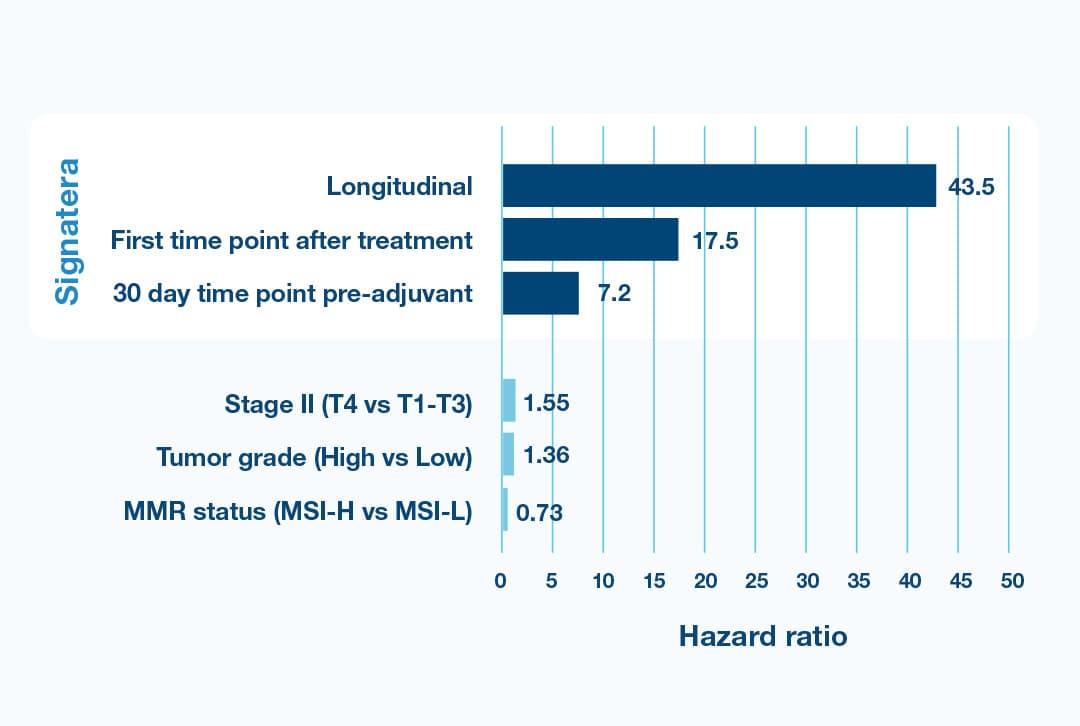 Learn what was discovered at our satellite symposia at ESMO GI 2021
Natera presented updated results from CIRCULATE-Japan clinical trial at ESMO GI, where Signatera was performed preoperatively and then serially after surgery. Findings include:
MRD-negative patients had recurrence-free survival >99% at six months of follow-up, across all stages and regardless of whether adjuvant treatment was administered
Pre-operative ctDNA was detected in 96% of patients with Stage II–III colorectal cancer
Longitudinal ctDNA positivity was significantly associated with inferior DFS (HR=46.8)
A relapse sensitivity of 93.1% was demonstrated – the highest seen in the longitudinal setting
Use Signatera after surgery to evaluate the need for adjuvant chemotherapy
Personalize and help inform when to reduce treatment
Assess for MRD more accurately than current risk-assessment methods
Use Signatera alongside CEA to detect recurrence earlier while it may still be resectable, or to reduce false positive CEA results
How Signatera Works: a personalized and tumor informed approach to MRD surveillance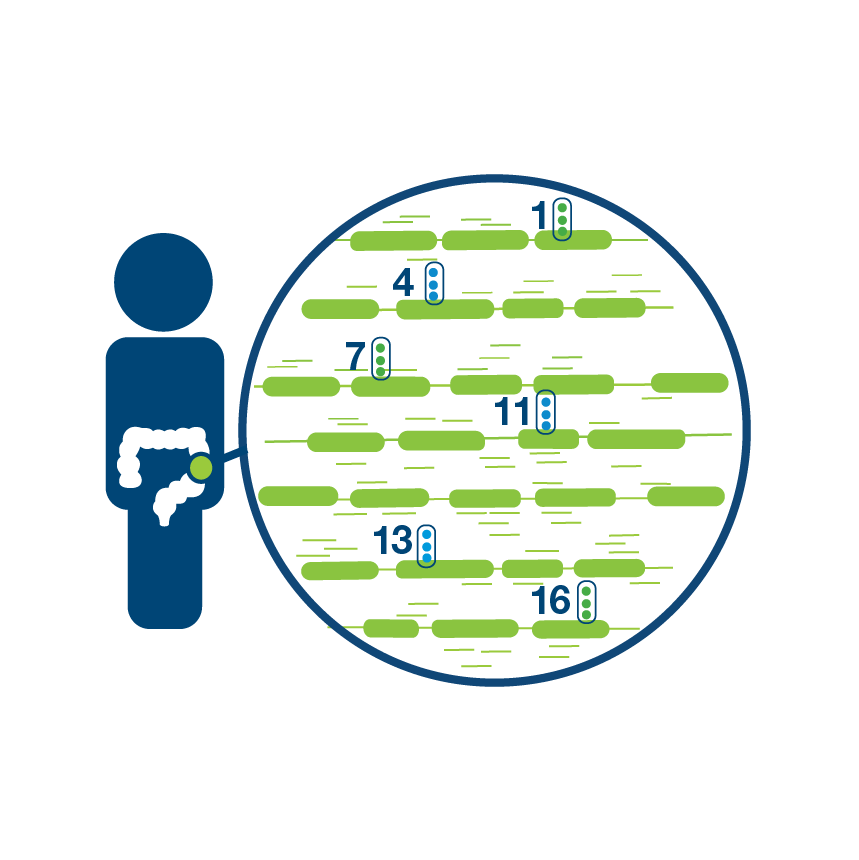 Personalized, tumor-informed assay
One-time, primary tissue sample and matched normal tissue is required for whole exome sequencing and personalized test design.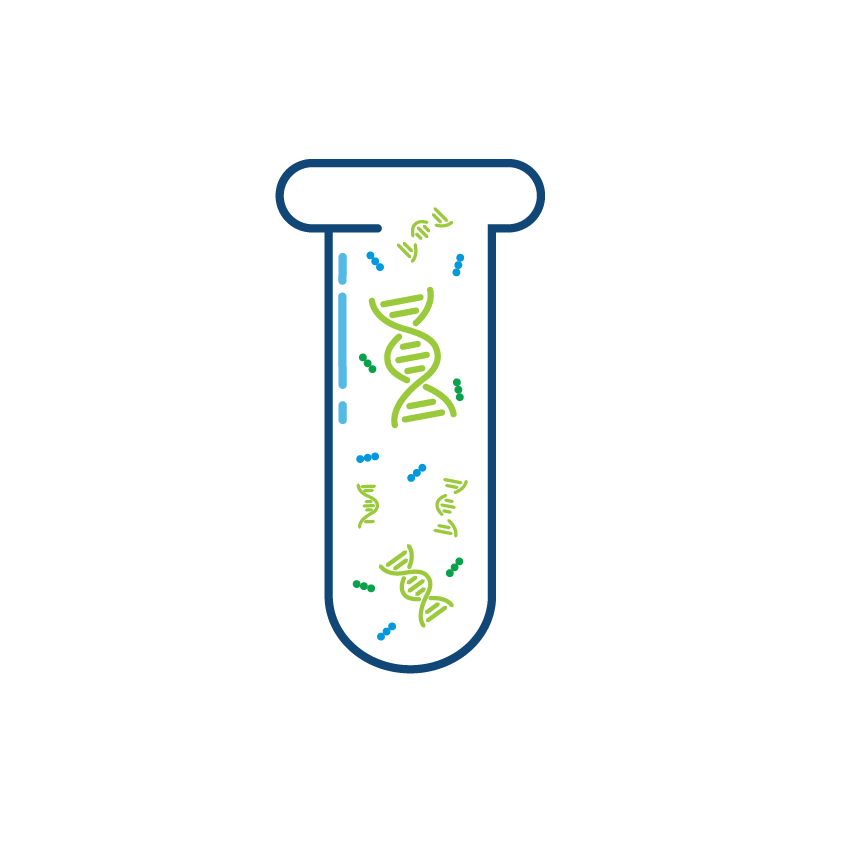 Ultrasensitive ctDNA detection
Signatera is designed to detect ctDNA of somatic and truncal variants to optimize sensitivity. Tumor-informed method enables filtering of CHIP mutations to decrease false positive rates.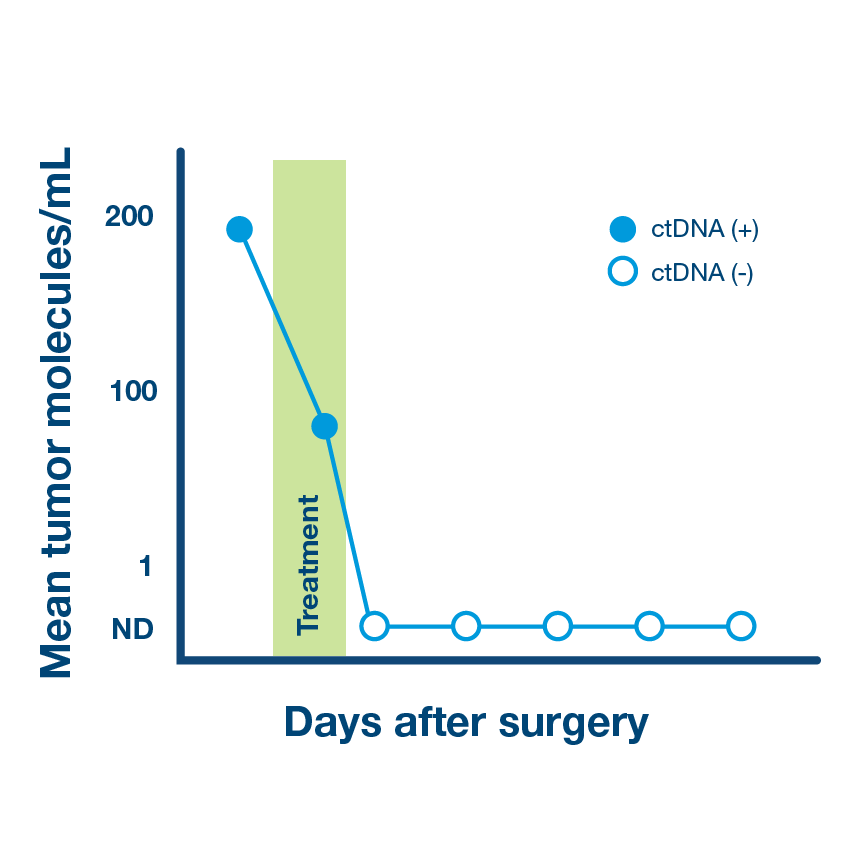 Optimized for longitudinal monitoring
Once the patient's personalized test has been designed, only a blood sample is needed each subsequent time Signatera is ordered for the adjuvant program or surveillance program.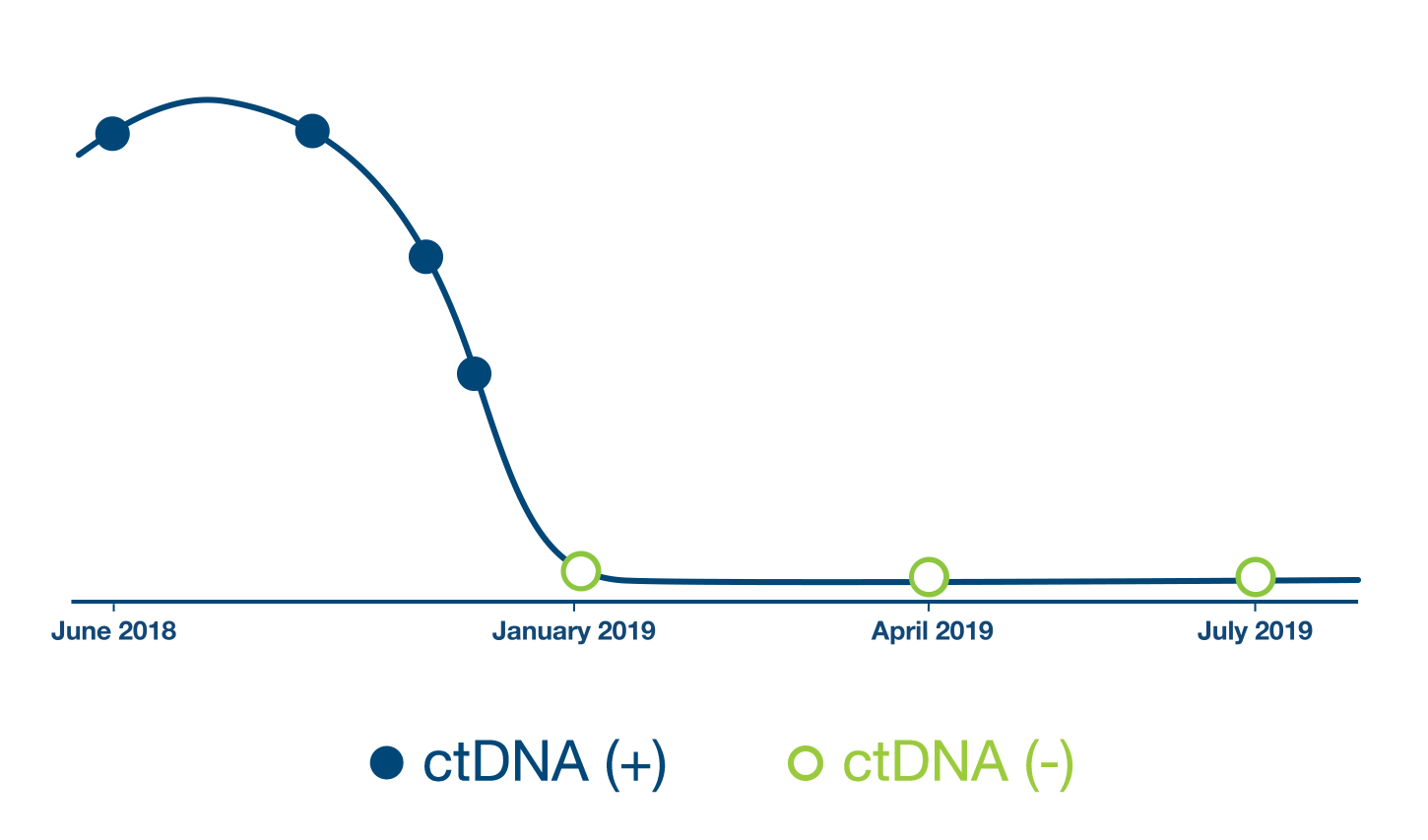 "Detecting relapse before it becomes clinically symptomatic requires a test with high sensitivity and specificity. Signatera enables us to confidently identify patients with molecular relapse when the disease burden is so low that it is undetectable with imaging."

Lajos Pusztai, MD, DPhil
Professor of Medicine (Medical Oncology); Co-Leader, Genetics, Genomics and Epigenetics Research Program, Yale Cancer Center, Yale School of Medicine
Signatera can help guide care for your cancer patients
| Risk level | Actionable results: Stage II-III Colorectal | Test Interpretation |
| --- | --- | --- |
| ctDNA High Risk | Consider directed imaging (PET/MRI) to locate the disease while potentially resectable | >97% of patients will relapse |
| ctDNA Reduced Risk | Continue monitoring with reassurance | 12-14% patients may relapse. Patients who remain negative 2 years post treatment have risk reduced to 3% |
Do your patients qualify for the BESPOKE CRC trial?
Our prospective, multicenter study examines the clinical utility of the Signatera ctDNA test for monitoring recurrence and guiding treatment decisions in patients with solid tumors. Find out if your patients qualify for the BESPOKE clinical trial.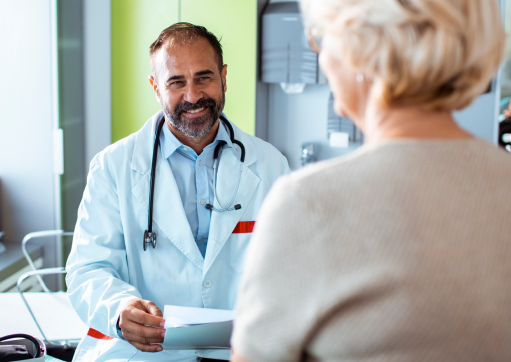 To get started, send in your Signatera requisition form, sign in to the online portal or talk to your sales representative.
Send tumor block or slides to prepare the personalized tumor-informed assay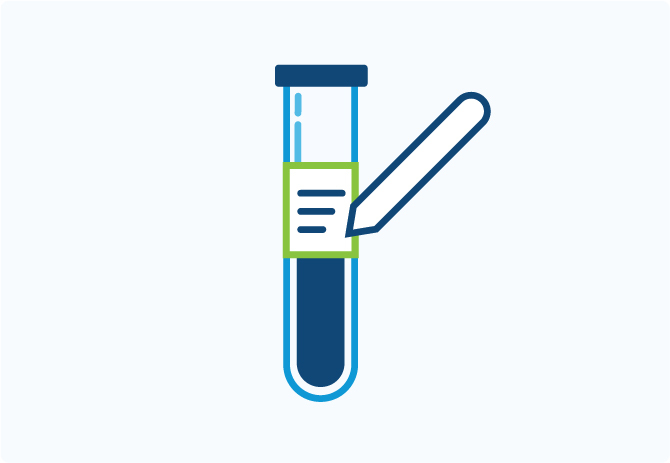 Complete information on tube labels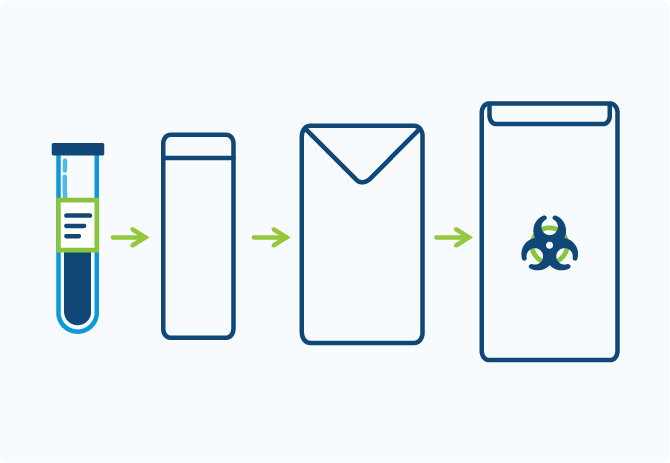 Place filled and labeled tubes into the absorbent sleeve and into the metallic envelope. Place the metallic envelope into the biohazard bag.
Natera accepts all commercial and public insurances (Medicare, Medicaid)
We are committed to make testing as affordable as possible
Medicare Coverage
Benefits include serial use of Signatera in patients with stage II or III colorectal cancer (CRC)1

Benefits also include single time point use for patients with stage II or III colorectal cancer (CRC)

Medicare patients with stage II/III are fully covered; other indications are welcome however an ABN may be required*
Commercial Insurance
We welcome all insurance plans

We will work with patients so that cost is not a barrier for testing

We offer an affordable cash pay rate for those patients who do not wish to use insurance
Is Signatera right for you?
We're here to help you find out
References
1Corcoran RB, Chabner BA. Application of cell-free DNA analysis to cancer treatment. N Engl J Med. 2018;379(18):1754-1765.
2Kramer J, Price ER, Jochelson MS, et al. Breast MR imaging for the assessment of residual disease following initial surgery for breast cancer with positive margins. Eur Radiol. 2017;27(11):4812-4818.
3Borcoman E, Nandikolla A, Long G, Goel S, Le Tourneau C. Patterns of response and progression to immunotherapy. Am Soc Clin Oncol Educ Book. 2018;38:169-178.
4Perkins GL, Slater ED, Sanders GK, Prichard JG. Serum tumor markers. Am Fam Physician. 2003;68(6):1075-1082.
5Reinert T, Henriksen TV, Christensen E, et al. Analysis of plasma cell-free DNA by ultradeep sequencing in patients with stages I to III colorectal cancer [published online ahead of print May 9, 2019]. JAMA Oncol. 2019. doi:10.1001/jamaoncol.2019.0528.
6Sinicrope FA, Foster NR, Thibodeau SN, et al. DNA Mismatch Repair Status and Colon Cancer Recurrence and Survival in Clinical Trials of 5-Fluorouracil-Based Adjuvant Therapy. J Natl Cancer Inst. 2011;103(11):863–875.
7Aoyama, Oba K, Honda M, et al. Impact of postoperative complications on the colorectal cancer survival and recurrence: analyses of pooled individual patients' data from three large phase III randomized trials. Cancer Med. 2017;6(7):1573–1580.
8Yothers G, O'Connell MJ, Lopatin M, et al. Validation of the 12-gene colon cancer recurrence score in NSABP C-07 as a predictor of recurrence in patients with stage II and III colon cancer treated with fluorouracil and leucovorin (FU/LV) and FU/LV plus oxaliplatin. J Clin Oncol. 2013;31(36):4512-4519.