Natera™ is a global leader in cell-free DNA (cfDNA) testing, dedicated to oncology, women's health, and organ health. We aim to make personalized genetic testing and diagnostics part of the standard of care to protect health and inform earlier, more targeted interventions that help lead to longer, healthier lives.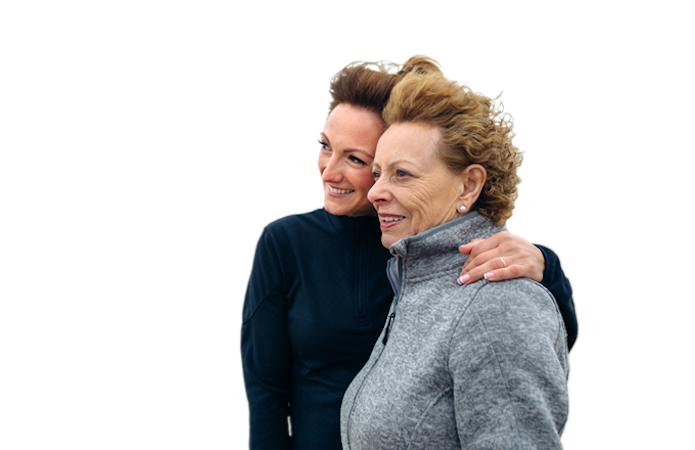 Innovating with Integrity

We validate our tests with clinical studies and make data publicly available.
>150
peer-reviewed publications

We meet or exceed applicable industry and regulatory standards for all our tests.
CLIA-certified/
CAP–accredited laboratories

We provide expert support to help make our test results clear and easy to understand.
>70K
patient/provider support sessions annually
We have participated in some of the largest cfDNA prospective trials conducted to date.
CIRCULATE : A study of molecular-residual-disease-guided treatment in 3,000+ patients with colorectal cancer using the Signatera™ personalized tumor-informed circulating tumor DNA assay
SMART: The largest prospective, real-world population study of noninvasive prenatal testing (NIPT) conducted to date, involving 18,000+ pregnancies
Trifecta: The largest prospective, fully biopsy-matched cohort study to date evaluating donor-derived cell-free DNA (dd-cfDNA) for kidney transplant recipients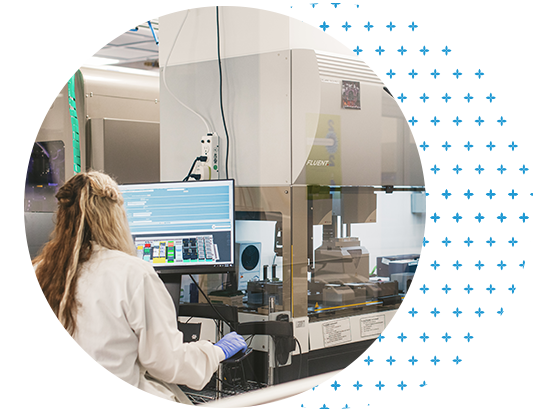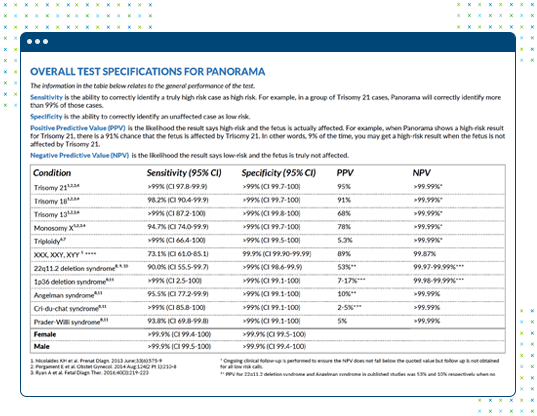 Reporting Results with Context
We provide clear and detailed test reports to help inform next steps.
Signatera™: reports whether circulating tumor DNA (ctDNA) is detected and provides the mean tumor molecular per ML (MTM/mL) for longitudinal assessment
Panorama™: reports positive predictive value (PPV) for high risk results, negative predictive value (NPV) for low risk results, and a fetal fraction assessment
Prospera™: reports rejection through analysis of donor-derived cfDNA
Acting with Care for the Future
We are committed to reducing the environmental impact of our business.
Natera complies with all applicable local, state, and federal environmental regulations and we conduct regular reviews to ensure our supplier partners and contractors do the same.
As part of our sustainability and environmental, social, and governance (ESG) program, we are committed to reducing the environmental impact of our laboratories, our corporate offices, our supply chain, and our waste operations.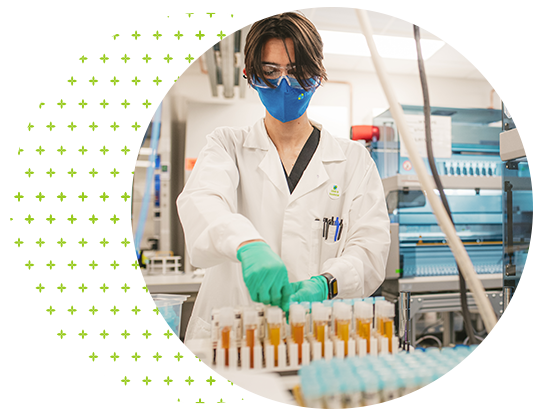 Advancing the leading edge of molecular diagnostics
Natera was founded from a personal mission to help change standards of care.

In 2004, my sister gave birth to a son with Down syndrome. He passed away six days after birth. It was a devastating experience for our entire family. I founded Natera because I believe all families deserve access to technologies that offer early detection of genetic disease.
|   |   |   |
| --- | --- | --- |
| 2022 | | SMART, the largest ever prospective NIPT study published in AJOG |
| 2021 | | Medicare LCD for Pan-Cancer Immunotherapy Monitoring with Signatera |
| 2021 | | Prospera Lung Transplant Assessment test introduced |
| 2021 | | Prospera Heart Transplant Assessment test introduced |
| 2021 | | Signatera Breast molecular residual disease test introduced |
| 2021 | | FDA Grants two Breakthrough Designations for development of Signatera through Phase III clinical trials as a companion diagnostic to two cancer therapies |
| 2021 | | Altera tumor genomic profile test introduced |
| 2020 | | Publication in Nature Cancer shows Signatera's ability to evaluate tumor response to immunotherapy |
| 2020 | | Renasight kidney gene panel introduced |
| 2020 | | Natera expands lab footprint with a facility in Austin, Texas |
| 2020 | | Empower hereditary cancer test introduced |
| 2019 | | Prospera donor-derived cell-free DNA (dd-cfDNA) transplant assessment test introduced |
| 2019 | | Panorama NIPT achieves 2 million test milestone |
| 2019 | | FDA grants breakthrough device designation to Natera's Signatera test |
| 2019 | | Signatera CLIA test introduced |
| 2018 | | Natera and Fox Chase Cancer Center collaborate on kidney cancer study using the Signatera RUO test |
| 2017 | | Study published in Nature shows early relapse detection in lung cancer using Natera's circulating tumor DNA (ctDNA) technology |
| 2017 | | Signatera molecular residual disease (MRD) test introduced (Research Use Only) |
| 2017 | | Vistara single-gene NIPT introduced |
| 2016 | | Natera and USCF collaborate on a study evaluating the use of donor-derived cell-free DNA (dd-cfDNA) in kidney transplant patients |
| 2015 | | Natera, Inc. holds Initial Public Offering (IPO) |
| 2013 | | Panorama next-generation NIPT introduced |
| 2012 | | Horizon advanced carrier screening test introduced |
| 2010 | | Anora miscarriage test (POC) introduced |
| 2009 | | Spectrum preimplantation genetic test introduced |
| 2004 | | Natera, Inc. is founded by Matthew Rabinowitz, Ph.D. and Jonathan Sheena, M. Eng |