Personalized and tumor informed testing made accessible to help guide treatment decisions
Signatera is the only Tumor Informed MRD test with Medicare coverage across multiple indications, including Colorectal Cancer, Bladder Cancer and Immunotherapy treatment.
Natera has robust financial assistance programs that can be offered to qualified patients to ensure the test is as affordable as possible.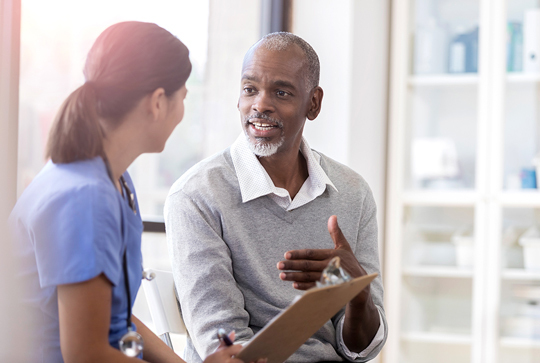 Our commitment is to improve patient access to personalized and tumor-informed testing to help guide treatment decisions. Signatera is a tool that allows physicians to stratify their patients, closely monitor the effectiveness of adjuvant therapy and detect early relapse better than conventional tools. Signatera is a custom-built and tumor informed molecular residual disease (MRD) assay used to inform the presence of circulating tumor DNA (ctDNA), enabling physicians to get in front of disease or provide patients with much-needed peace of mind.
Risk Stratification
After surgical resection to inform adjuvant treatment decisions
Recurrence monitoring
To find early signs of cancer recurrence in patients with a previous cancer diagnosis
Therapeutic response
To monitor the cancer's response to treatment like immunotherapy (IO) on a molecular level
Natera accepts commercial and public insurances
Signatera Medicare Coverage
For monitoring disease progression, recurrence, or relapse for colorectal cancer (CRC), stage IIB and higher breast cancer, and muscle invasive bladder cancer (MIBC), in both the adjuvant and surveillance setting.
Monitoring of response to immune-checkpoint inhibitor therapy for any solid tumor.
Other indications are welcome however an ABN is required
Altera Medicare Coverage
Medicare patients diagnosed with solid tumors are fully covered if they meet one of these criteria:either recurrent, relapsed, refractory, metastatic, or advanced stages III or IV cancer.*
Please note, Altera testing is covered only if the Altera NGS test has not been previously ordered for the patient's same primary diagnosis of cancer.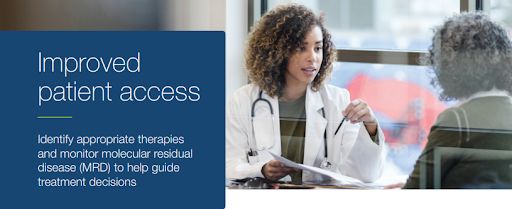 Read more in our Billing Guide
Learn about insurance and billing guidance for Signatera and Altera testing.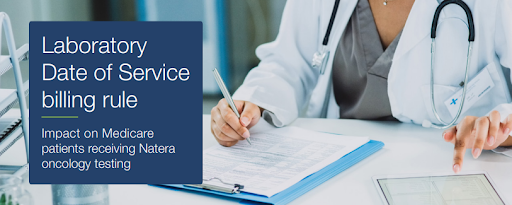 Compliance with Medicare Billing Rules
When providing services to Medicare beneficiaries, laboratories, including Natera, must adhere to billing regulations from the Centers for Medicare & Medicaid Services (CMS), including the "Date of Service" regulation (42 C.F.R. §414.510).
Reach out to Natera billing for support with coverage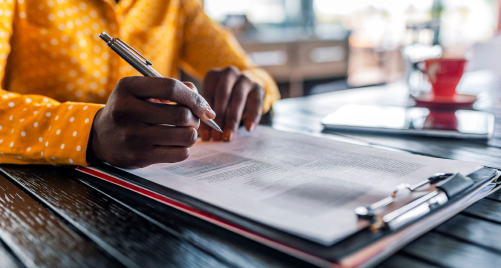 We welcome all insurance plans**
We will work with patients so that cost is not a barrier for testing
We offer an affordable cash pay rate for those patients who do not wish to use insurance (exclusions may apply)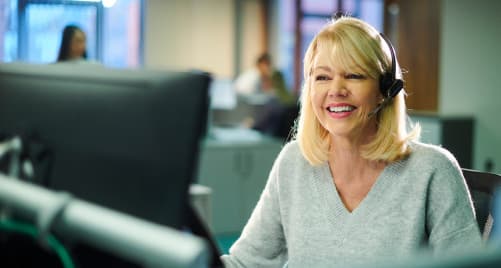 Compassionate Care Program
At Natera, we understand that billing processes can be confusing
For questions about your Natera genetic testing bill or financial assistance, please contact Natera's Patient Coordinators.
*Please contact us for more information on when an ABN is required
**Please refer to our website for In-Network plans that we participate with or call your insurance company
References
1Reinert T, Henriksen TV, Christensen E, et al. Analysis of plasma cell-free DNA by ultradeep sequencing in patients with stages I to III colorectal cancer. JAMA Oncol. 2019;5(8):1124–1131

2Bratman SV, Yang SYC, Iafolla MAJ, et al. Personalized circulating tumor DNA analysis as a predictive biomarker in solid tumor patients treated with pembrolizumab. Nat. Cancer. 2020