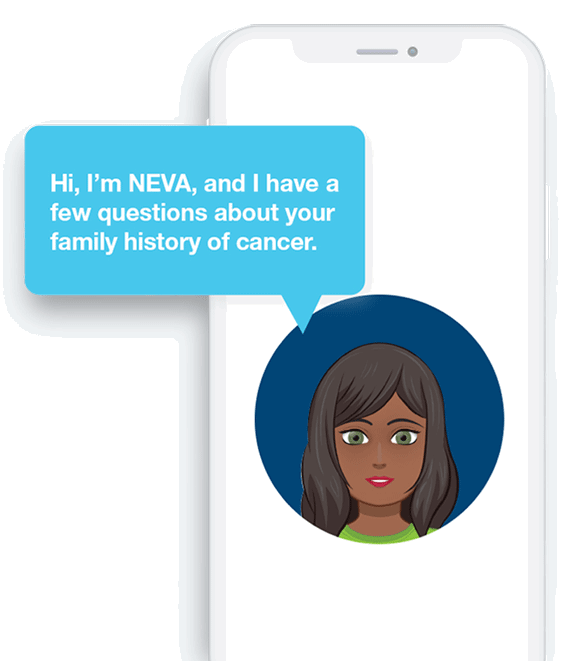 Meet NEVA. Natera's Educational Virtual Assistant
Virtual Assistant. Time Saver. Game Changer.
Natera's Educational Virtual Assistant enables busy providers to offer actionable, preventive testing to more patients. Patients can use pre-appointment time to answer health history questions and learn about the Empower™ Hereditary Cancer Test.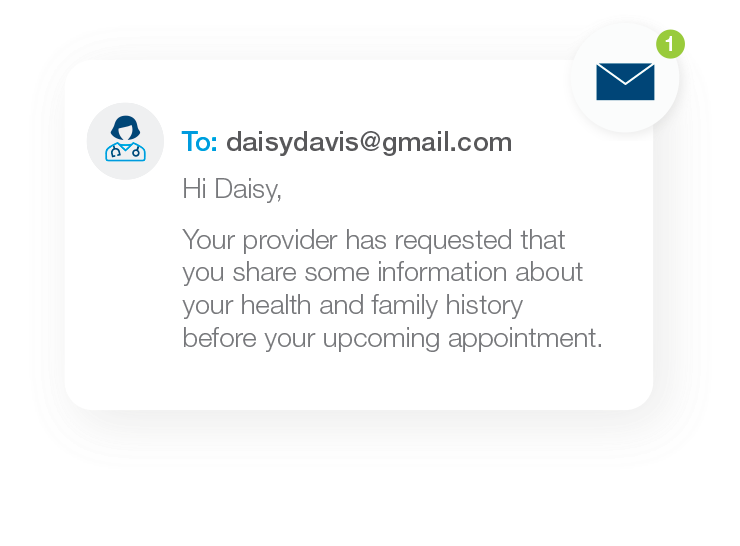 1. Your practice invites your patient to interact with NEVA prior to their appointment.
Invitations can be sent from Natera Connect or existing patient communications.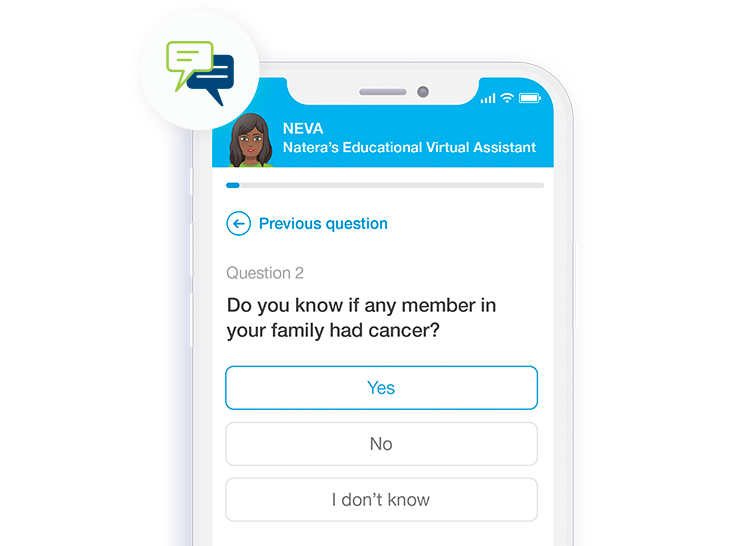 2. Patients are guided through questions about their family history of cancer.
They will receive an initial risk assessment, view an educational video about the Empower test, and have the option to receive a personalized cost estimate.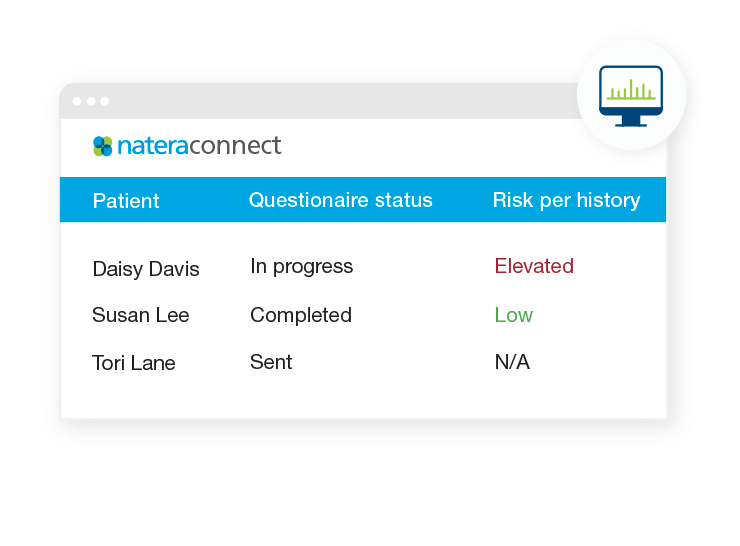 3. You are ready to discuss testing with appropriate patients at their appointment.
You can review risk assessment details and access pre-populated test all within Natera Connect.
Ready to get started with NEVA?
Let's chat.