Power to your patients: Discover a smarter way to manage ICI treatment
Each patient has the power to move medicine in the right direction. Now, your patients can help us conquer the next frontier in immuno-oncology (IO) cancer management while discovering more answers about their own immune-checkpoint inhibitor (ICI) treatment response. Patients living with colorectal cancer, non-small cell lung cancer, or melanoma have the opportunity to help the medical community more deeply understand these diseases. Learn more about our clinical study, BESPOKE IO, which is currently enrolling cancer patients initiating immunotherapy with ICIs.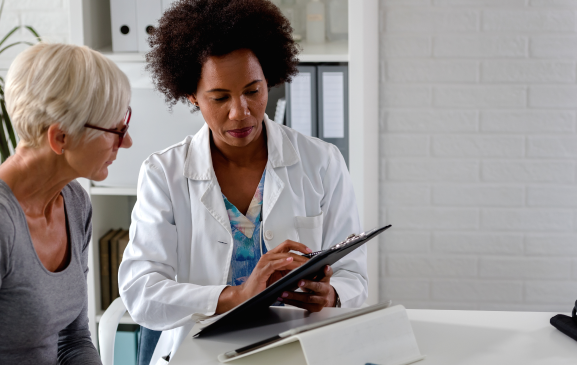 Bring BESPOKE IO to your institution
Adopt Signatera into your practice while contributing insights for the community
The BESPOKE IO clinical study will examine participant data and blood samples to determine the effects on clinical outcomes when Signatera is integrated into ICI cancer treatment. Signatera Molecular Residual Disease (MRD) is a personalized surveillance liquid biopsy-based test that is customized to reflect each patient's unique set of tumor mutations.
Natera and its collaborators will collect clinical utility and outcome data on enrolled patients for two years. This data will help us better understand how patients respond to ICIs and what they should do next.
BESPOKE IO trial design and patient qualification requirements
Patients may qualify if they are:
A patient living with colorectal cancer, non-small cell lung cancer or melanoma.
Clinically eligible and planned to receive an antineoplastic agent that works by immune checkpoint blockade, anti-PD-1, anti-CTLA-4 or anti-PD-L1.
Able to tolerate blood draws from the arm
18 years of age or older
Able to provide written consent
The BESPOKE IO clinical study will assess the Signatera MRD test for:
Impact on treatment decisions on tumor assessment timepoints after initiation of immunotherapy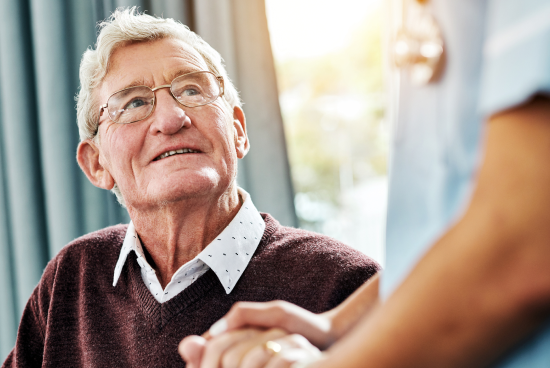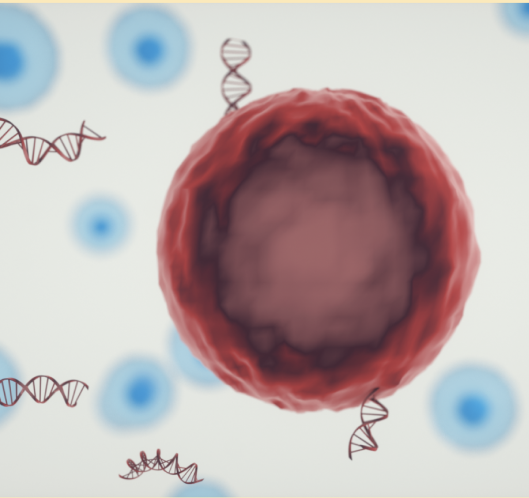 The challenges of ICI treatment.
The power of ctDNA.
Despite dramatic improvements in cancer patient care using ICI-based treatments, the reality is it doesn't work for everyone.
About 43.5% of cancer patients are eligible for ICI treatment.1,2
Less than 20% of eligible patients will derive sustained response or clinical benefit to ICIs.1,2
Checking and evaluating ICI response at key intervals of a patient's treatment is critical to informing decision-making and paving the way for stronger outcomes.
Blood-based circulating tumour DNA (ctDNA) is a powerful real-time biomarker that enables earlier and more sensitive detection of ICI treatment response than CT scans or other serum protein biomarkers.
How Signatera Works: a personalized and tumor informed approach to MRD surveillance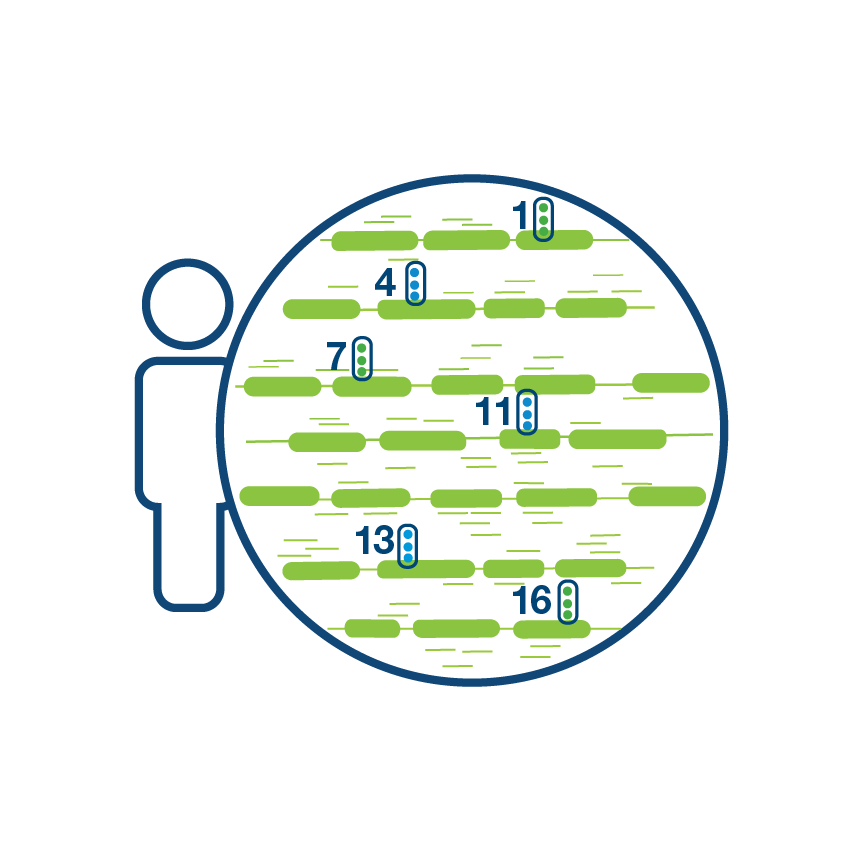 Personalized, tumor-informed assay
One-time, primary tissue sample and matched normal tissue is required for whole exome sequencing and personalized test design.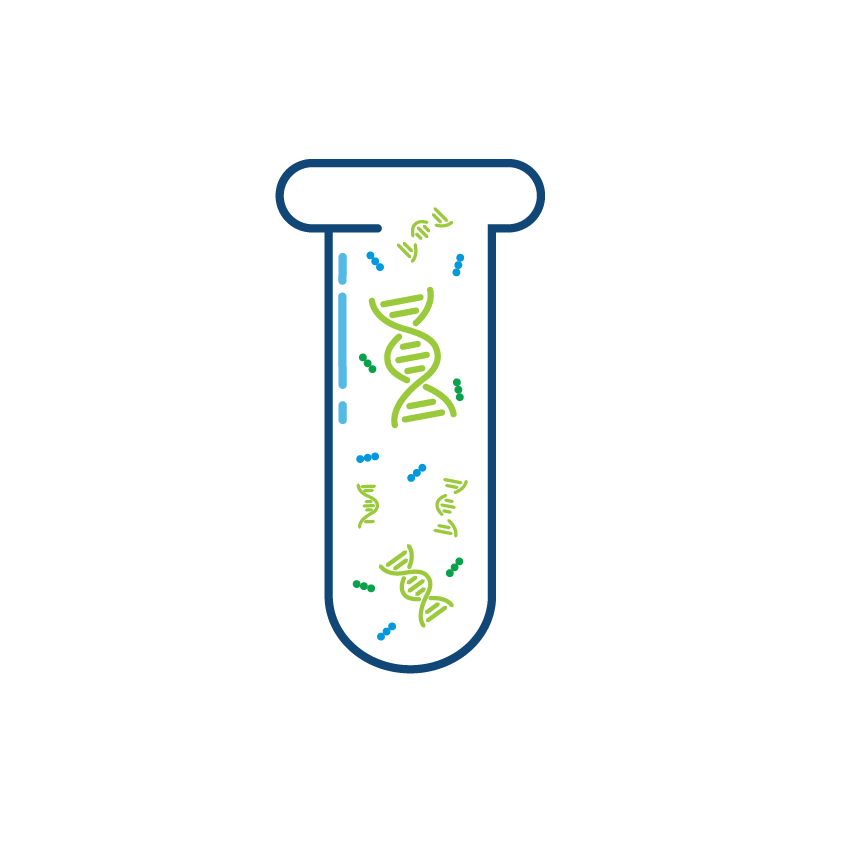 Ultrasensitive ctDNA detection
Signatera is designed to detect ctDNA of somatic and truncal variants to optimize sensitivity. Tumor-informed method enables filtering of CHIP mutations to decrease false positive rates.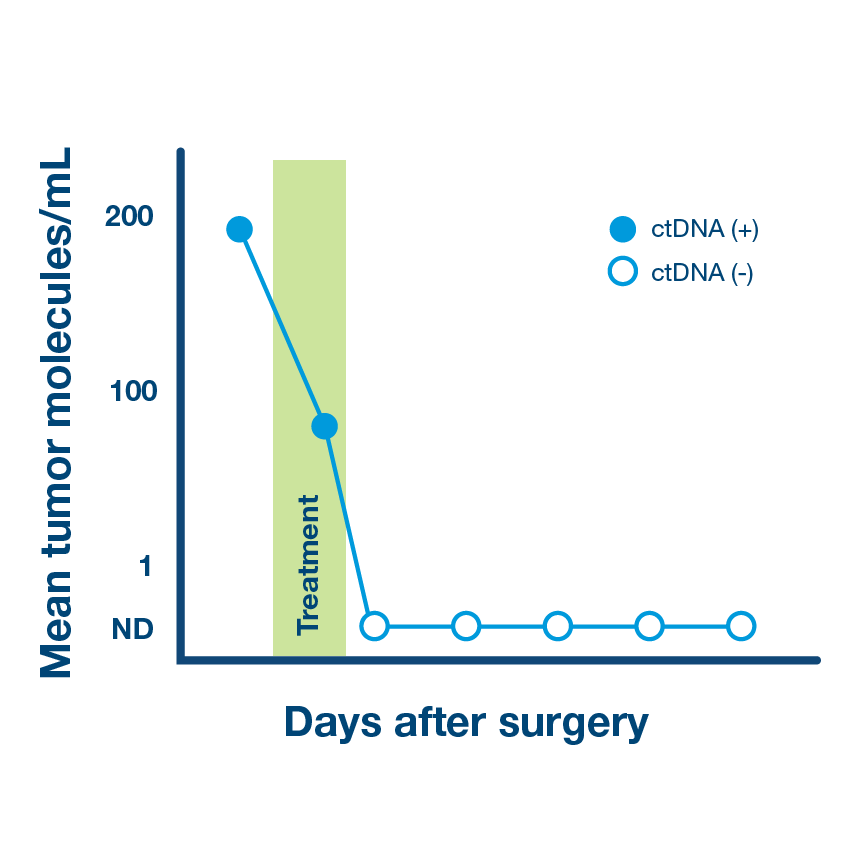 Optimized for longitudinal monitoring
Once the patient's personalized test has been designed, only a blood sample is needed each subsequent time Signatera is ordered.
With BESPOKE IO, you can expect safety and simplicity
Natera will work with you and your patient to schedule blood draws, whether they are conducted in clinic or at home
You and your patients will be asked to complete questionnaires throughout the two years of the study
You will work with your patients to use Signatera test reports to help guide care plans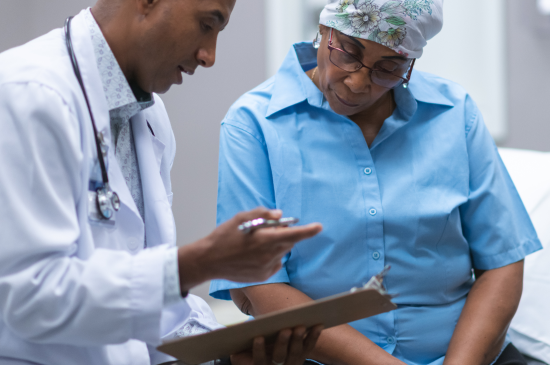 Interested in bringing BESPOKE IO to your clinic?