Natera's Constellation Platform
Constellation™ allows laboratories worldwide to access key technologies that Natera uses in its own lab. Partner labs now have the opportunity to develop, validate, and clinically offer complex genomics assays in their own facilities.
The Constellation platform helps labs in more than 15 countries implement next-generation clinical genomic testing. Constellation's applications focus on the analysis of cell-free DNA, mixture fraction, and heterogeneous mixtures of DNA. Applications include:
Liquid biopsy applications in oncology (in development)
Research tools and algorithms for genomic analysis
Non-invasive prenatal testing (NIPT)
Fetal fraction analysis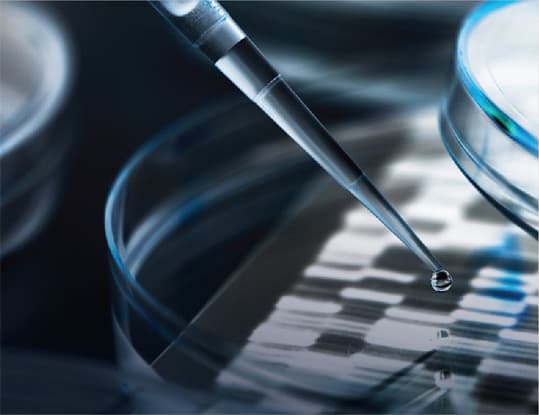 With Constellation, we offer exceptional services and support.
Dedicated scientific staff to support site preparation and workflow customization
Certification program to recognize laboratory, operator, and process quality
Field-based technical support team for on-market support
Step-by-step implementation program with live training
Assistance in procurement of validation samples
Natera™ branding and global marketing programs
Dedicated software integration team
Is Constellation right for you?
We're here to help you find out.