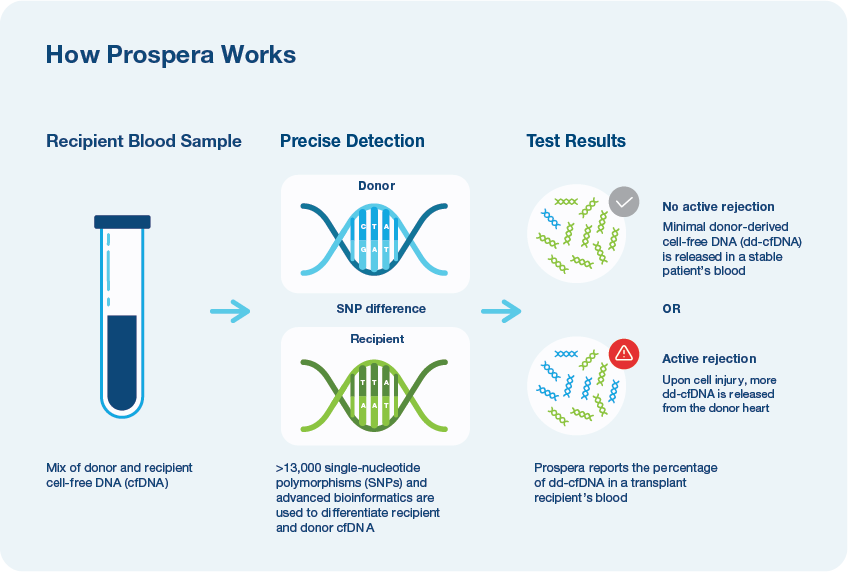 Prospera – the next generation
Developed by Natera, a leader in cell-free DNA (cfDNA) with a trusted legacy in fetal monitoring, oncology and organ health
Demonstrated in over 3 million tests1
Utilizes over 13,000 pan-ethnic SNPs and advanced bioinformatics2
Optimized to be the most precise cfDNA tool for early, clinically meaningful rejection assessment.3,4
The current surveillance landscape has limitations and the management of heart transplant recipients is complex and challenging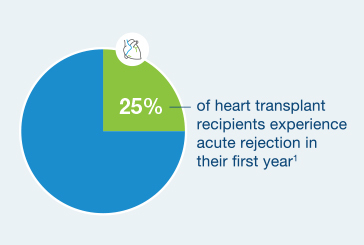 25% of heart transplant recipients experience acute rejection in their first year5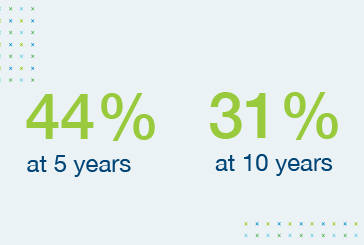 Survival rates of heart transplant recipients show little improvement over time6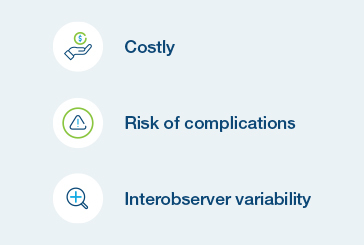 Though endomyocardial biopsy (EMB) is the gold standard in surveillance for acute rejection, it has recognized challenges
"There is a need for a sensitive, noninvasive surveillance tool for early detection of transplant injury to reduce frequency of biopsy in heart transplantation."3
Precision optimized for enhanced performance
Reduce the number of surveillance biopsies by using Prospera as your first-line surveillance test
Patients first, partners always
Natera's suite of solutions allows for streamlined process integration for your center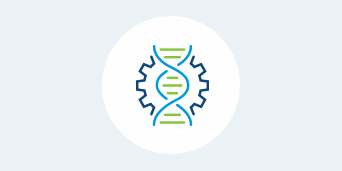 A complete, secure bi-directional data and workflow interface with Epic and Cerner systems
Allows for easy ordering and delivery of results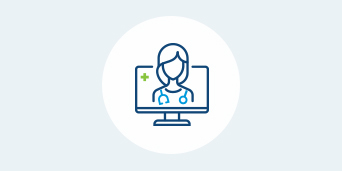 A concierge team of clinical experts including a medical science liaison, nurse coordinator, & patient coordinator to help patients stay updated on blood draws, compliance plans and results.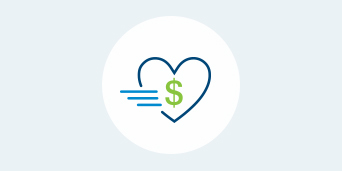 Financial Support Program
Natera welcomes all insurances, and our goal is to make the process easy and transparent for patients
In the rare event your patient has financial responsibility, Natera offers flexible financial assistance programs and will work closely with your patient to ensure there is no hardship on them or their family.
Find out more about Prospera for heart transplant recipients
References
1Natera Inc. Natera validation data: manuscript submitted. Data on file.
2Sigdel TK, Archila FA, Constantin T, et al. Optimizing detection of kidney transplant injury by assessment of donor-derived cell-free DNA via massively multiplex PCR. J Clin Med. 2018 (per published article);8(1):19 doi:10.3390/jcm8010019
3Altug Y, Liang N, Ram R, et al. Analytical validation of a single-nucleotide polymorphism-based donor-derived cell-free DNA assay for detecting rejection in kidney transplant patients. Transplantation. 2019;103(12):2657-2665. doi:10.1097/TP.0000000000002665
4Grskovic M, Hiller DJ, Eubank LA, et al. Validation of a clinical-grade assay to measure donor-derived cell-free DNA in solid organ transplant recipients. J Mol Diagn. 2016;18(6):890-902 doi:10.1016/j. jmoldx.2016.07.0038.
5U.S. Department of Health & Human Services: Health Resources and Services Administration. Scientific Registry of Transplant Recipients (SRTR): Organ Procurement and Transplantation Network (OPTN)/SRTR 2019 Annual Data Report: Heart. Available at: https://srtr.transplant.hrsa.gov/annual_reports/2019/Heart. aspx#HR_tx_adult_inc_AR_age_b64. Accessed June 1, 2021.
6Toyoda Y, Toyoda Y. Heart-lung transplantation: adult indications and outcomes. J Thorac Dis. 2014;6(8):1138-1142. doi:10.3978/j.issn.2072-1439.2014.06.01