Identify Treatment Response and Recurrence Early

Monitor Immunotherapy Response
Assess treatment effectiveness using serial monitoring in patients with skin cancers
6 weeks
identify response to immune checkpoint inhibitor treatment earlier1

Evaluate risk & detect recurrence earlier in patients with Merkel cell carcinoma
57%
risk of recurrence within 60 days of a positive Signatera™ test2
Monitor Treatment Response in Skin Cancers
Understanding if immunotherapy is working can be a clinical challenge
The Signatera™ Residual Disease Test can help assess treatment effectiveness, clarify indeterminate imaging, and identify exceptional responders to help you make the most informed decisions for your patients with skin cancer.1,2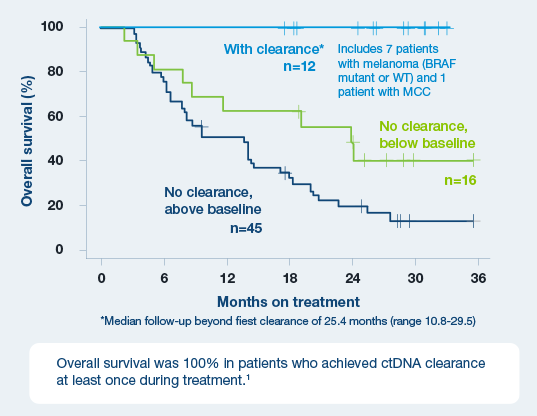 Explore the Skin Cancer Data

Assess prognosis and detect recurrence earlier in patients with Merkel cell carcinoma using serial ctDNA testing.2
Provide Confidence for Patients With Skin Cancer
After Jeffrey started dual immunotherapy for his metastatic melanoma, Signatera™ showed a dramatic drop in his ctDNA levels and helped provide assurance that his treatment was working.
Watch Jeffrey's story to learn how his oncology team used Signatera™ to help guide his care and restore his confidence in his future.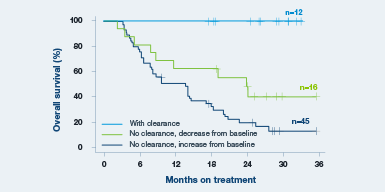 Read how Signatera™ combined with standard imaging can predict immunotherapy response as early as 6 weeks into treatment.1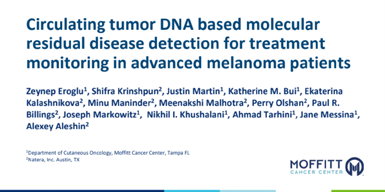 Review data demonstrating that ctDNA status is associated with risk of relapse in patients with stage III melanoma.3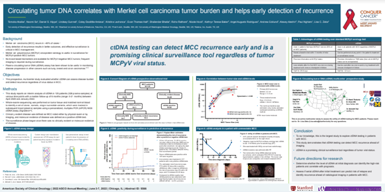 Learn how Signatera™ can be used as a predictive biomarker regardless of MCPyV status.2
Personalize the Skin Cancer Treatment Journey
Partner with Natera to get comprehensive and streamlined genomic testing results to support individualized care.
| | |
| --- | --- |
| Signatera™ | Highly sensitive and personalized tumor-informed test for molecular residual disease (MRD) detection |
| Altera™ | Comprehensive tissue-based genomic profiling for clinically relevant somatic mutations/biomarkers (eg BRAF, CDKN2A, NRAS, TMB) with no additional sample when ordered with Signatera |
| Empower™ | Germline genetic test for commonly screened genes in melanoma (eg BRCA1/BRCA2, TP53, CDKN2A, CDK4, BAP1, PTEN, MITF) |
Learn More About Signatera in Skin Cancers
Is Signatera™ right for your patients with skin cancer?
References
1Bratman SV, et al. Personalized circulating tumor DNA analysis as a predictive biomarker in solid tumor patients treated with pembrolizumab. Nat Cancer. 2020;1:873-881. https://doi.org/10.1038/s43018-020-0096-5
2Akaike T, et al. Circulating tumor DNA correlates with Merkel cell carcinoma tumor burden and helps early detection of recurrence. ASCO, Chicago, Illinois, June 3-7, 2022.
3Eroglu Z et al. Circulating tumor DNA based molecular residual disease detection for treatment monitoring in advanced melanoma patients. Oral presentation presented at Society for Melanoma Research, Virtual Meeting, Oct 28-31, 2021.