The Signatera™ Residual Disease Test is a custom-built blood test for people who have been diagnosed with lung cancer or other solid tumors. Signatera™ can detect molecular residual disease (MRD) in the form of circulating tumor DNA—small fragments of DNA released by cancer cells.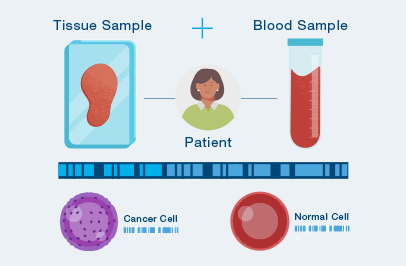 The first time your doctor orders Signatera™, a one-time tissue sample and a blood sample are needed to build your unique test.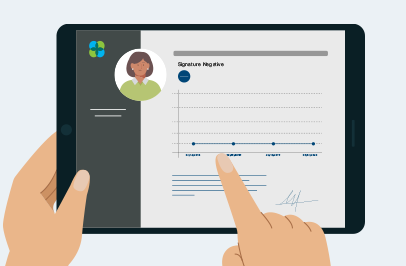 After your test is built, you only need to provide a blood sample each time your doctor orders Signatera™.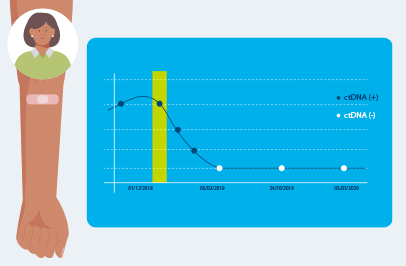 Repeated Signatera™ testing can show changes in your ctDNA levels, helping your doctor understand if your cancer is shrinking, growing, or coming back.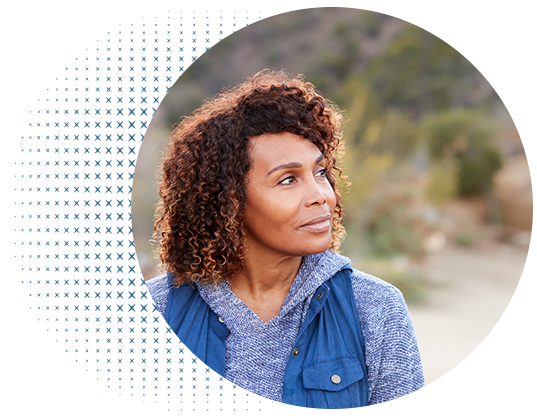 Be Your Own Best Advocate
Ask your doctor about Signatera™
If you or your loved one have been diagnosed with lung cancer, you likely have many questions including "What do I do next?" When used alongside other tests, Signatera™ can help answer critical questions to guide your care:
Is there cancer left after my surgery or radiation?1-3
Is my cancer coming back?1-2
Is my immunotherapy working?3
Gain Reassurance With Signatera™
After JoAnn was diagnosed with lung cancer, she learned how Signatera™ could help her doctor detect potential disease worsening ahead of scans. As part of her cancer monitoring plan, she received Signatera™ testing at regular intervals, helping her and her doctor make critical decisions.
Learn how Signatera™ helped JoAnn and her family stay confident and positive throughout her treatment journey.
"Signatera™ is a great warning system that something is going on. From there, you figure out what it is. Signatera™ does empower me to be my own best advocate with my oncologists." – JoAnn, living with lung cancer
Personalize Your Lung Cancer Care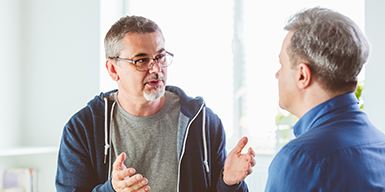 Using Signatera™ after surgery or radiation can predict your risk of lung cancer recurrence and may identify whether you could benefit from additional treatment.1-2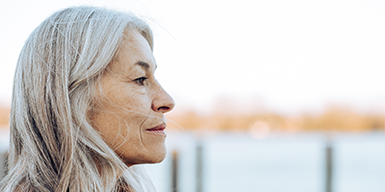 Signatera™ can provide an early alert that your cancer is coming back, 4-5 months before CT scans.1-2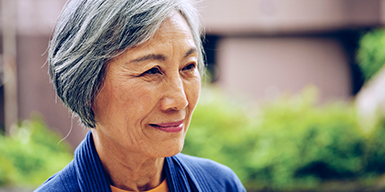 Know If Immunotherapy Is Working
As early as 6 weeks into treatment, Signatera™ can determine if your cancer is responding to immunotherapy.3
Billing
Signatera™ is covered by Medicare for immunotherapy response monitoring in lung cancer and other solid tumors.
We welcome all insurance plans. Please refer to our list of in-network plans that we participate with, or call your insurance provider.
We offer financial assistance programs for those that qualify.
Your Top Questions
Find answers to your questions about eligibility, results, ordering, and more.
Don't see your question? Contact us here.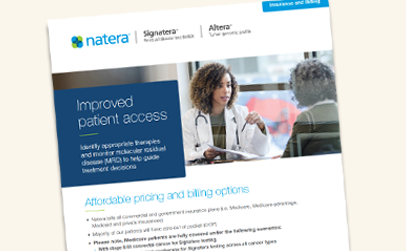 Coverage and Billing Guide
Read our billing guide for information about understanding Natera's testing bill, including coverage, financial assistance programs, and billing support services.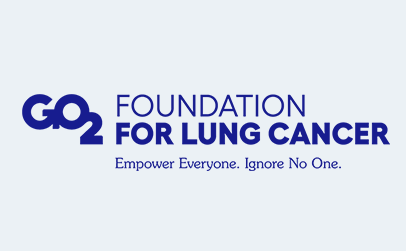 GO2 Foundation for Lung Cancer
GO2 Foundation for Lung Cancer transforms survivorship as the world's leading organization dedicated to saving, extending, and improving the lives of those vulnerable, at risk and diagnosed with lung cancer. We work to change the reality of living with lung cancer by ending stigma, increasing public and private research funding, and ensuring access to care.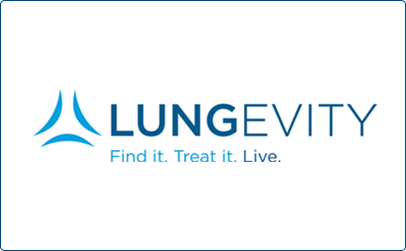 LUNGevity is focused on improving outcomes for people with lung cancer through research into early detection and more effective treatments, policy initiatives, education, community, and support for patients and caregivers.
Is Signatera™ right for you?
References
1 Abbosh C, et al. Phylogenetic ctDNA analysis depicts early-stage lung cancer evolution. Nature. 2017;545(7655):446-451. https://doi.org/10.1038/nature22364
2 Lebow ES, et al. Minimal residual disease (MRD) detection by ctDNA in relation to radiographic disease progression in patients with stage I-III non-small cell lung cancer (NSCLC) treated with definitive radiation therapy. Journal of Clinical Oncology 2022 40:16_suppl, 8540-8540. https://doi.org/10.1200/JCO.2022.40.16_suppl.8540
3 Bratman SV, et al. Personalized circulating tumor DNA analysis as a predictive biomarker in solid tumor patients treated with pembrolizumab. Nat Cancer. 2020;1(9):873-881. https://doi.org/10.1038/s43018-020-0096-5