Why partner with Signatera™ for your clinical trial?
Clinically validated across multiple solid tumors, Signatera has shown to predict relapse in >98% of patients without further treatment1
Experienced team with Global reach: CE Mark, three FDA Breakthrough Device Designations, 8 Non-Significant Risk (NSR) determinations
>60 Natera IP assets covering ctDNA MRD and monitoring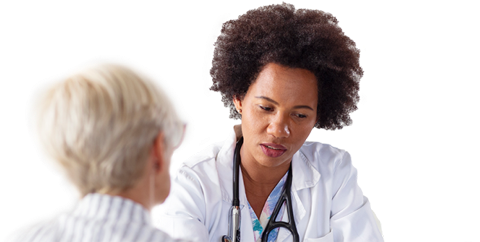 Our partners choose Signatera because well-designed and successful clinical trials could facilitate earlier "go/no go" decision-making. A trial with Signatera can ultimately enhance the R&D pipeline productivity and impact label expansion of approved oncology drugs to new treatment settings.
What are the applications of Signatera in a Clinical Trial?
Use case
signatera advantage
Surrogate Endpoint
ctDNA status during and after treatment helps you to predict clinical outcomes
as early as 6 weeks into treatment
Patient Enrichment
Select patients likely to respond to therapy due to residual disease presence
(i.e., ctDNA positive)
Platform
Identify 'winning / losing' regimens faster by enriching and quickly
identifying active regimens
Treat on Molecular Relapse
Potential to define new patient population by treating at early
identification of relapse vs conventional methods
Immuno-oncology
Potential to improve patient outcomes by avoiding over-treatment,
treating to undetectable ctDNA (early stage), and timely switching of therapies
Secondary pools
Track neoantigens, resistance mutations, sub-clonal mutations
and driver mutations.
Learn more about Pan-tumor Innovative Clinical Trial Design with Signatera
Growing List of Publicly Announced Studies
PARTNER
INDICATION
PHASE
PRESS RELEASE
Genentech IMvigor011 trial
Bladder cancer
Phase 3
READ MORE
Aarhus University
Bladder cancer
RUO
READ MORE
GSK ZEST trial
Breast cancer
Phase 3
READ MORE
Imperial College London
Breast cancer
RUO
READ MORE
Institut Jules Bordet
Breast cancer
RUO
READ MORE
Yale and Criterium/Academic Breast Cancer Consortium (ABRCC) network – DARE
Breast cancer
Phase 2
READ MORE
Massachusetts General Hospital – LEADER
Breast cancer
Phase 2
READ MORE
AMAL Therapeutics – KISIMA-01 trial
CRC
Phase 1b
READ MORE
Arhaus University
CRC
RUO
READ MORE
Natera – BESPOKE trial
CRC
Registry trial
READ MORE
NCC Japan – CIRCULATE-IDEA trial
CRC
Registry trial
READ MORE
Fox Chase Cancer Center
Kidney cancer
RUO
READ MORE
Bristol-Myers – TRACERx trial
Lung cancer
Phase 2
READ MORE
Neon Therapeutics – NEO-PV-01 trial
Lung cancer
Preclinical
READ MORE
Elicio Therapeutics – ELI-002 trial
Pancreatic ductal
adenocarcinoma
(PDAC)
Phase 1/2
READ MORE
Join our BESPOKE Studies
Natera sponsors prospective, multicenter BESPOKE Studies, which examine the clinical utility of the Signatera™ ctDNA test for monitoring recurrence and guiding treatment decisions in patients with solid tumors. Want to collaborate with Natera in our current Colorectal Cancer BESPOKE Study?
Is Signatera CLIA or Signatera RUO right for your clinical trial?
Parameter
CLIA
RUO
Purpose

For registrational clinical trials
For patient-level clinical decisions

For retrospectively batched sample studies
Signal-finding studies, pilots

Turnaround time

2-3 weeks for first sample
5-7 days for subsequent

Longer turnaround times due to customization

Assay variants and design

Personalized and tumor-informed 2 to 16-plex PCR

Flexible in number of variants to track
Design customized assays for your targets of interest
Run secondary pools from the residual cfDNA library (eg, track neoantigens, actionable mutations, and tumor evolution)
Design multiplex PCR from targeted tumor panels, without WES

Number of assays per patient

One 16-plex PCR per patient

Can create up to 4 assays with multiple/synchronous tumors
Can create >16-plex assay depending on tumor genome/exome profile

Depth of read

WES >180X average coverage (>70% at 100X) for tumor tissue and >50X average coverage (>70% at 30X) for matched normal sample (blood)

Tissue / plasma

Plasma: 2 tubes of whole blood collected in Streck tubes (8-10mL per tube) for ctDNA; 6 mL whole blood collected in EDTA tube for matched normal WES analysis
Tissue: 12-20 unstained (charged and unbaked) 5 micron FFPE slides with >5mm2 tumor plus 1 H&E slide (≥20% tumor content)

Plasma: Down to 2 mL from different blood tube types
Tissue: >5-6 unstained 5 micron FFPE slides (>15mm2), Pre-extracted tumor or normal DNA, different matched normal sources (PBMC, buffy coat, normal tissue), or pre-sequenced WES/WGS data
Reach out about partnering
References
1Abbosh C, Birkbak NJ, Wilson GA, et al. Phylogenetic ctDNA analysis depicts early-stage lung cancer evolution. Nature. 2017;545(7655):446-451.
2Reinert T, Henriksen TV, Rasmussen MH, et al. Serial Circulating Tumor DNA Analysis for Detection of Residual Disease, Assessment of Adjuvant Therapy Efficacy and for Early Recurrence Detection in Colorectal Cancer. Poster presented at: European Society for Medical Oncology Annual Congress; October 21, 2018; Munich, Germany. Abstract 456PD.
3Birkenkamp-Demtröder K, Christensen E, Sethi H, et al. Sequencing of Plasma cfDNA from Patients with Locally Advanced Bladder Cancer for Surveillance and Therapeutic Efficacy Monitoring. Poster presented at: European Society for Medical Oncology Annual Congress; October 20, 2018; Munich, Germany. Abstract 86P.
4Coombes RC, Armstrong A, Ahmed S. Early detection of residual breast cancer through a robust, scalable and personalized analysis of circulating tumor DNA (ctDNA) antedates overt metastatic recurrence. Poster presented at: San Antonio Breast Cancer Symposium; December 7, 2018. San Antonio, TX. Abstract 1266.
5Magbanua MJM, Brown-Swigart L, Hirst GL. Personalized serial circulating tumor DNA (ctDNA) analysis in high-risk early stage breast cancer patients to monitor and predict response to neoadjuvant therapy and outcome in the I-SPY 2 trial. Poster presented at: San Antonio Breast Cancer Symposium; December 5, 2018. San Antonio, TX. Abstract 1259.