Join us, make a difference
Behind every Natera test, more than 2,700 Naterans are working together to change the way that diseases are managed.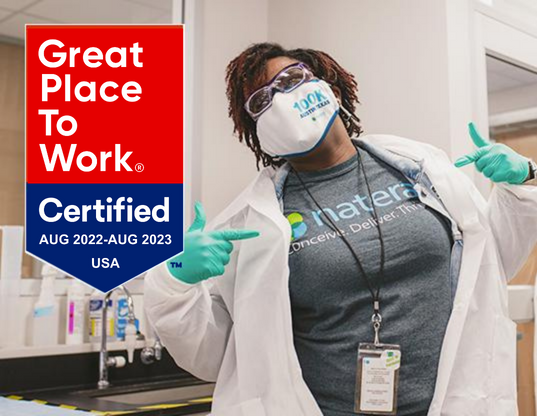 We're Proud to be a Great Place to Work-Certified™ Company!
Thanks to our people, we're proud to have earned Great Place to Work® Certification™ for the second consecutive year. The award is based entirely on what current employees say about their experience working at Natera. See what they say here.
A Person Behind Every Sample
We treat every blood sample that comes to our labs as a real person, knowing that our essential testing work will have an impact on lives and families.
Embrace diversity
Behind our approach is a mosaic of people, ideas, and experiences. Be a part of the synergy of perspectives that drives our innovation and leadership in genetic testing.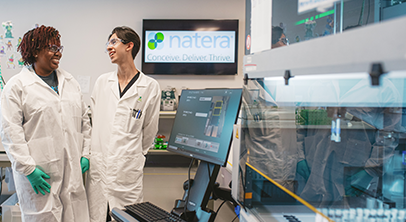 Be Accountable, Take Ownership
Responsibility is at the core of our enterprise. Patients rely on us to deliver accurate genetic information and support throughout their journey.

Think Team
Grow as a person and as a part of our team. Our mission is made possible by the tight-knit connections we develop across diverse roles.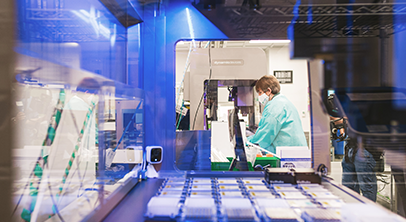 Lean and Nimble
Our proprietary technology platform enables us to quickly innovate new solutions in cell-free genetic testing.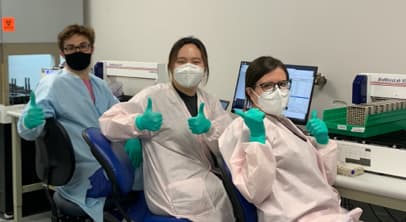 Show Me the Data
Data drives our decision-making processes. Our innovation within the genetic testing space is backed by a deep scientific foundation.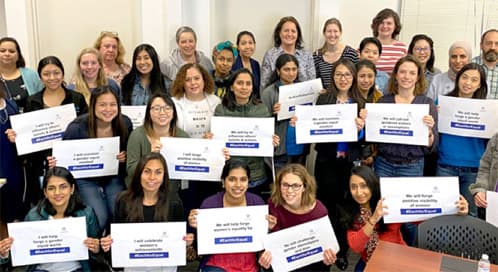 Be Ready to Change the World
Think beyond developing the next best widget. Our focus is improving the health of patients worldwide.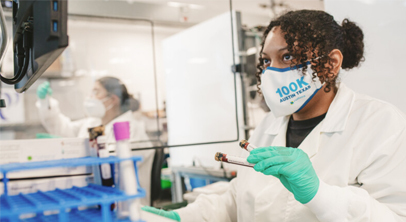 Integrity is in our DNA
We infuse every interaction with honesty, respect, and the utmost care because we know our tests have life-changing potential for patients and their families.
Fulfill your potential with our competitive and uniquely Nateran benefits packages. Whether you're growing your family or investing in your future, we'll support your goals every step of the way. Benefits include: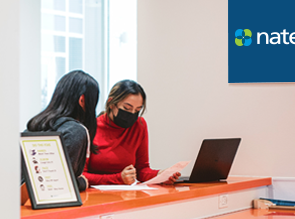 Choose the medical care that fits yours and your family's needs. Along with flexible plans and fixed spending accounts, we offer fertility benefits and free Natera tests for you and your family.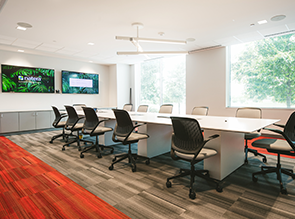 Invest in your future with flexible retirement options (Roth, 401K) and our employee stock purchase plan.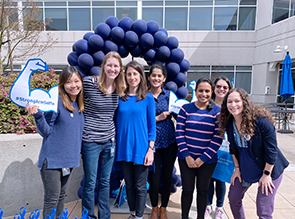 Achieve work-life balance with our flexible, no accrual-based paid time off policy.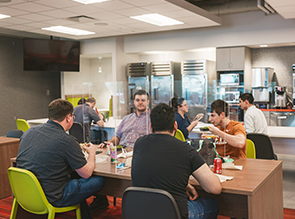 Participate in our company's culture with catered lunches, employee-organized sports leagues, and happy hours. And more: life insurance, commuter subsidies, disability benefits, and others.
What people are saying about Natera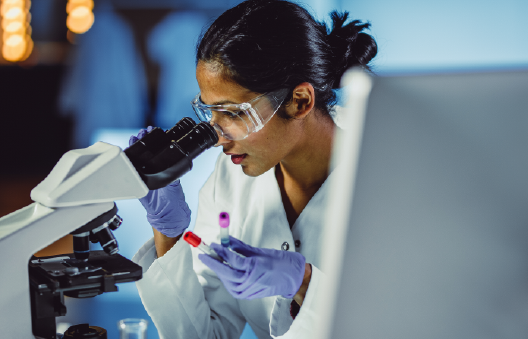 "Natera truly cares about making a difference with their products, services and cutting-edge technology. For once, I felt like I truly belonged, and that my efforts were really adding value to the company's mission. My team was full of amazing people."
"(Natera) has a talented set of people who are hardworking and willing to do what needs to be done. The culture here is great, people are nice, and I look forward to coming to work every day. There is so much to learn and so much to contribute."
NATERA EMPLOYEES ON GLASSDOOR