What are the benefits of genetic testing for kidney disease?
Provides valuable information for disease management
Identify the cause of disease and help predict its progression
Impact treatment path by using test results to inform more tailored interventions
Educate family members who may also be at risk for kidney disease
Enroll in appropriate clinical trials that may provide advanced treatments and interventions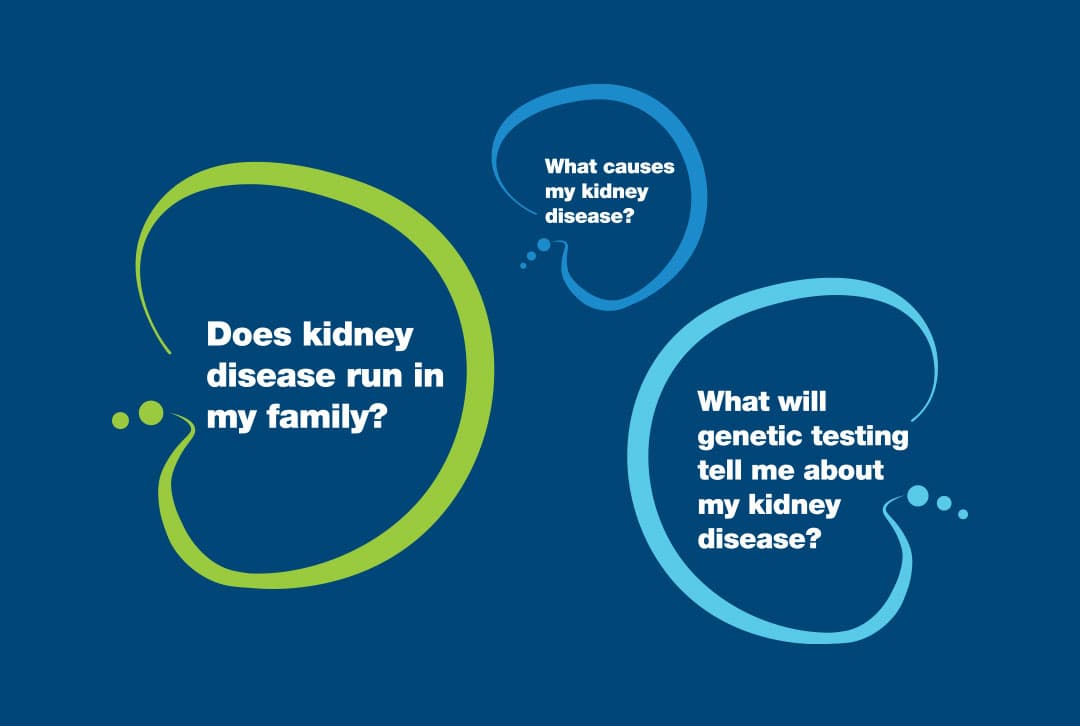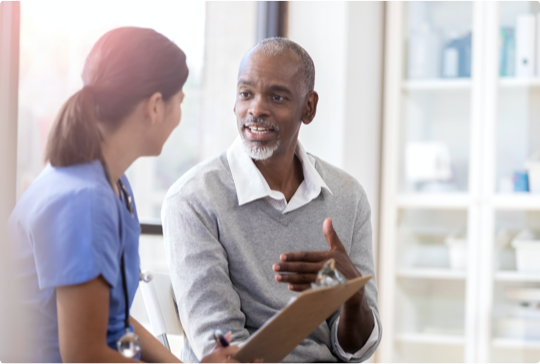 Comprehensive. Convenient. Accessible.
Comprehensive: Leverages next generation sequencing to analyze over 380 genes that were selected by genetic experts to provide clinically actionable information.
Convenient: Remote testing services including virtual ordering for providers and at home sample collection for patients (saliva or mobile blood draw). Complimentary information sessions with board-certified genetic counselors.
Accessible: Affordable with limited to no patient responsibility for most patients. All insurance plans accepted and affordable testing is available through a variety of payment methods.
Provider orders the Renasight test
Patient provides a blood or saliva sample (from clinic or home)
Results are available for review in about 3 weeks.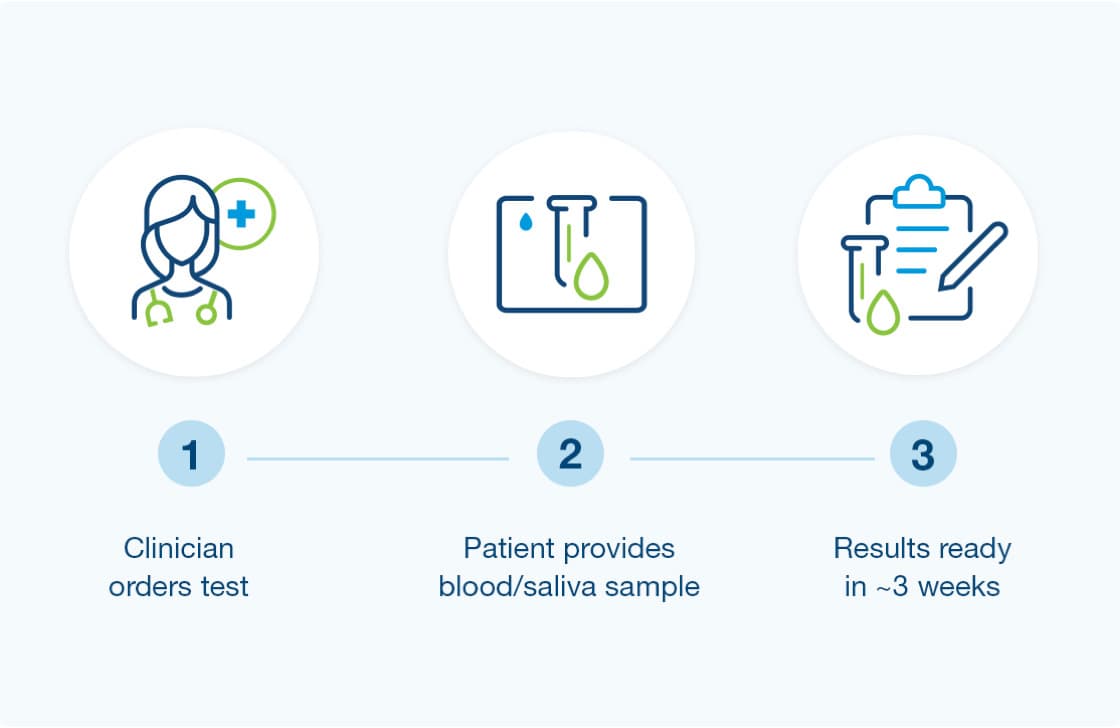 Request more information about Renasight