Environmental, Social & Governance at Natera
Natera's commitment to ESG is an important part of how we care for people, our communities and our world by upholding high standards of governance. Learn More
Natera's 2021 ESG and Sustainability Report
Our 2025 Environmental, Social, and Governance goals
In April 2022, Natera hosted its inaugural Environmental, Social, and Governance Summit bringing together members of the board, executive leadership, and senior business leaders to create Natera's 2025 ESG goals. We will report on the progress of these goals in our annual ESG report. The 2025 ESG goals have a baseline year of 2021.

Waste
Reduce non-biohazardous waste footprint per test kit by 25%M
Achieve 80% non-biohazardous waste diversion for our Austin and San Carlos sites

Energy
Transition 50% of sales fleet to electric vehicles
Achieve My Green Lab Certification at Austin and San Carlos sites

Supply chain
Collaborate with 25 of Natera's top 100 critical suppliers to have Scope 1-2 emissions reduction initiatives

Empowering our people
Achieve 100% of people managers to complete annual Diversity, Equity, and Inclusion (DEI) training
Perform annual pay equity analysis and adjust as appropriate

Community impact
Log 20,000 employee volunteer hours from 2021 to 2025

Governance
Increase diversity of executive leadership
Provide updates on ESG initiatives to Board twice annually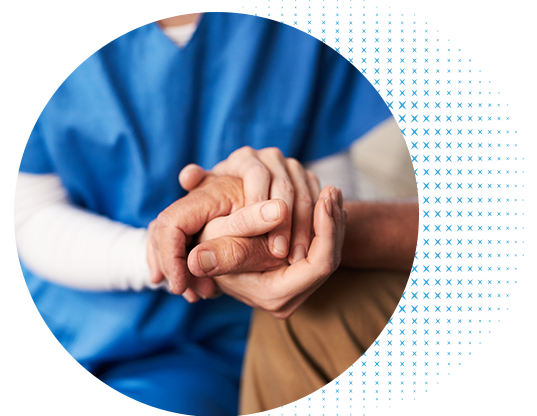 Prioritizing Access to Health Care
In 2021, Natera spent $250 million on research and development to improve our products and technologies for our patients. Our research helps inform insurance coverage and improve access to care for all.
Ready to Change the World

Pursuing Environmental Stewardship
Our Scope 1-3 emissions reductions decrease our environmental impact.
2 million pounds
of waste diverted from landfill
Empowering our People & Communities
People are at the core of what we do, and there's a person behind every test.
4,400 hours
volunteered by employees in 2021

Thanks to our employees, we have earned the Great Place to Work Certification
91%
of employees are proud to work at Natera
Fostering Diversity and Inclusion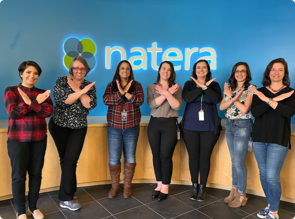 Founded in 2018, Women of Natera (WON) provides a platform of networking, ongoing learning and professional development opportunities across Natera and promotes workplace equality.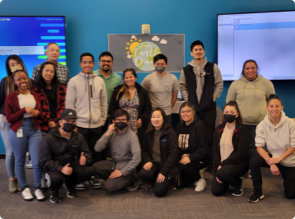 Diversity and Inclusion Group (D.I.G)
Diversity and Inclusion Group (D.I.G) serves as a resource to the organization in fostering a culture of inclusion diversity.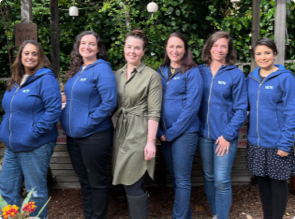 Natera prioritizes development training to foster more effective manager-employee relationships and ensure individual career growth. More than 125 employees completed the training in 2021.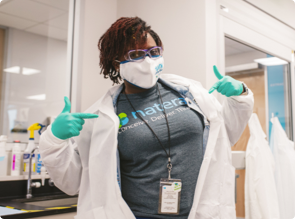 Natera prioritizes hiring a diverse workforce. We participate in a formal program to bring current Historically Black College and University (HBCU) students and recent graduates to our recruiting pool.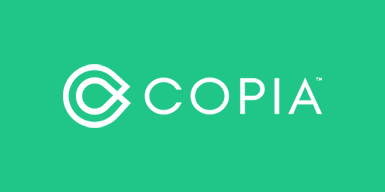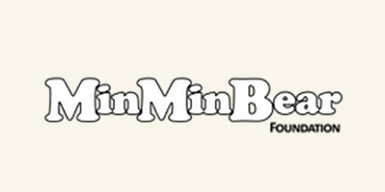 MinMin Bear Press Release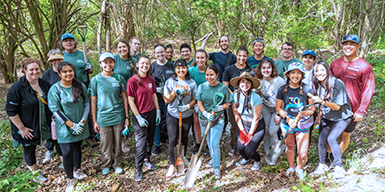 Natera Nurtures: Video of Employees Volunteering (Earth Day 2022)