Environmental, Social & Governance at Natera
Natera's commitment to ESG aligns with our mission and is an important part of how we care for our people, our communities, and our world while we strive to change the management of disease. Learn More
Natera's 2022 ESG & Social Responsibility Report
Our 2025 Environmental, Social, and Governance goals
In April 2022, Natera hosted its inaugural Environmental, Social, and Governance Summit bringing together members of the board, executive leadership, and senior business leaders to create Natera's 2025 ESG goals. We will report on the progress of these goals in our annual ESG report. The 2025 ESG goals have a baseline year of 2021.

Waste
Reduce non-biohazardous waste footprint per test kit by 25%
Achieve 80% non-biohazardous waste diversion for our Austin and San Carlos sites

Energy
Transition 50% of sales fleet to electric vehicles
Achieve My Green Lab Certification at Austin and San Carlos sites

Supply chain
Collaborate with 25 of Natera's top 100 critical suppliers to have Scope 1-2 emissions reduction initiatives

Empowering our people
Achieve 100% of people managers to complete annual Diversity, Equity, and Inclusion (DEI) training
Perform annual pay equity analysis and adjust as appropriate

Community impact
Log 20,000 employee volunteer hours from 2021 to 2025

Governance
Increase diversity of executive leadership
Provide updates on ESG initiatives to Board twice annually
Ready to Change the World

Pursuing Environmental Stewardship
Our Scope 3 waste reductions decrease our environmental impact.
90,500 pounds
of material removed from test kit packaging
Empowering our People & Communities
People are at the core of what we do, and there's a person behind every test.
> 10,000 hours
volunteered by employees since 2021

A culture of inclusion and belonging leads to more innovative and high-performing teams.
60%
of employees promoted in 2022 were women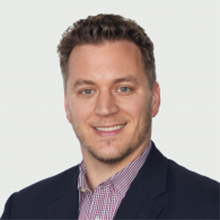 Our work at Natera enables us to be present for some of life's most important healthcare moments – planning a family, personalizing cancer care, and managing chronic kidney disease, just to name a few. As we serve patients and their families, we also take seriously our commitment to create a better, more sustainable future.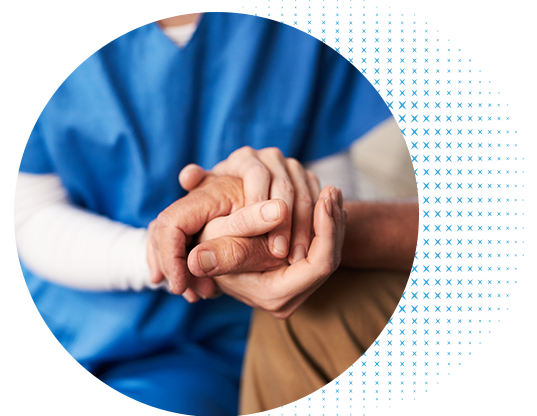 Prioritizing Access to Health Care
In 2022, Natera spent $316.4 million on research and development to improve our products and technologies for our patients. We also invest heavily in clinical research to support insurance coverage and increase access to care for all.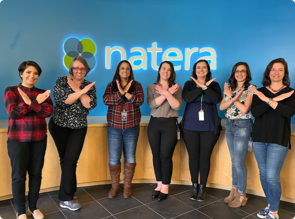 Founded in 2018, Women of Natera (WON) provides a platform of networking, ongoing learning and professional development opportunities across Natera and promotes workplace equality.
In 2022, WON provided 10 hours of professional development materials to employees.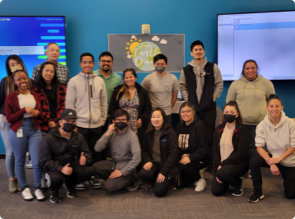 Diversity and Inclusion Group (D.I.G)
Diversity and Inclusion Group (D.I.G) serves as a resource to the organization in fostering a culture of inclusion.
In 2022, nearly 200 employees participated in diversity, equity, and inclusion workshops.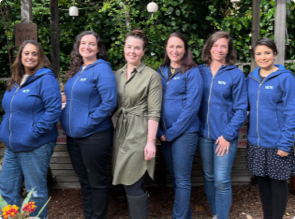 Natera prioritizes development training to encourage more effective manager-employee relationships and ensure individual career growth. Over 300 employees have completed the training since 2021.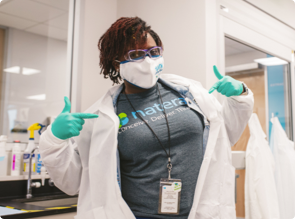 Natera prioritizes hiring a diverse workforce. We have implemented comprehensive diversity recruiting practices and we aim to improve practices in order to attract top diverse talent.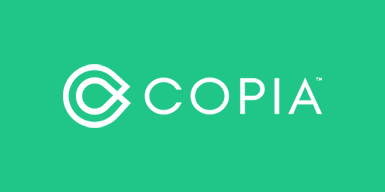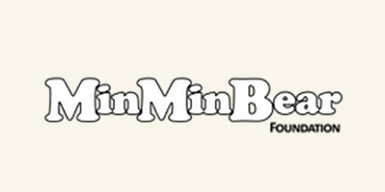 MinMin Bear Press Release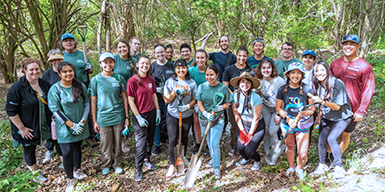 Natera Nurtures: Video of Employees Volunteering (Earth Day 2022)