Learn about SMA and the need for screening through Lola's story
"It went from, 'I'm going to coach her soccer or softball team'… to 'I'm going to coach her how to roll around in a wheelchair and maybe one day she'll walk.'"
Brady Camp
Father of Lola (born with SMA)
Find out how knowing their carrier status led to different outcomes in their two kids with SMA
Alyssa and Michiel learned that they were carriers of SMA after their daughter, Annabelle, was diagnosed at 2 months of age. When they became pregnant again with Annabelle's younger brother Jude, knowing their SMA carrier status allowed them to plan for earlier diagnosis and treatment. Jude received his first treatment at 9 days old.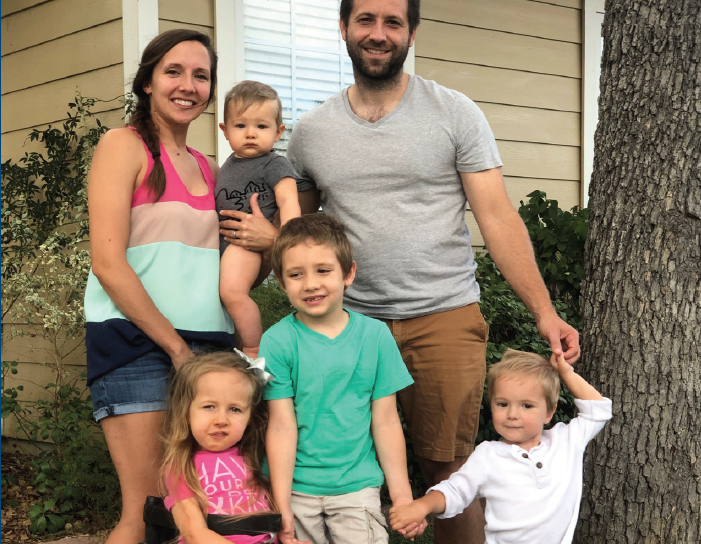 Register for our 25-minute webinar: How to Offer Prenatal Genetic Screening
Tuesday, September 13 | 8 AM PT / 11 AM ET
Thursday, September 15 | 1 PM PT / 4 PM ET
Alicia Orta, MPH, MS, CGC

Genetic Counselor
Medical Science Liaison, Women's Health, Natera

Vivienne Souter, MD

OB/GYN and Geneticist
Medical Director, Women's Health, Natera
Hear from genetic counselor Alicia Orta and Dr. Souter on how to offer NIPT and carrier screening to your patients. They will discuss Natera's patient counseling tools and common misperceptions about carrier screening.
All carrier screening is not equal, and choosing the right test for your patients is critical. Traditional SMA screens1 miss ~60% of patients Horizon identifies as at-risk SMA carriers.2,3 Learn how Horizon leverages advanced technology and unmatched support to help you and your patients.
References
1Prior and Professional Practice Guidelines Committee. Genet Med. 2008;10:840–842.
2McAndrew et al. Am J Hum Genet. 1997;60(6):1411-1422.
3Westemeyer et al. Genet Med. 2020;22(8):1320-28.