The Empower Hereditary Cancer Test is Designed with Your Practice in Mind
Five panel options with up to 81 genes across 12+ common hereditary cancer types, and customizable gene panels with 190+ gene options. Genes can be selected individually or added by selecting a particular organ system of interest.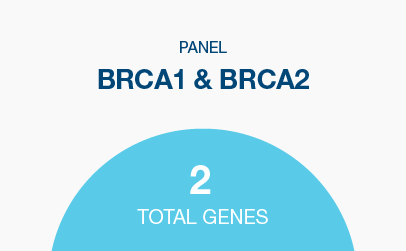 Hereditary breast and ovarian cancer syndrome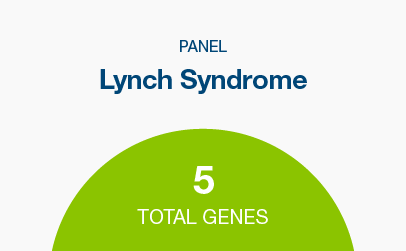 Genes: MLH1, MSH2, MSH6, PMS2, EPCAM
Breast, ovarian, endometrial cancers and Lynch syndrome genes
Commonly screened-for hereditary cancer genes, plus genes with emerging evidence of elevated cancer risks
Genes: ATM, BRCA1, BRCA2, BRIP1, CDH1, CHEK2, EPCAM, MLH1, MSH2, MSH6, NBN, NF1, PALB2, PMS2, PTEN, RAD51C, RAD51D, STK11, TP53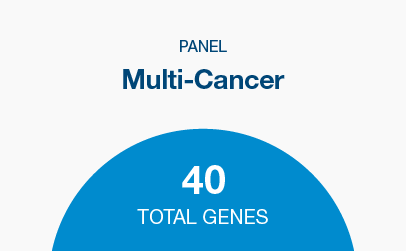 Most commonly screened-for hereditary cancer genes across eight cancer types
Genes: APC, ATM, AXIN2, BAP1, BARD1, BMPR1A, BRCA1, BRCA2, BRIP1, CDH1, CDK4, CDKN2A, CHEK2, EPCAM, GALNT12, GREM1, HOXB13, MEN1, MITF, MLH1, MSH2, MSH3, MSH6, MUTYH, NBN, NF1, NTHL1, PALB2, PMS2, POLD1, POLE, PTEN, RAD51C, RAD51D, RNF43, RPS20, SMAD4, STK11, TP53, VHL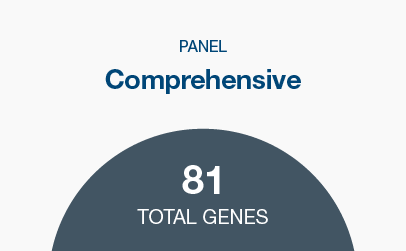 Commonly screened-for hereditary cancer genes, plus genes with emerging evidence of elevated cancer risks
Genes: AIP, ALK, APC, ATM, AXIN2, BAP1, BARD1, BMPR1A, BRCA1, BRCA2, BRIP1, CDC73, CDH1, CDK4, CDKN1B, CDKN1C, CDKN2A, CEBPA, CHEK2, CYLD, DDX41, DICER1, EGFR, EPCAM, EXT1, EXT2, FH, FLCN, GATA2, GREM1, HOXB13, KIT, LZTR1, MAX, MEN1, MET, MITF, MLH1, MSH2, MSH3, MSH6, MUTYH, NBN, NF1, NF2, NTHL1, PALB2, PDGFRA, PHOX2B, PMS2, POLD1, POLE, POT1, PRKAR1A, PTCH1, PTEN, RAD51C, RAD51D, RB1, RET, RHBDF2, RUNX1, SDHA, SDHAF2, SDHB, SDHC, SDHD, SMAD4, SMARCA4, SMARCB1, SMARCE1, STK11, SUFU, TERC, TERT, TMEM127, TP53, TSC1, TSC2, VHL, WT1
*Breast STAT panel available with 10 breast cancer genes reported within 5-7 calendar days + 71 additional genes reported within 2 weeks. Breast STAT genes include ATM, BARD1, BRCA1, BRCA2, CDH1, CHEK2, PALB2, PTEN, STK11 and TP53.
View and create your own test panel
Choose from over 190 genes associated with 12+ organ systems
Add or remove single genes to build test panels with a single click
Customize and save panels to use in the future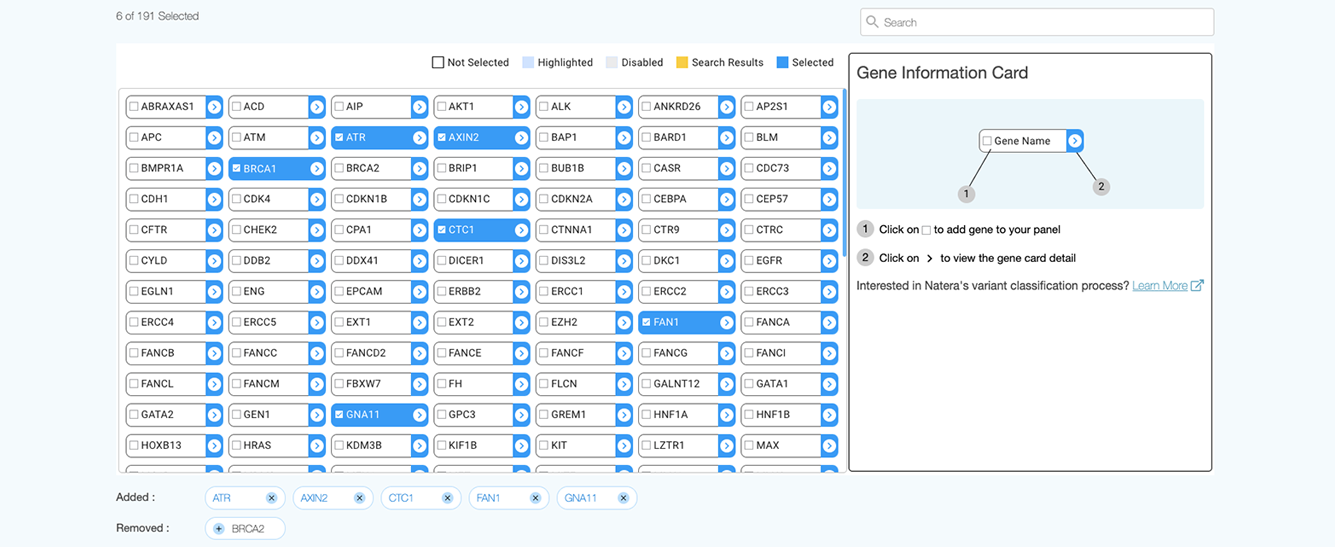 RNA analysis for Empower provides even more health insights, with no additional sample required. RNA testing can help to improve detection and classification of certain variants that fall within splice site regions.
If there is evidence that a variant detected may impact splicing, RNA analysis is completed*. An updated report is automatically issued to you and your patient if a variant is reclassified with RNA analysis.
Testing includes VUS splice sites across 54 high and moderate penetrance genes.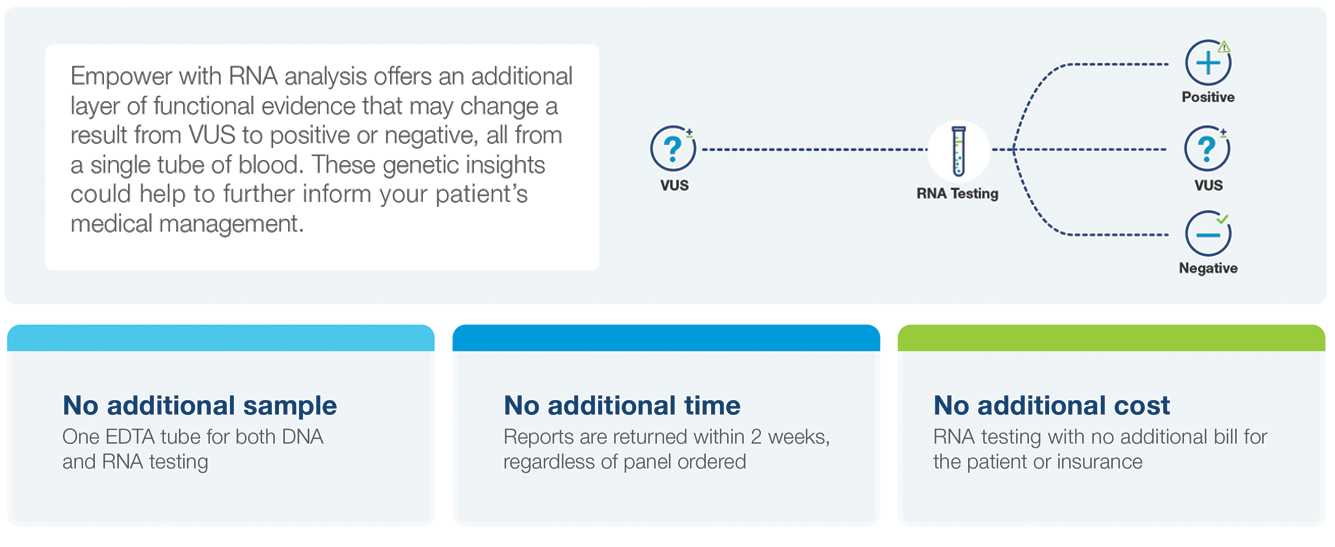 *RNA analysis is performed if select criteria are met, including if blood is the specimen type and the splice site variant is reported within 21 days of sample collection.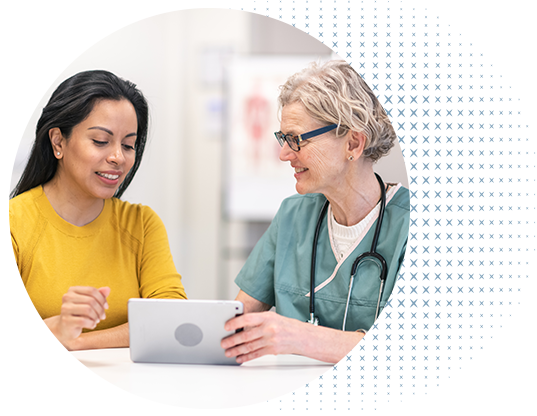 Patient management recommendations based on medical guidelines
Actionable reports to guide next steps, including:
Detect cancer at its earliest, most treatable stage
Identify risk-reducing medications and surgeries
Inform surgical and therapeutic decisions following a cancer diagnosis
Notify family members to help them proactively manage hereditary cancer risk
Women's Health & Imaging Centers
For many women, well woman visits or annual mammograms and breast screenings may be the only regular healthcare visit in a given year. These visits take on more importance during childbearing years when women tend to see their OB GYN as a PCP.
"Women tend to be the health leader for their family – educate the woman [on genetic information] and it can trickle down to the husbands, partners, children, parents… as women's health clinicians we have the opportunity to educate these women and impact the entire family."
Dr. Amber Shamburger
OB GYN
"We wanted to catch people at every point of screening across the hospital – annual mammography, pap smear, colonoscopy, low dose CT, etc. A lot of people try to stay away from hospitals and do not see specialists. How do you catch all these people? Every patient gets a hereditary cancer risk screener."
Tyrer-Cuzick results for a comprehensive breast cancer risk assessment
Patients without a breast cancer-related gene mutation may still have increased risk for breast cancer based on their family cancer history and estrogen exposure over their lifetime.
Patients with ≥20% remaining lifetime breast cancer risk qualify for insurance coverage for preventive screenings including annual breast MRI surveillance in addition to an annual mammogram.
Tyrer-Cuzick evaluations are recommended by medical guidelines to calculate a woman's breast cancer risk in the next 5 years and over the course of her lifetime.
Empower reports offer clear medical management information based on genetic and family history risk.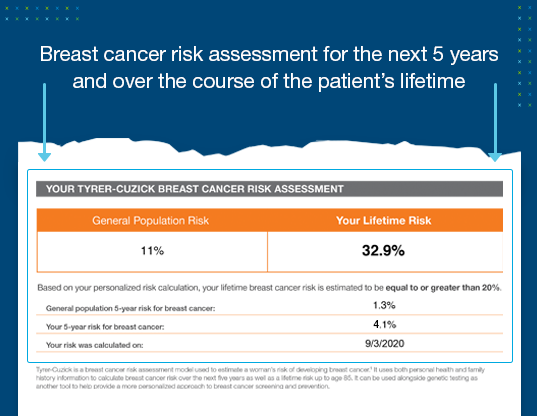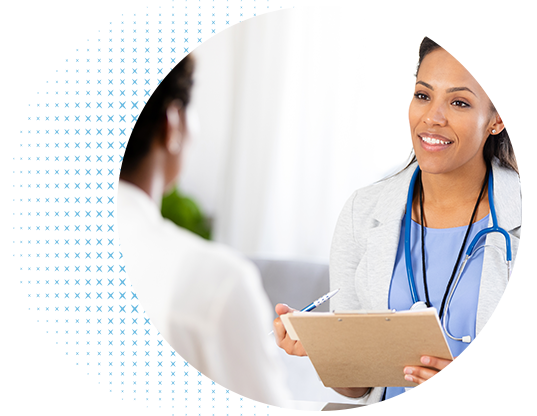 Natera is committed to patient affordability
Natera is proud to be an in-network provider with most health plans, including Anthem, Cigna, and UnitedHealthcare.
For patients without adequate insurance coverage, Natera also offers self-pay pricing and compassionate care options.
Support every step of the way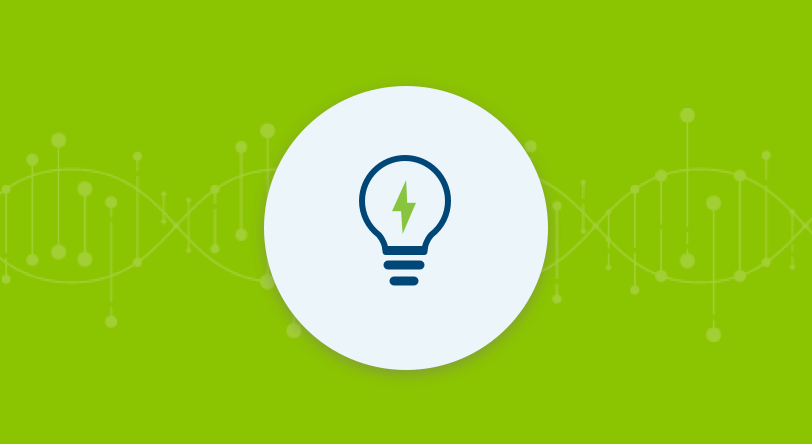 Education
Patient brochures, videos, webinars, and online content
Pre-test genetic info sessions
Texting program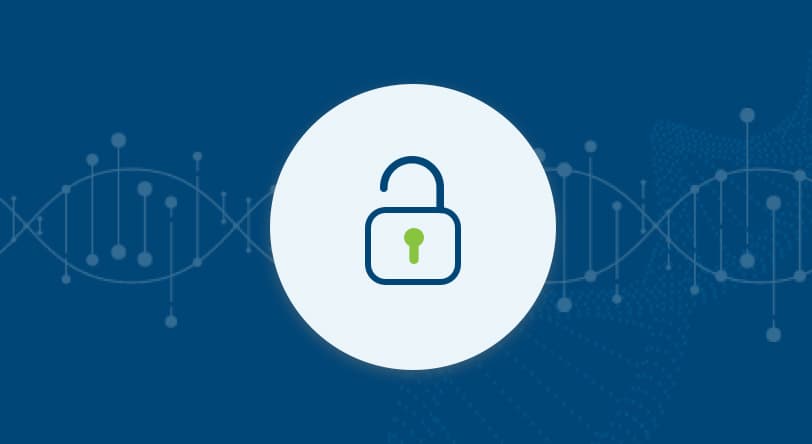 Access
Broad in-network coverage
Personalized cost estimates
Financial access programs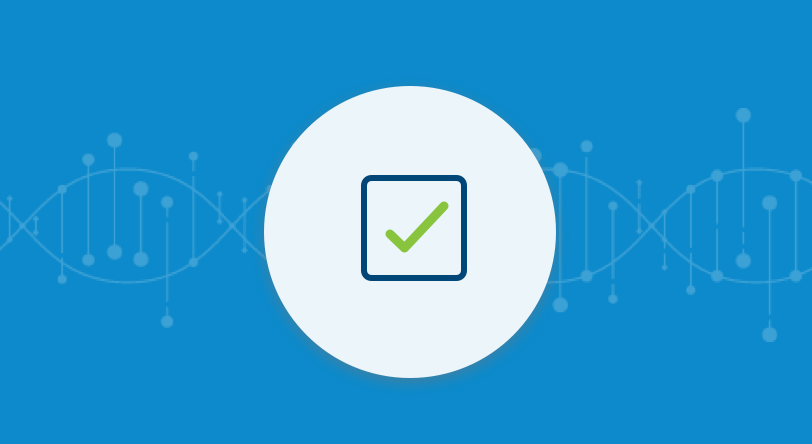 Ordering
A range of ordering options
Flexible phlebotomy options
End-to-end remote testing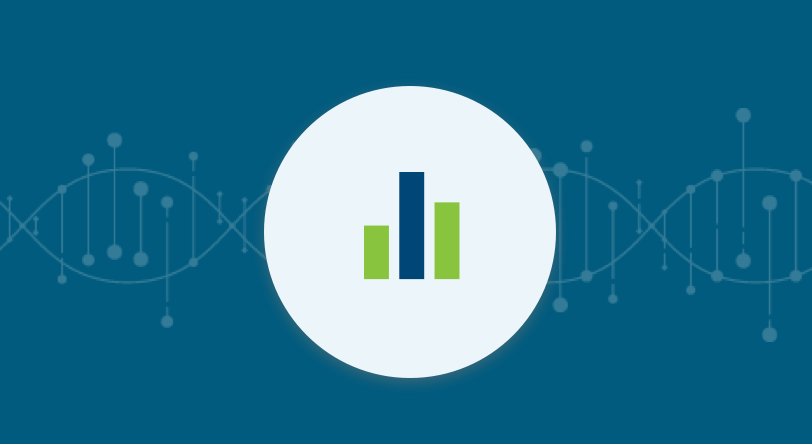 Results
Online results management
Patient-friendly reports and supplements
Interactive results delivery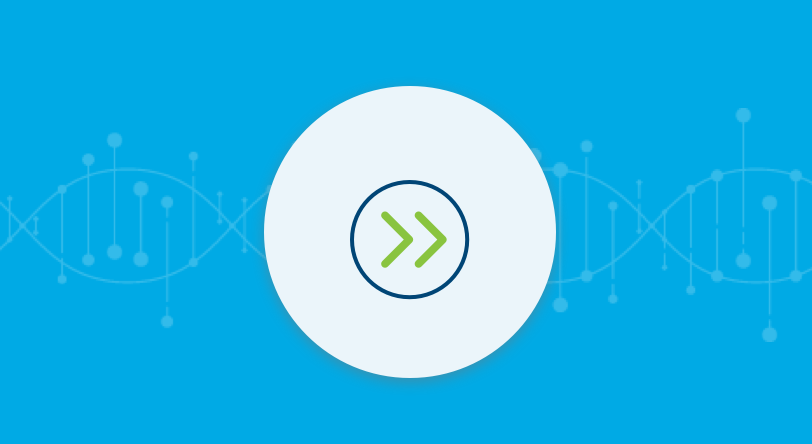 Next Steps
Post-test genetic info sessions and provider consultations
Horizon Partner Auto-Enroll
Spectrum Advantage Program
Many patients at high risk for hereditary cancer are not tested
Disclaimers : Bellcross CA, Peipins LA, McCarty FA, Rodriguez JL, et al. Genet Med. Characteristics associated with genetic counseling referral and BRCA1/2 testing among women in a large integrated health system. 2015 Jan;17(1):43–50. Patel SG, Ahnen DJ, Kinney AY, et al. Am J Gastroenterol. Knowledge and uptake of genetic counseling and colonoscopic screening among individuals at increased risk for lynch syndrome and their endoscopists from the family health promotion project. 2016 Feb;111(2):285-93.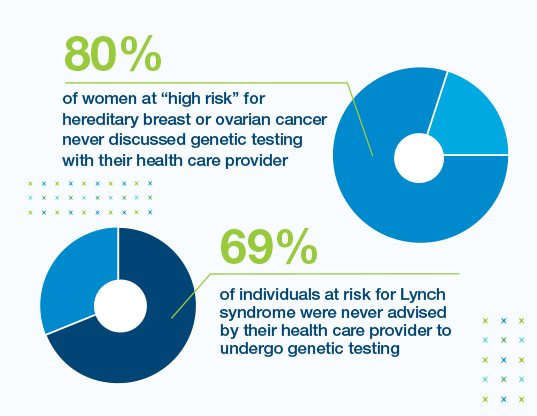 When to consider hereditary cancer testing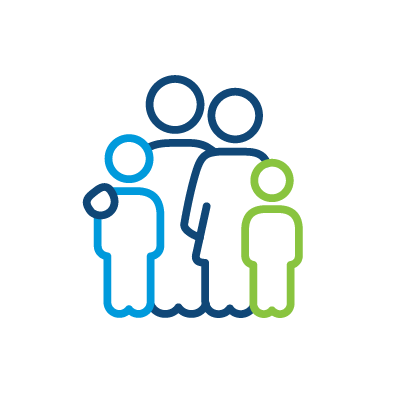 Personal or family history of cancer at age 50 or younger
Personal or family history of ovarian, male breast or pancreatic cancer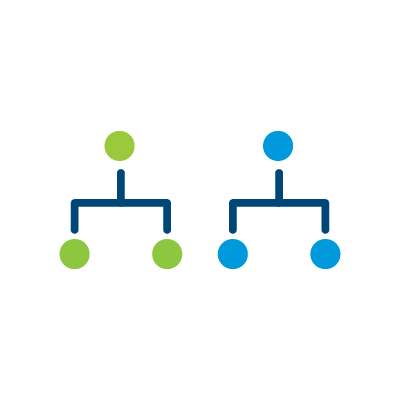 Multiple cancers or tumors on the same side of the family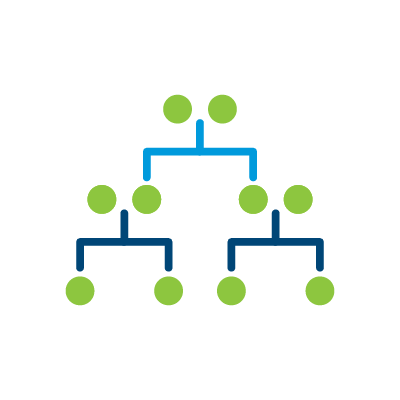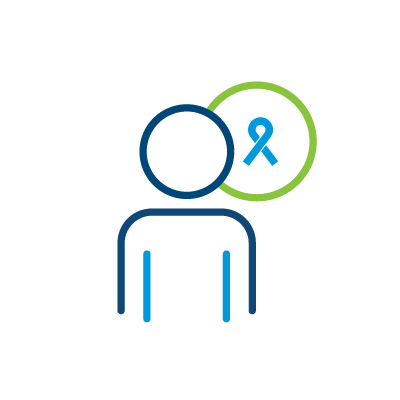 Your patient is concerned about other familial cancer patterns
Is Empower right for you?
We're here to help you find out
References
1Cancer risk estimates for a positive result are typically based on individuals with a family or personal history of cancer. NCCN Clinical Practice Guidelines in Oncology Genetic/Familial High Risk Assessment: Breast, Ovarian and Pancreatic v2.2021
2Childers CP, Childers KK, Maggard-Gibbons M, Macinko J. National Estimates of Genetic Testing in Women With a History of Breast or Ovarian Cancer. JCO. 2017 Dec 1; 35:3800-38063.