Top 10 advancements of 2020 in the oncology industry
In healthcare and elsewhere, 2020 has been a year like no other. The COVID-19 pandemic, multiple lifestyle and economic disruptions, and various climate disasters have challenged and tested us all. However, this year has also resulted in many significant breakthroughs in the oncology industry and expanded new opportunities, such as telehealth and telemedicine.
To close out the year on a positive note, let's review what we believe are the top 10 advancements moving us toward more effective and personalized cancer care, enabling cancer patients to gain access to game-changing tools that may improve overall survival and quality of life.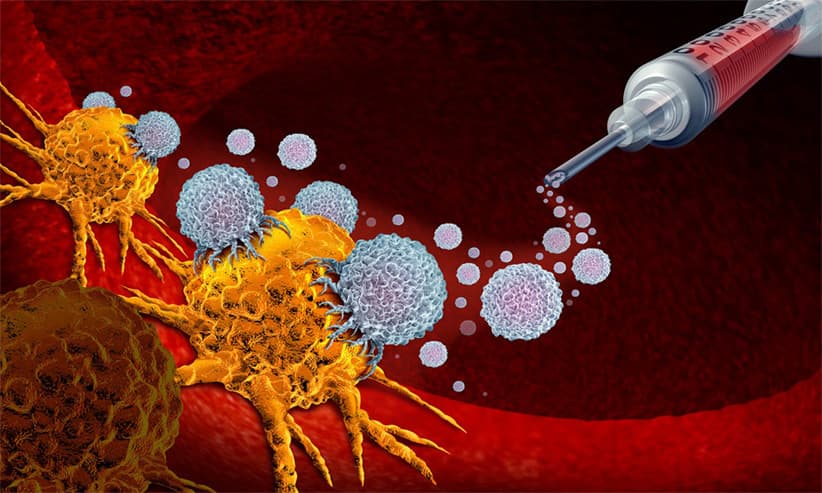 1. Groundbreaking immunotherapies treating multiple cancer types
Immunotherapies, a class of treatments that uses a person's own immune system to help kill cancer cells, have revolutionized cancer management over the past decade. Since the 2011 approval of the first drug known as an immune checkpoint inhibitor (ICI), immunotherapies have expanded both in number and in use and are now being used to treat multiple cancer types on their own or in combination with other drugs.
This year, the US Food and Drug Administration (FDA) approved new uses for several immunotherapies that were already on the market. One of the most noteworthy was the growing list of approved uses for the ICI Keytruda® (pembrolizumab), including:1–3
Unresectable or metastatic tumor mutational burden–high (TMB-H) cancer

Unresectable or metastatic microsatellite instability–high (MSI-H) or mismatch repair deficient (dMMR) colorectal cancer (CRC)

Advanced cutaneous squamous cell carcinoma (cSCC) that is not curable by surgery or radiation

Non-muscle invasive early-stage bladder cancer (NMIBC) for patients who are ineligible for or who have elected not to undergo tumor removal surgery

Locally recurrent unresectable or metastatic triple-negative breast cancer (TNBC)

Relapsed or refractory classical Hodgkin lymphoma
2. Lowering the CRC screening age to 45
According to the American Cancer Society, colorectal cancer (CRC) is the third leading cause of cancer-related deaths in the US. With early screening, however, it is among the most preventable forms of cancer.
The US Preventive Services Task Force, an independent group of physicians that provides guidelines on preventive care, updated their recommendation for Americans to start being screened for CRC five years earlier than called for in current guidelines—at age 45, down from the current recommended age of 50—to combat increasing rates of the illness in younger people. The two screening measures recommended by the task force include direct visualization tests, such as colonoscopies, and stool-based tests that analyze a person's stool for blood or signs of cancer.4,5
3. CRC-targeted therapy that can help extend lives with fewer side effects
A newly FDA-approved combination of two targeted cancer drugs, Braftovi® (encorafenib) and Erbitux® (cetuximab), can help patients with an aggressive type of CRC live longer without increasing their risk of serious side effects. This combination has been shown to be effective for patients with a tumor mutation called BRAF V600E, which occurs in about 8%–10% of all CRC cases. BRAF is a protein that helps cells grow and survive, and a BRAF V600E mutation can cause a cell to start growing uncontrollably, leading to cancer.
Clinical study results showed that, compared to the standard-of-care treatment, the two-drug combination therapy more effectively shrank the tumors, reduced patient side effects, improved quality of life, and extended overall survival.6
4. Breakthrough targeted therapy treatments for breast cancer
This year also brought important treatments for breast cancer, which occurs in one in eight US women at some point in their lives. Trodelvy® (sacituzumab govitecan-hziy) is a breakthrough targeted therapy for triple-negative breast cancer (TNBC) that has spread to other parts of the body and hasn't responded to other treatments. It works by delivering the drug directly to the cancer cell, which keeps it from growing and spreading further. Evidence shows it can help metastatic TNBC patients who have already received at least two other therapies.7
One in five cases of breast cancer is HER2-positive. The FDA also approved two new targeted therapies designed to offer better progression-free survival options for patients with inoperable, advanced, or metastatic HER2-positive breast cancer who have already been treated with other therapies: Nerlynx (neratinib) in combination with capecitabine (chemotherapy), and Tukysa (tucatinib) in combination with Herceptin (trastuzumab) and capecitabine.2
5. Improvement in lung cancer driving the decline in overall cancer deaths
The Cancer Facts & Figures 2020 report generated more interest than usual when it reported a 2.2% decline in overall cancer deaths—the largest ever single-year drop—from 2016 to 2017 (the last year with final statistics). Improvement in lung cancer, which is the deadliest cancer in the US, according to the Centers for Disease Control and Prevention (CDC), was credited with driving the decline.
Researchers at the National Cancer Institute worked with collaborators at other institutions to better understand this pattern. According to their findings, the advances in both traditional and new treatments for lung cancer are likely responsible for a substantial portion of the recent declines in lung cancer mortality. The fact that these treatments are effective enough to shift national cancer death trends is worth celebrating.8
6. New immunotherapy treatments for lung cancer
Here is an example of some of these recent lung cancer advancements. This year, the FDA approved two new immunotherapies—a single agent Tecentriq® (atezolizumab) and the combination of Opdivo® (nivolumab) plus Yervoy® (ipilimumab)—for patients with metastatic non-small cell lung cancer (NSCLC), offering them access to a chemotherapy-free treatment with the potential to significantly extend their lives.2
There is also good news for small cell lung cancer (SCLC) patients: Imfinzi® (durvalumab) immunotherapy treatment is now approved in combination with chemotherapy medicines etoposide and either carboplatin or cisplatin as first-line treatment for patients with extensive-stage small cell lung cancer (ES-SCLC).2
7. Combination melanoma treatment that can extend progression-free survival
Although melanoma comprises less than 5% of all skin cancers and its incidence has been declining due to increased public awareness of sun protection measures, it still accounts for the vast majority of deaths caused by skin cancer. When caught early, the melanoma tumor may be removed during surgery, but if the melanoma has spread to lymph nodes, treatment may include additional surgery, targeted therapy, radiation, or immunotherapy.9
Notably this year, the combination of immunotherapy treatment Tecentriq® (atezolizumab) and targeted therapies cobimetinib and vemurafenib was approved for the treatment of BRAF V600 mutation-positive advanced melanoma patients, enabling them to live for more than 15 months without disease progression.10
8. Award-winning contributions to cancer care
Researchers, patient advocates, oncology leaders, and public health officials who have worked to transform cancer care around the world get recognized every year. They receive special awards and honors from the leading organizations focused on cancer research and treatment advancement, such as the American Society of Clinical Oncology (ASCO), the European Society for Medical Oncology (ESMO), and the National Cancer Institute (NCI).
Among those recognized this year were:11–14
Robin Zon, MD, FACP, FASCO, president of Michiana Hematology Oncology and recipient of the ASCO Distinguished Achievement Award for promoting cancer care policies

Professor Hans-Joachim E. Schmoll, head of the clinical oncology research division at the University Clinic of Martin Luther University in Halle, Germany, and recipient of the ESMO Award 2020: "Colorectal cancer: A paradigm for a multimodal 'personalized approach'"

Fergus J. Couch, PhD, professor and chair of the Division of Experimental Pathology and Laboratory Medicine at the Mayo Clinic in Rochester and recipient of the NCI Outstanding Investigator Award for addressing clinically relevant issues such as improved application of genetic testing results for risk management of patients and improved selection of breast cancer therapy.

Alabama Department of Public Health's Cancer Division, recipient of the CDC Colorectal Cancer Control Program Award for raising CRC screening in Alabama from about 9% to 22%.
9. Telehealth and telemedicine, here to stay
A diagnosis of any kind of cancer places patients at an increased risk for illness, potentially leading to poorer outcomes. Because of this increase in risk, COVID-19 resulted in many in-person cancer management visits getting cancelled or postponed this year. There must be a balance, though, between exposing these sensitive patients to the virus and obtaining proper treatment. Telehealth and telemedicine could be a part of the answer. While in-person visits are not going away any time soon, remote visits using technology such as Zoom are becoming an integral part of delivering cancer care in a way that's safe and convenient for patients.15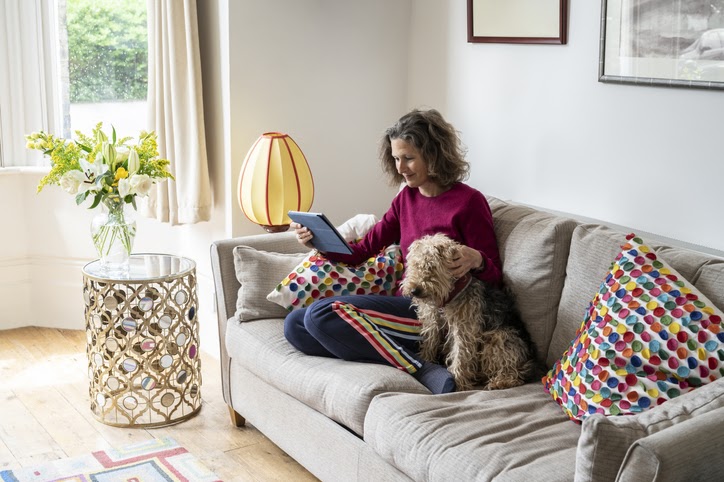 This year, to provide safer access to much-needed cancer monitoring tests during COVID-19, Natera created its GI Cancer Expanded Access Program, which makes Signatera MRD testing remotely available to gastrointestinal (GI) cancer patients who are candidates for reducing chemotherapy or are at risk of delayed surveillance visits. Patients who test MRD-negative with Signatera and are at a significantly reduced risk of relapse may be eligible for treatment de-escalation and fewer scans.16
10. Signatera Medicare coverage for CRC and draft coverage for immunotherapy response monitoring
Palmetto GBA, a Medicare administrative contractor, released final local coverage determination (LCD) for the Signatera residual disease test for stages II–III CRC. This means that all patients with stage II or III colorectal cancer are now covered by Medicare. Other patients can submit for insurance authorization, which is determined on a case-by-case basis backed by Natera billing's commitment to making Signatera as affordable as possible. Reach out to Natera billing for questions regarding coverage at 1-844-384-2996 (8 am-7 pm CT M-F).
Under Medicare coverage in the adjuvant setting (the first six months after tumor-removal surgery), Signatera can be used to aid in the decision to give adjuvant chemotherapy and potentially avoid unnecessary treatment, or to observe patient response. In the surveillance setting (after six months post-surgery), Signatera can be used along with CEA testing to detect recurrence earlier, while a tumor may still be resectable, and to provide more context to elevated CEA levels. Signatera has been validated across multiple cancer types to detect residual disease up to two years earlier than standard diagnostic tools, with virtually no false positives, and to help assess treatment response in conjunction with imaging.16–19
In addition, a draft LCD was issued to provide expanded Signatera coverage for immunotherapy response monitoring, based on a validation study across multiple cancer types. The study showed that, when used in conjunction with imaging, Signatera identified treatment non-responders with 100% accuracy.20
As the global oncology community continues to make remarkable strides in cancer research and personalized medicine, cancer patients and survivors benefit from increased access to life-saving therapies with fewer risks and side effects. And on this hopeful note, we look forward to what 2021 will bring!
Learn more about Signatera personalized cancer monitoring test for early relapse detection across multiple cancer types
References
1Sharpless NE. A new FDA approval furthers the role of genomics in cancer care. National Cancer Institute. July 8, 2020. Accessed December 7, 2020. https://www.cancer.gov/news-events/cancer-currents-blog/2020/fda-pembrolizumab-tmb-approval-genomic-testing
2Hematology/oncology (cancer) approvals & safety notifications. U.S. Food & Drug Administration. December 1, 2020. Accessed December 7, 2020. https://www.fda.gov/drugs/resources-information-approved-drugs/hematologyoncology-cancer-approvals-safety-notifications
3Hennessy M Sr. FDA approvals of immunotherapy keep coming, even at this challenging moment. Cure. July 6, 2020. Accessed December 7, 2020. https://www.curetoday.com/view/fda-approvals-of-immunotherapy-keep-coming-even-at-this-challenging-moment
4U.S. Preventive Services Task Force issues draft recommendation on screening for colorectal cancer. U.S. Preventive Services Task Force. October 27, 2020. Accessed December 7, 2020. https://www.uspreventiveservicestaskforce.org/uspstf/sites/default/files/file/supporting_documents/colorectal-cancer-screening-draft-rs-bulletin.pdf
5Colorectal cancer screening should start five years earlier—at 45—expert panel says. STAT. October 27, 2020. Accessed December 7, 2020. https://www.statnews.com/2020/10/27/colorectal-cancer-screening-should-start-five-years-earlier-at-45-expert-panel-says/
6Stallard J. FDA approval gives hope to some people with advanced colorectal cancer. Memorial Sloan Kettering Cancer Center. April 29, 2020. Accessed December 7, 2020. https://www.mskcc.org/news/fda-approval-gives-hope-some-people-advanced-colorectal
7FDA approves Trodelvy (sacituzumab govitecan-hziy) for triple negative breast cancer. American Cancer Society. April 29, 2020. Accessed December 7, 2020. https://www.cancer.org/latest-news/fda-approves-trodelvy-sacituzumab-govitecan-hziy-for-triple-negative-breast-cancer.html
8Sharpless NE. Lung cancer deaths are declining faster than new cases. Advances in treatment are making the difference. STAT. August 13, 2020. Accessed December 7, 2020. https://www.statnews.com/2020/08/13/lung-cancer-deaths-declining-faster-than-new-cases-due-to-advances-in-treatment/
9How is immunotherapy for melanoma changing the outlook for patients? Cancer Research Institute. Accessed December 7, 2020. https://www.cancerresearch.org/immunotherapy/cancer-types/melanoma
10FDA approves Roche's Tecentriq plus Cotellic and Zelboraf for people with advanced melanoma. Roche. July 31, 2020. Accessed December 7, 2020. https://www.roche.com/media/releases/med-cor-2020-07-31.htm
112020 awards recognize outstanding contributions to cancer care. American Society of Clinical Oncology. April 23, 2020. Accessed December 7, 2020. https://connection.asco.org/magazine/asco-member-news/2020-awards-recognize-outstanding-contributions-cancer-care
12Recognising excellence in oncology. European Society for Medical Oncology. October 12, 2020. Accessed December 7, 2020. https://www.esmo.org/meetings/past-meetings/esmo-virtual-congress-2020/daily-reporter/daily-reporter-news/recognising-excellence-in-oncology-esmo-awards-2020
13NCI Outstanding Investigator Award recipients. National Cancer Institute. Updated October 12, 2020. Accessed December 7, 2020. https://www.cancer.gov/grants-training/grants-funding/funding-opportunities/oia/award-recipients
14Provider reminders. Centers for Disease Control and Prevention. Published March 30, 2020. Accessed December 7, 2020. https://www.cdc.gov/cancer/crccp/success/provider-reminders.htm
15Helwick C. Treating colorectal cancer in the time of COVID-19. American Society of Clinical Oncologists. May 25, 2020. Accessed December 7, 2020. https://ascopost.com/issues/may-25-2020/treating-colorectal-cancer-in-the-time-of-covid-19/
16Reinert T, Henriksen TV, Christensen E, et al. Analysis of plasma cell-free DNA by ultradeep sequencing in patients with stages I to III colorectal cancer. JAMA Oncol. 2019;5(8):1124-1131. doi:10.1001/jamaoncol.2019.0528
17Coombes RC, Page K, Salari R, et al. Personalized detection of circulating tumor DNA antedates breast cancer metastatic recurrence. Clin Cancer Res. 2019;25(14):4255-4263. doi: 10.1158/1078-0432.CCR-18-3663
18Abbosh C, Birkbak NJ, Wilson GA, et al. Phylogenetic ctDNA analysis depicts early-stage lung cancer evolution. Nature. 2017;545(7655):446-451. doi: 10.1038/nature22364
19Christensen E, Birkenkamp-Demtröder K, Sethi H, et al. Early detection of metastatic relapse and monitoring of therapeutic efficacy by ultra-deep sequencing of plasma cell-free DNA in patients with urothelial bladder carcinoma. J Clin Oncol. 2019;37(18):1547-1557. doi: 10.1200/JCO.18.02052
20Bratman SV, Yang SYC, Iafolla MAJ, et al. Personalized circulating tumor DNA analysis as a predictive biomarker in solid tumor patients treated with pembrolizumab. Nature Cancer. 2020;1:873-881. doi: 10.1038/s43018-020-0096-5
References for oncology awards: