Employee Spotlight: Miriam De Leon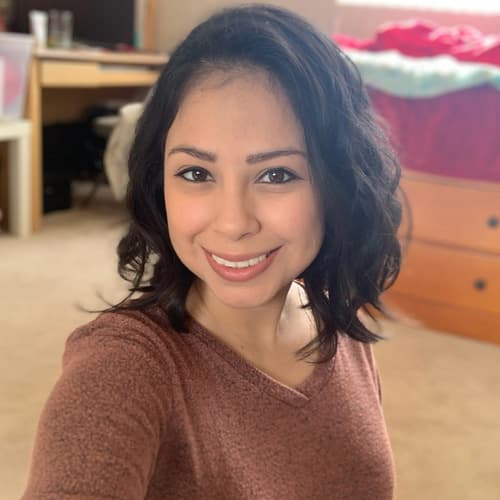 Miriam De Leon Customer Experience Project Manager, Emerging Business
This new series of employee spotlight posts will highlight exceptional talent throughout various departments at Natera. This first post focuses on Miriam De Leon, our partner on the customer experience team that handles the organ transplant and oncology products. Ever wonder who makes sure your emails are answered and your project requests are completed in a timely manner? The customer experience team keeps you in the loop while providing answers to any questions relating to our products, services, or billing.
"We are fortunate to have her working on our team. Miriam is thorough [and] organized and has been invaluable in sharing her knowledge of Natera, its people, and its processes with all of our new CE hires (including me)."
— Lori Drushal, Associate Director of Oncology Support
Tell us a little about yourself and your background.
My name is Miriam De Leon and I was born and raised in Austin, Texas. I obtained my bachelor's degree in biology from the University of Texas at San Antonio.
Why did you choose this field?
I enjoy learning and working with genetics and biology. How these two are combined can be life-changing to individuals and families. I chose project management because, well, I am very Type A and enjoy planning and keeping things organized, so why not do it every day?
What do you like most about this field?
[It] is extremely satisfying knowing that we are making such an impact in people's lives. This is what drives me.
How has the field transformed since you started? Where is it going?
This field has definitely taught me to be not only more sympathetic, but empathetic as well. This field has also taught me to be more patient.
What are the three must-haves (e.g., coffee, notebook, sugar) on your desk during the week?
COFFEE, Nootropics, Chapstick. I should drink more water, haha.
What has surprised you most about working at Natera?
The thing that has surprised me the most is how invested Natera is in their employees, from free testing to the benefits offered. During this current crisis, everyone has been more than understanding and working more closely as a team.
Outside of your work, what do you like to do for fun?
I enjoy hiking and spending time with my three maltipoos and boyfriend. My most favorite thing to do is driving the California 1 (Pacific Coast Highway) from Monterey down to L.A. The scenery is just mesmerizing.