We help patients stay strong between scans
March is Colorectal Cancer Awareness Month
Colorectal cancer is the second leading cause of cancer deaths in the United States.1 We are here to elevate patients, survivors, and caregivers to share their stories to the community and create the awareness needed for people to get screened. This month we are partnering with top advocacy groups to spread awareness by wearing blue for #DressInBlueDay, hosting education events, and talking to our employees about #ColorectalCancer.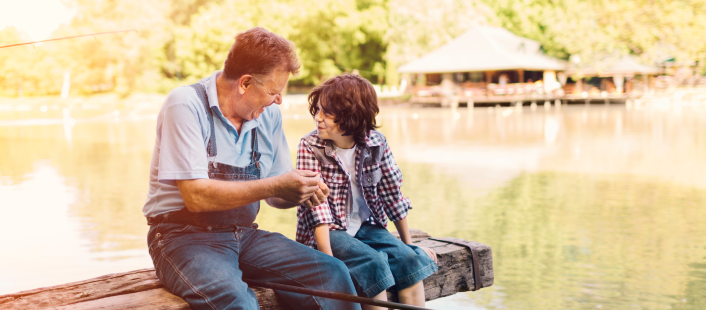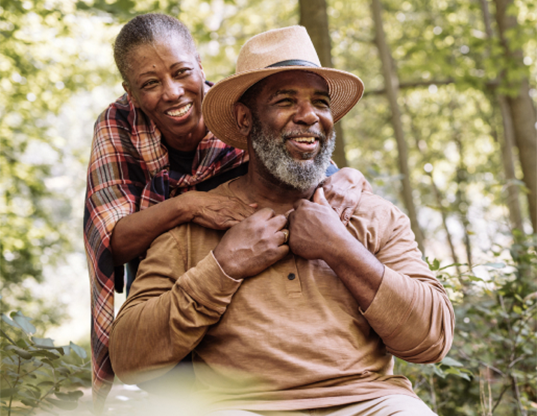 Each person's cancer is as unique as their fingerprint. Signatera is a MRD blood test that is personalized to each patient's set of tumor mutations and can identify earlier than traditional tools if cancer is still present. Knowing this information can help you have a more informed discussion with your doctor regarding your treatment plan.
How Signatera helps patients through their treatment
Living scan to scan can sometimes create anxiety for patients. The question of relapse looms in the back of their mind: Did the treatment work? Is the cancer coming back?
Through shared decision making, patients can work closely with their care team to incorporate Signatera into their treatment plan to provide additional information for confident decision making.
Listen to Brooks Bell tell her story of how she achieved peace of mind between scans using Signatera.
Watch Beth discuss how she worked with her doctor to use Signatera to determine the appropriate treatment plan.
Listen to Casey's story about how she appreciated Signatera's result to help her work quickly with her doctor to determine next steps.
Signatera can be utilized for people diagnosed with CRC
Current monitoring techniques are not always sensitive enough to detect relapse where curative intent is still possible. MRD is especially important in this setting when scans are indeterminate and standard of care monitoring tests aren't providing clear results.
Signatera, a personalized-tumor informed ctDNA assay is used to detect MRD for those who need additional information. From a simple blood draw, cancer recurrence can be detected up to 9 months sooner than imaging.2 This can be a game changer to patients when determining next steps after surgical resection or curative intent treatment.3
Opportunity to engage with experts
March 16, 2022
7pm ET / 4pm PT
John Strickler, MD, Medical Oncologist, Duke Cancer Center
Charles Weaver, MD, Omni Health
Is my treatment working? Using ctDNA to optimize cancer management
Just in time for CRC Awareness month, participate in this event that will discuss advancements in diagnostic testing that are making it possible to detect cancer recurrence earlier and monitor treatment response better. If you are a clinician, patient or caregiver and are curious about improvements in cancer management, then you won't want to miss this short, information-rich webinar with live Q&A addressing how the latest technology is empowering patients and clinicians to make more informed shared decisions along the continuum of care.
What is a circulating tumor DNA test and how is it used to manage cancer?
How a tumor informed approach may provide additional insight to inform treatment decisions
Predicting relapse and identifying patients who may benefit from chemotherapy
Submit your pressing questions to be answered live by experts.
Signatera is helping patients stay strong between scans
Contact us to receive more information about Signatera and how it can be utilized in clinical practice.
References
1Know the Facts, Colorectal Cancer (February 2022). Colorectal Cancer Coalition: https://www.ccalliance.org/colorectal-cancer-information/facts-and-statistics
2Reinert T, Henriksen TV, Christensen E, et al. Analysis of plasma cell-free DNA by ultradeep sequencing in patients with stages I to III colorectal cancer [published online ahead of print May 9, 2019]. JAMA Oncol. 2019. doi:10.1001/jamaoncol.2019.0528.
3Sinicrope FA, Foster NR, Thibodeau SN, et al. DNA Mismatch Repair Status and Colon Cancer Recurrence and Survival in Clinical Trials of 5-Fluorouracil-Based Adjuvant Therapy. J Natl Cancer Inst. 2011;103(11):863–875