Esophageal Cancer: A Closer Look at Its Risk Factors, Types, and Treatment Options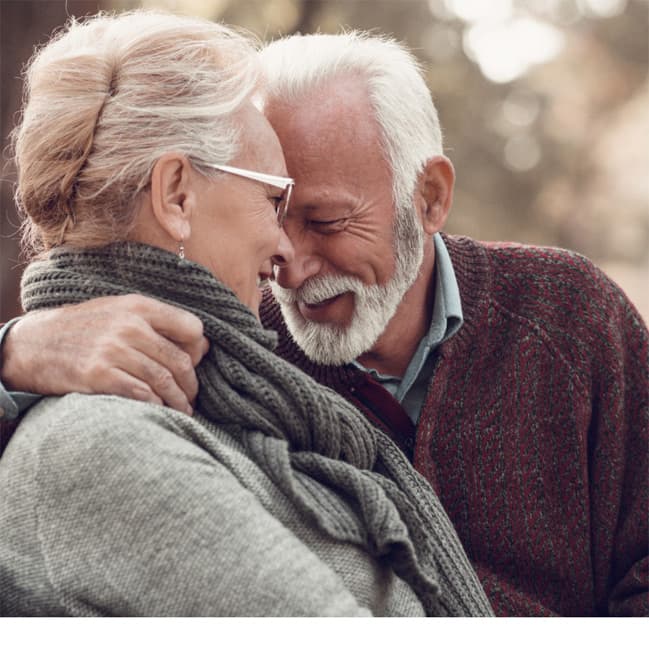 Did you know that April is Esophageal Cancer Awareness Month? About 18,000 Americans will be diagnosed with esophageal cancer in 2020 alone. The risk of developing it is higher in men than women. Approximately one in 132 men and about one in 455 women will develop it in their lifetime.1
Esophageal cancer is the sixth most common cancer diagnosed in the U.S.2, making up about 1% of total cancers. Roughly 16,000 people will die from esophageal cancer in 2020 alone.3
Risk Factors for Esophageal Cancer
This type of cancer is found in the esophagus, the hollow tube that connects the stomach and throat. It usually starts in the cells that line the inside of the esophagus.
While its cause is not known, it's suspected that chronic irritation of the esophagus may increase the risk of developing esophageal cancer. Some known risk factors include age and tobacco use.
Treating Esophageal Cancer
Treatment for esophageal cancer usually depends on the cancer's current stage. Treatment options for a stage 0 tumor, for example, may include endoscopic treatments or esophagectomy, or removal of the affected area of the esophagus. Stage 1 cancer may be treated with esophagectomy and chemotherapy and radiation post-surgery, if necessary.
Stage 2 and stage 3 cancers are often treated with chemoradiation, followed by surgery. In other cases, the patient may have surgery first, followed by chemoradiation.4 Regardless of treatment, close follow-up is important to make sure that there is no cancer remaining.
Using SignateraTM for Early Detection of Cancer Recurrence: Case Report in Esophageal Cancer
Signatera, a tumor-informed assay that detects circulating tumor DNA (ctDNA), can assess molecular residual disease (MRD) and be used for recurrence monitoring for patients who have had cancer. Using it after surgery for a patient with stage 2 or stage 3 cancer can help evaluate risk for recurrence. Signatera can also be used along with carcinoembryonic antigen (CEA) to detect cancer recurrence earlier while it may still be able to be removed surgically.
A recent case study published in JCO Precision Oncology demonstrated how Signatera can predict recurrence faster and more accurately than CEA levels. The Case followed the progress of a 72-year-old man, initially diagnosed with non-metastatic, esophageal adenocarcinoma ,who developed a liver recurrence and later a second local recurrence in the liver.5
A year and a half after resection of the primary tumor, recurrence in the liver was detected and treated with chemotherapy followed by radiofrequency ablation (RFA) of the lesion. After RFA, serial Signatera testing showed rising ctDNA levels; 174 days before CEA levels began to rise and 350 days before a local recurrence was confirmed on imaging. After metastasectomy, or surgical removal of the metastasis, surveillance imaging showed no evidence of recurrence and ctDNA became negative. CEA levels were abnormal, however difficult to interpret due to comorbidities. Currently, with over 11 months following metastasectomy, the patient remains in remission.
This case study demonstrates the potential utility of Signatera as a confirmatory, adjunctive surveillance tool for indeterminate imaging or confounding CEA results.
Read more about the article
here
.
For questions about Natera billing for Signatera testing, please call the Natera billing phone number at 1-844-384-2996 (8 am-7 pm CT M-F). You can also reference our Signatera billing guide.
The test described has been developed and its performance characteristics determined by the CLIA-certified laboratory performing the test. The test has not been cleared or approved by the US Food and Drug Administration (FDA). Although FDA has generally not enforced the premarket review and other FDA legal requirements for laboratory-developed tests in the US, certification of the laboratory is required under CLIA to ensure the quality and validity of the tests. CAP accredited, ISO 13485 certified, and CLIA certified © 2020 Natera, Inc. All Rights Reserved.
References
1American Cancer Society. Key Statistics for Esophageal Cancer. https://www.cancer.org/cancer/esophagus-cancer/about/key-statistics.html Revised January 8, 2020. Accessed April 14, 2020.
2Mayo Clinic. Esophageal Cancer. https://www.mayoclinic.org/diseases-conditions/esophageal-cancer/symptoms-causes/syc-20356084. April 4, 2020. Accessed April 14, 2020.
3American Cancer Society. Key Statistics for Esophageal Cancer. https://www.cancer.org/cancer/esophagus-cancer/about/key-statistics.html Revised January 8, 2020. Accessed April 14, 2020.
4American Cancer Society. Treating Esophageal Cancer by Stage. https://www.cancer.org/cancer/esophagus-cancer/treating/by-stage.html Revised July 31, 2019. Accessed April 14, 2020.
5Einstein D, Liang N, et al. Assessment of Molecular Remission in Oligometastatic Esophageal Cancer With a Personalized Circulating Tumor DNA Assay. JCO Precision Oncology. 2020 4: 239-243. Published online March 27, 2020. DOI: 10.1200/PO.19.00339.