2020 ASCO recap: new format, new insights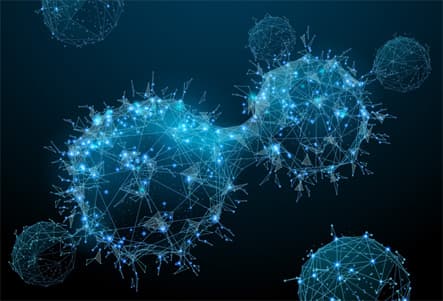 Every year, the American Society of Clinical Oncology (ASCO) hosts a conference in Chicago, Ill, to review the latest in clinical cancer research. This year, due to COVID-19, the #ASCO20 Virtual Scientific Program was broadcast May 29–31, 2020, to a record-breaking audience of more than 42,700 attendees from 130 countries.
During the event, attendees learned about the latest clinical cancer advances in every area of cancer research, viewing more than 5,200 abstracts and more than a hundred broadcast and on-demand sessions. Those sessions included poster and oral presentations, clinical cancer symposia, opening and plenary sessions, and cancer-specific highlight sessions. As of June 4, 2020, the content of the conference has been viewed more than 2.5 million times.
"Although the pandemic prevented us from gathering in Chicago, it didn't stop us from fulfilling our mission of sharing knowledge to accelerate progress for millions of people worldwide living with cancer," said Howard A. "Skip" Burris III, MD, FACP, FASCO, president of ASCO at the time of the annual meeting and now serving as the society's board chair. "It was inspiring to see the oncology community truly united and engaged to help our patients during this pandemic and beyond."
The event's attendance speaks to the success of the virtual format. It included:
Nearly 2,600 faculty and speakers
40,000 oncology professionals
Almost 500 patient advocates
More than 200 health care companies as exhibitors
More than 450 members of the media
Participants networked with their peers via chat and one-on-one video calls. They also used social media to connect—the official meeting hashtag, #ASCO20, was used in more than 45,000 tweets from more than 8,800 Twitter users. The event produced more than three-quarters of a billion engagements on social media, including likes, shares, and comments.
Included among the 5,200-plus abstracts were the following four studies that examined the use of ctDNA testing for different applications:
Tumor-informed assessment of molecular residual disease and its incorporation into practice for patients with early and advanced stage colorectal cancer (CRC-MRD Consortia). Study authors (Pashtoon M. Kasi, et al) examined the use of SignateraTM to assess molecular residual disease (MRD) in 535 patients with early-stage or advanced colorectal cancer. The study found that circulating tumor DNA (ctDNA) levels tend to increase with the disease stage and that in patients with radiologically measurable active metastatic disease, the ctDNA detection rate was 100%. On the other hand, patients with advanced or metastatic disease, who had partial response to treatment or no evidence of disease (NED), showed 60% or 33% of ctDNA-positivity, respectively. This study was the first large-scale, real-world analysis that reported on the results from a clinically validated MRD assay.
Characterization of clonal hematopoiesis of indeterminate potential mutations from germline whole-exome sequencing data. The authors (Hsin-Ta Wu, et al) measured clonal hematopoiesis of indeterminate potential (CHIP), an age-related phenomenon where somatic mutations accumulate in blood or bone marrow cells. CHIP is a source of biological noise that can cause false positives in ctDNA analysis and exists in up to 20% of individuals over the age of 70. The presence of CHIP has been linked to an increased risk of hematologic cancers and cardiovascular disease. Researchers used Signatera to measure CHIP mutations in 1,104 people who had been diagnosed with cancer. CHIP mutations were not observed in patients younger than 20 years, but they increased in prevalence with every decade of life thereafter, from 10% in the 20–29 age group to 25% for those older than 60 years. While the incidence of CHIP may be correlated with age, the frequency might also be impacted by other factors such as cytotoxic chemo- or radiotherapy.
Circulating tumor DNA to detect minimal residual disease, response to adjuvant therapy and to identify patients at high risk of recurrence in patients with stage I–III CRC. Researchers (Noelia Tarazona, et al) measured ctDNA in 193 people diagnosed with resected stage I–III colorectal cancer. All patients had their tumors resected and more than half had received adjuvant chemotherapy. The study evaluated the relationship between ctDNA status before and after surgery and found that 9.2% of patients were MRD-positive post-surgery, of which 78.5% relapsed. In those who tested MRD-negative, 10.1% relapsed. Ultimately, the study concluded that post-operative ctDNA status was a more significant predictor of disease-free survival than all other risk factors combined, which could help identify patients with a high risk of recurrence.
Longitudinal and personalized detection of circulating tumor DNA (ctDNA) for monitoring efficacy of atezolizumab plus bevacizumab in patients with unresectable hepatocellular carcinoma (HCC). In this study, the authors (Chih-Hung Hsu, et al) evaluated the use of ctDNA in monitoring the treatment response to atezolizumab and bevacizumab in patients with unresectable hepatocellular carcinoma not previously treated with systemic therapy. They concluded that Signatera was able to effectively detect ctDNA and that ctDNA may be a predictive biomarker for people being treated with atezolizumab and bevacizumab. Additionally, ctDNA could be a potential index for monitoring other treatment responses and disease progression.
Despite COVID-19, this year's ASCO Virtual Scientific Program attracted a record number of attendees who learned about the latest in cancer research and connected with their peers, promising even greater breakthroughs in the future. For more information about the 2020 ASCO Virtual Scientific Program, visit the website
here
.
The test described has been developed and its performance characteristics determined by the CLIA-certified laboratory performing the test. The test has not been cleared or approved by the US Food and Drug Administration (FDA). Although FDA is exercising enforcement discretion of premarket review and other FDA legal requirements for laboratory-developed tests in the US, certification of the laboratory is required under CLIA to ensure the quality and validity of the tests. CAP accredited, ISO 13485 certified, and CLIA certified. © 2020 Natera, Inc. All Rights Reserved.