Interview With Michell Baker, Director of Partnership Development for The Patient Advocacy Organization Fight CRC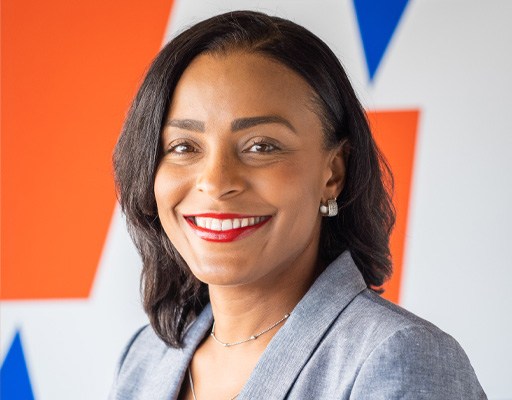 Michell Baker is the director of philanthropy efforts at Fight Colorectal Cancer (Fight CRC). She coordinates and builds relationships with individuals and organizations to further Fight CRC's mission.
Michell initially joined Fight CRC as a volunteer advocate after she lost her dad to colon cancer in June 2008. She attended her first Call-on Congress event with Fight CRC in March 2009. After the event, she realized that more colon and rectal cancer awareness was needed, so she and her family founded their own nonprofit organization, Steve Baker Colon Cancer Alliance (SBCCA, now dissolved), to focus on awareness and prevention of colorectal cancer (CRC) in Oregon—particularly in the Black community.
With Michell's leadership as executive director, working with community partners and co-chairing Oregon's Center for Disease CRC Screening Program, Oregon saw a 10 percent increase in CRC screening rates over the course of three years.
Michell has attended every Call-on Congress since 2009, served on the Grassroots Action Committee (GAC), and represented Fight CRC at several meetings and advocacy events across the country, including opening remarks at the NASDAQ bell ringing on March 1, 2020, kicking off Colorectal Cancer Awareness Month.
Michell currently resides in Orange, Calif.
Tell us a little more about you and your background.
Born in Compton, Calif., and moved to Portland, Ore., when I was one, leaving our entire extended family behind. I am the youngest of four girls and my dad has always been super proud of being a "girl dad"! After high school, I immediately went into healthcare marketing for home healthcare and hospice, and at the age of 24, I decided to head back to California, living in beautiful San Diego, Calif., for four years, from 2004 to 2008. I've volunteered with several nonprofits over the years, from American Heart Association to Project Angel Food, and truly believe that "the purpose of life is to contribute in some way to make things better" (Robert F. Kennedy).
Why did you decide to work for Fight CRC?
When I became a volunteer advocate for Fight CRC, I was sad and honestly angry with the world because my dad died from a disease that is 90% preventable with proper screening. Fight CRC helped me find my voice and the importance and power behind my family's story. I believed in their mission from day one and I knew Fight CRC would make an everlasting impact on colorectal cancer. So, when the opportunity came my way to actually work my passion every day, I jumped at the opportunity.
What resources does Fight CRC provide to members and the community?
Fight CRC Resource Library provides free access to a range of resources and materials to help patients, family members, caregivers, and everyone affected by CRC.
What are some of the ways allies and supporters can get involved in the CRC community?
Become an advocate, share your story—IT'S POWERFUL and WILL SAVE LIVES! Participate in a Fight CRC event! Click here to find additional ways to get involved!
Outside of Fight CRC, what do you like to do for fun?
I love spending time with my nieces and nephews (they keep me young and hip), cooking, and spending time at the beach in the summer!