ESMO 2020 recap: cutting-edge cancer research in the COVID-19 era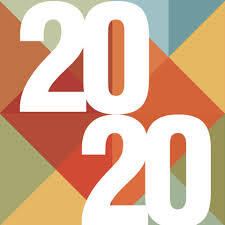 ESMO Virtual Congress 2020 recap: cutting-edge cancer research in the COVID-19 era
Held virtually for the first time this year, the European Society for Medical Oncology (ESMO) annual congress hosted an international audience of tens of thousands of oncology experts focused on improving integrated cancer care in the COVID-19 era. The #ESMO20 program, with the tagline "Bringing innovation to cancer patients," was split into a Science weekend held September 19–21 and an Education weekend coming up on October 16–18.
Kicking off this year's innovative agenda, high-caliber keynote lectures by Dr. Anthony Fauci, director of the National Institute of Allergy and Infectious Disease at the National Institutes of Health, and Professor Antoni Ribas of the Jonsson Comprehensive Cancer Center at the University of California, Los Angeles, addressed two of today's hottest topics: public health and scientific challenges brought by the COVID-19 pandemic, and the use of T cells to induce cancer regression.
Overall, the Science weekend attendees viewed more than 2,100 abstracts and more than one hundred broadcast and on-demand sessions on the latest advances in oncology research. In addition, a dedicated COVID-19 and cancer research track covered new data on the prognosis of infected cancer patients and the consequences of the pandemic on the delivery of quality care.
ctDNA testing data presented at ESMO 2020
Four studies on the use of ctDNA testing in patients with colorectal cancer (CRC) and esophageal adenocarcinoma were presented as abstracts during the congress. This included a trial-in-progress study currently recruiting CRC patients across the US.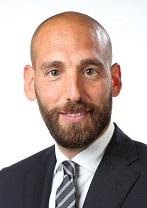 Study authors Loupakis et al. examined how well molecular residual disease (MRD) testing using Signatera™ personalized, tumor-informed ctDNA assay can predict clinical outcomes for CRC patients after surgical resection of metastases. The study showed that 86.5% of patients who tested MRD-positive (i.e., had traces of remaining cancer cells after surgery) eventually relapsed. MRD-positive status was also associated with an inferior overall survival. Ultimately, the study concluded that personalized ctDNA-based MRD status is the most significant biomarker for prognosis in patients with oligometastatic CRC. This biomarker may help guide adjuvant treatment decisions in the oligometastatic setting and inform future trial design.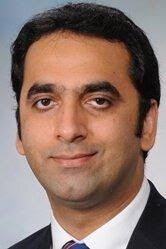 This prospective, multicenter clinical study, presented by Pashtoon M. Kasi, MD, MS, is intended to examine the impact of Signatera's personalized ctDNA assay on adjuvant treatment decisions and to determine the rates of CRC recurrence while asymptomatic. It will enroll 1,000 patients at more than 50 US sites; enrollees will be followed and their blood periodically collected for up to two years. This will be the first real-world study of MRD testing and will provide one of the largest prospective datasets in patients with stage II and III CRC. Early detection of MRD using a personalized, tumor-informed ctDNA assay provides a unique opportunity to identify optimal treatment options for patients, which can, in turn, result in improved survival and quality of life in CRC survivors. Learn more about BESPOKE CRC.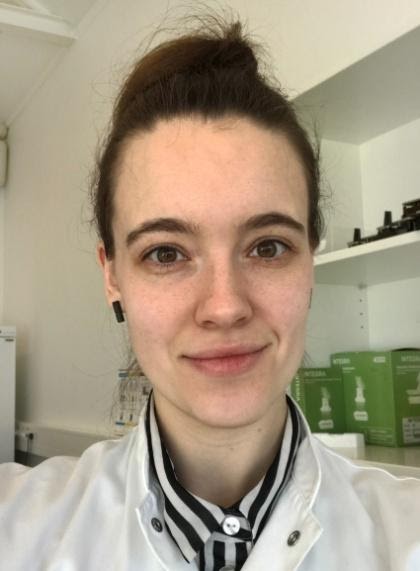 In this study of 196 patients diagnosed with stage I–III CRC, authors Henriksen et al. evaluated the effectiveness of ctDNA in identifying minimal residual disease (MRD) and monitoring recurrence. Using Signatera to track ctDNA, researchers found that 9% of patients were MRD-positive post-surgery, of which 78% relapsed. They concluded that long-term ctDNA status was the only significant predictor of CRC relapse and poor clinical outcomes. In addition, ctDNA analysis detected MRD up to 16.6 months before imaging tools. This study showed that postoperative MRD status and long-term monitoring of ctDNA can be used to detect patients with a high risk of recurrence, which may guide treatment decisions.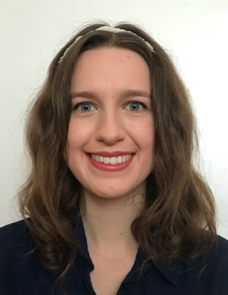 Researchers Ococks et al. studied a tumor-informed ctDNA testing approach for post-treatment MRD detection and prognosis in esophageal adenocarcinoma (EAC) patients. While over half of EAC patients relapse after treatment, the current risk prediction tools are limited, especially when it comes to the MRD setting. Additionally, EAC is known to release less ctDNA into the bloodstream than other tumors. During the study, the Signatera personalized, tumor-informed ctDNA assay detected recurrence in this low-shedding cancer type with a sensitivity and specificity of 100% and a median lead time of 196 days. This is a vast improvement over tumor-naive ctDNA assays, which showed
View these presentations and learn more about Signatera's personalized, tumor-informed assay for MRD and cancer recurrence detection
The ESMO Virtual Congress 2020 Science weekend provided the first look at the latest ground-breaking cancer research that can fundamentally shift cancer care worldwide. Despite the limitations brought about by COVID-19, attendees from across the globe collaborated using the new virtual event technology and connected on social media platforms. During the week of the event, the official meeting hashtag #ESMO20 was used in 28,000 tweets by more than 5,600 Twitter users.
Here is how Solange Peters, MD-PhD, president of ESMO and Congress 2020, summed it up: "Virtual events have demonstrated the potential for a more democratic conference world, expanding the dissemination of information to a much wider community of stakeholders. It can be sad not to be all in the same place, face to face, but I firmly believe that we, researchers, clinicians, patient advocates, from every place in the world can work together, irrespective of geographical distances, because we want the best for our patients." For more information about the ESMO Virtual Congress 2020 Science weekend, visit the website here.
The test described has been developed and its performance characteristics determined by the CLIA-certified laboratory performing the test. The test has not been cleared or approved by the US Food and Drug Administration (FDA). Although FDA is exercising enforcement discretion of premarket review and other regulations for laboratory-developed tests in the US, certification of the laboratory is required under CLIA to ensure the quality and validity of the tests. CAP accredited, ISO 13485 certified, and CLIA certified. © 2020 Natera, Inc. All Rights Reserved.