Groundbreaking new dd-cfDNA results from the Trifecta Study
The publication demonstrates that a test using a two-threshold algorithm – based on donor fraction and estimated amount of donor-derived cfDNA – can significantly improve the identification of active rejection, compared to either variable alone.
The Trifecta study represents the largest multisite, prospective, fully biopsy-matched cohort with dd-cfDNA analysis for kidney transplant recipients conducted to date, involving:
25 international and US sites
367 biopsy-matched samples from adult kidney transplant recipients
125 histology-confirmed rejections in an indication biopsy cohort
Get in touch with our team to walk through the results of the study.
Watch Dr. Halloran present the findings from the Trifecta Study
Review latest data and case studies on how donor-derived cell-free DNA offers deeper insights when caring for kidney and simultaneous pancreas-kidney recipients – as a single test.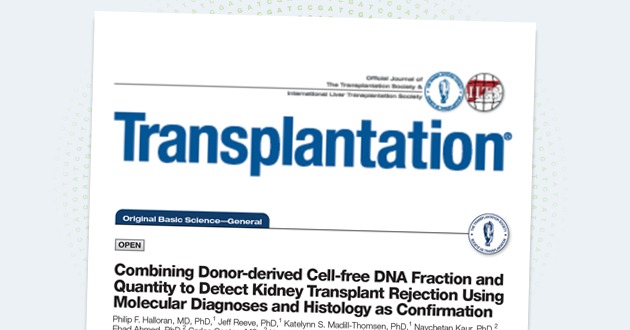 The Trifecta Study published in
Transplantation
Read the publication, "Combining donor-derived cell-free DNA fraction and quantity to detect kidney transplant rejection using molecular diagnoses and histology as confirmation."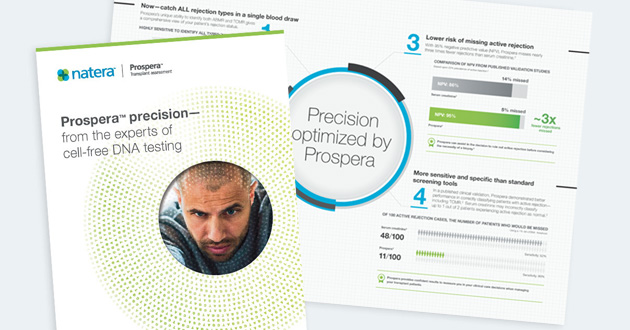 The Prospera Kidney Transplant Assessment
Read the brochure to learn about the power and clinical impact of cell-free DNA for kidney transplant patients. Prospera's two-threshold algorithm increases sensitivity for an improved test.
Get in Touch
Fill out the form and we'll be in touch to schedule time to review the new results from the Trifecta Study.