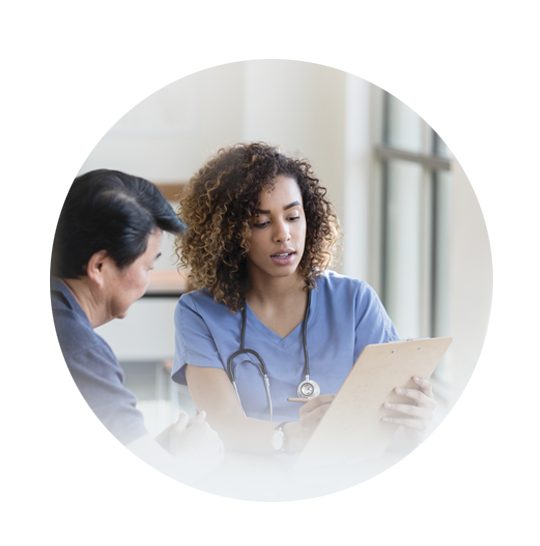 Know cancer's next move
Signatera is the first and most widely validated tumor-informed assay, specifically designed for molecular residual disease (MRD) monitoring. Learn more about our evolving body of data that was presented at the 2022 ASCO Gastrointestinal Cancers Symposium on January 20-22, 2022.
Contact us for deeper insight into Signatera's personalized, tumor-informed approach.
We presented two oral presentations to further demonstrate the utility of Signatera in pancreatic and colorectal cancer
Circulating tumor DNA dynamics is associated with clinical outcomes in the adjuvant setting in colorectal cancer patients from an observational GALAXY study in CIRCULATE-Japan
Learn what was discovered in our preliminary readout of Circulate Japan, the largest MRD study to date in colorectal cancer.

Dr. Masahito Kotaka, MD, PhD
Association of personalized and tumor-informed ctDNA with patient survival outcomes in pancreatic adenocarcinoma
Join us as we explore the relapse free survival (RFS) in a real-world case study series of 93 patients with pancreatic adenocarcinoma.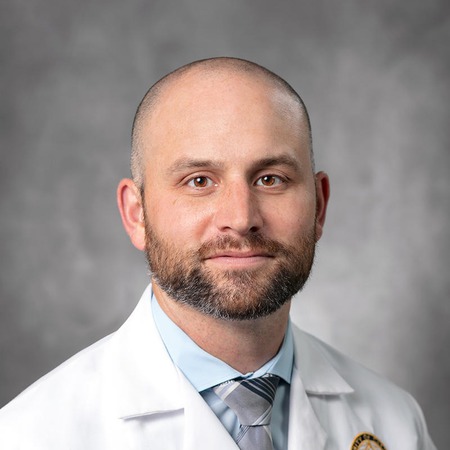 Dr. Gregory Botta, MD, PhD
Learn about additional validation data underscoring the utility of Signatera in GI Cancers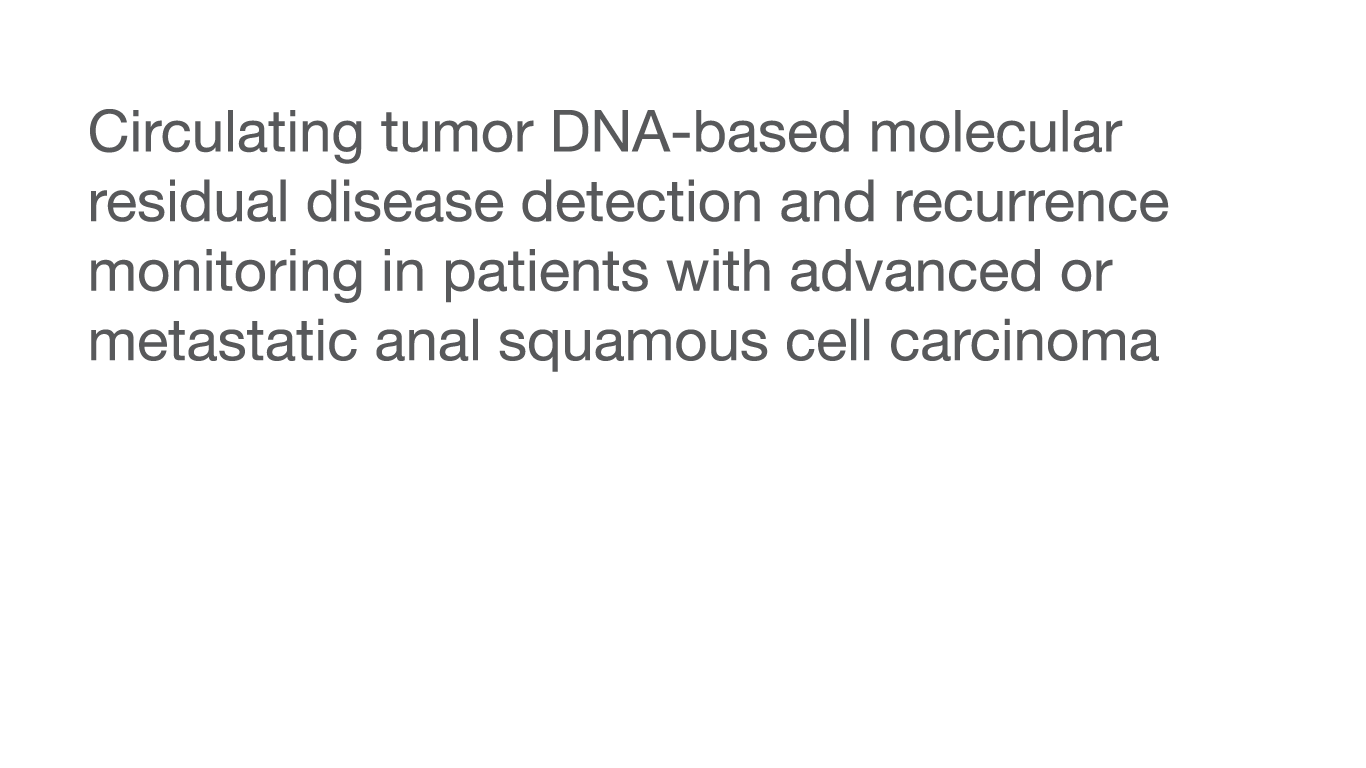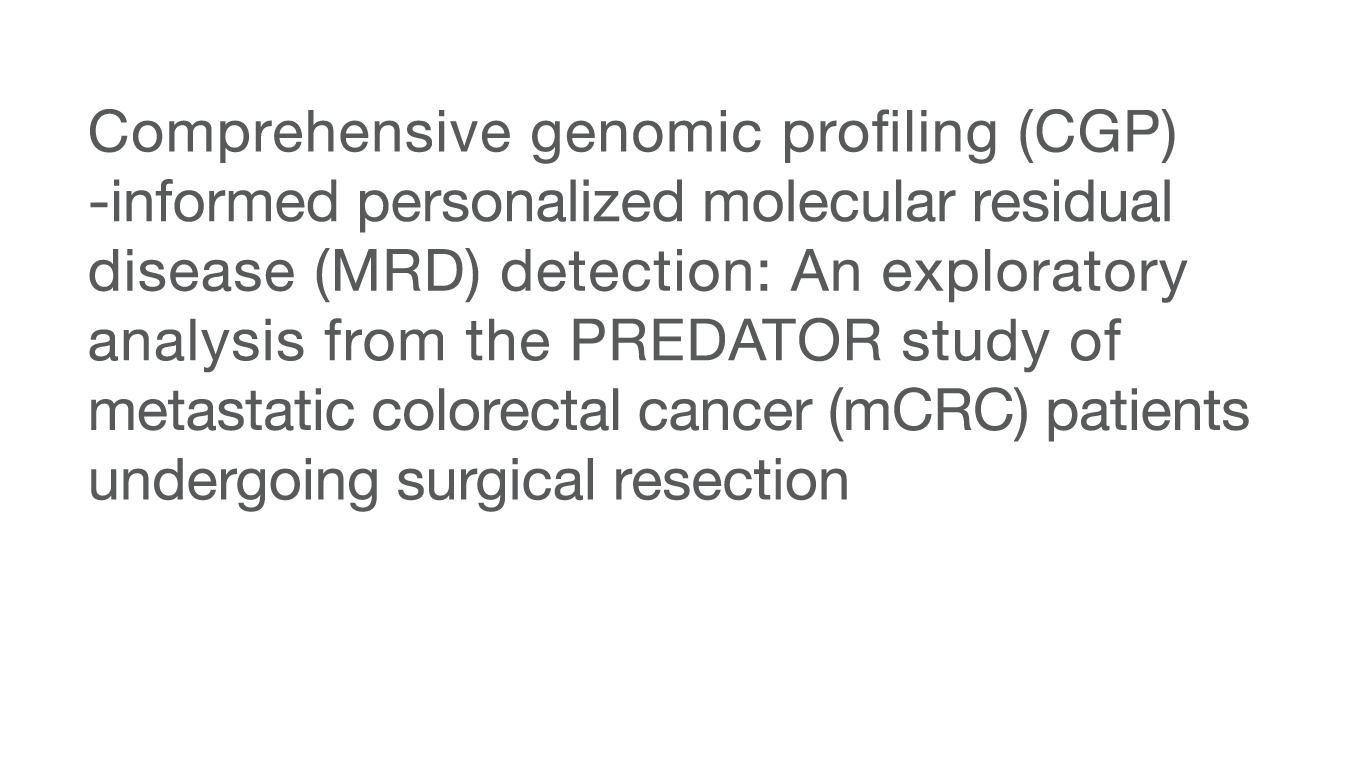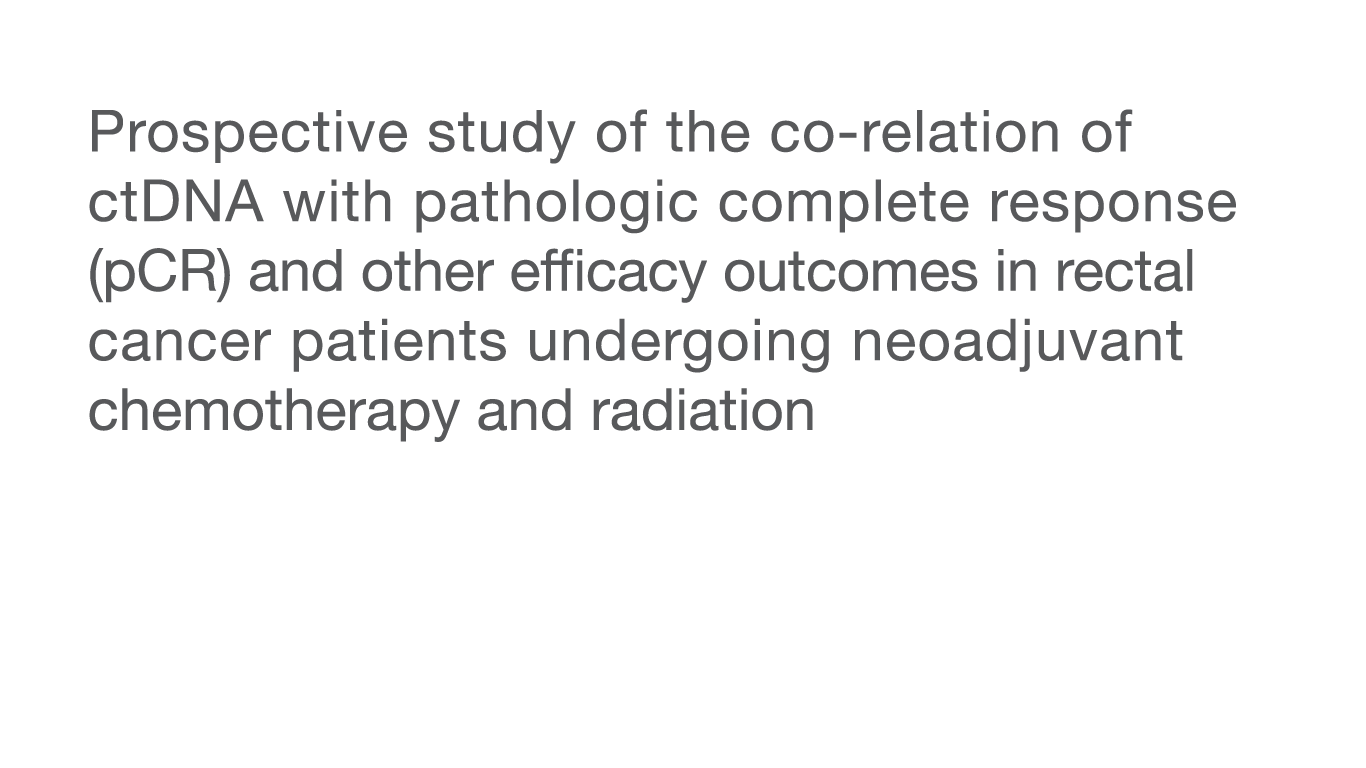 Increasing levels of ctDNA is strongly associated with poorer patient outcomes
As we have seen in the literature, stage III CRC patients who do not clear their ctDNA after curative intent treatment are likely destined to relapse. These ctDNA positive patients can be further stratified by the rate at which their ctDNA is accelerating. This deeper insight may one day help us determine which patients require urgent intervention to ensure the most favorable outcome.
Industry Expert Theater: Using ctDNA to guide the management of GI cancers
See how a personalized approach to molecular residual disease (MRD) assessment may be used to address the challenges many physicians face when managing their GI cancer patients.
View our latest webinar which takes a closer look at the provocative new data surrounding ctDNA
Our roundtable discussion included insights into common clinical challenges physicians face when managing their patients including:
Are clinicopathological features enough to prognosticate recurrence?
How can we use ctDNA to catch relapse earlier and potentially improve patient outcomes?
What does the recent data tell us about integrating MRD assays into clinical practice?
PDF Downloads
Signatera in CRC
Brochure
Signatera Patient Brochure
Brochure
How to Order Signatera
Manual
PDF Downloads
Bespoke CRC Study Brochure
Manual
Signatera Overview in CRC
Study
Signatera in Advanced CRC
Study
Hear the amazing journey of one stage III colorectal cancer patient and how Dr. Kasi used Signatera to inform next steps
Is Signatera right for you?
We're here to help you find out