Big advances in
kidney care come
at a
molecular
level.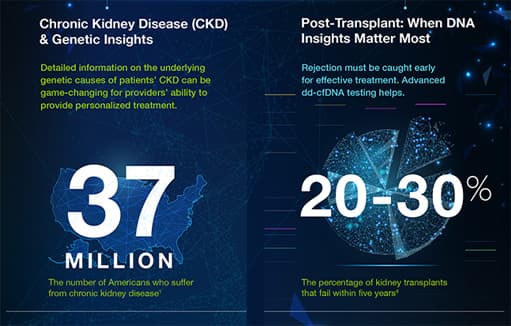 Why Thorough Testing Matters
Customized care can improve health

outcomes — but it requires deeper insights. That's where Natera comes in. With Natera's precise DNA analysis, you can effectively manage and provide the best available care to all your kidney patients.LEARN MORE
Get the full picture with molecular-level insights.
From early findings through post-renal transplant, Natera has you covered with more accurate results and better post-transplant care.
Seeking the full picture?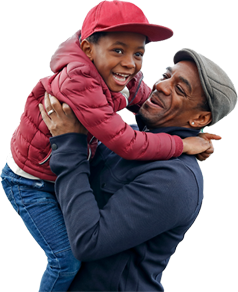 Introducing a new tool for the
diagnosis of chronic kidney disease.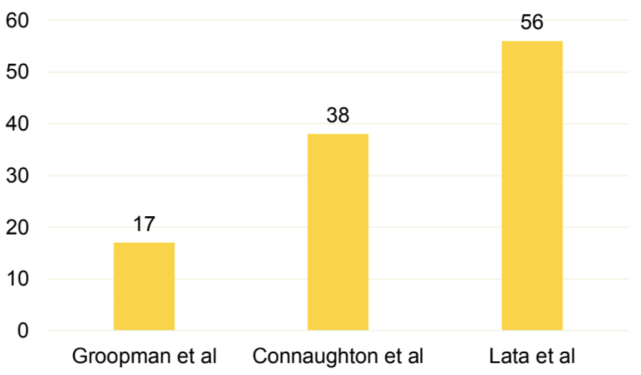 Integrate DNA technology

for better patient care.
Up to

36%

of all adult-onset cases have

an undiagnosed cause.1
Testing at the molecular level offers deeper insights. See a recent publication highlighting 6 key elements necessary for incorporating genetic testing into your clinical practice.
VIEW THE STUDY
See more. Know more.

With Renasight.
Leverage next-gen sequencing on

380+

genes linked to CKD.
Molecular testing offers thorough data, which allows for more individualized patient care.
DOWNLOAD BROCHURE
Renasight provides valuable
information for patient management.2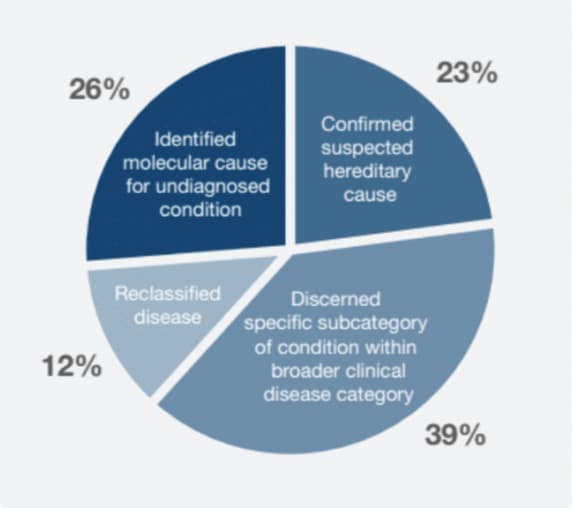 Want more precise

post-transplant assessments?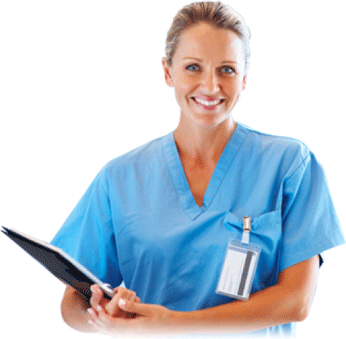 dd-cfDNA test was confirmed to be
more reliable than serum creatinine.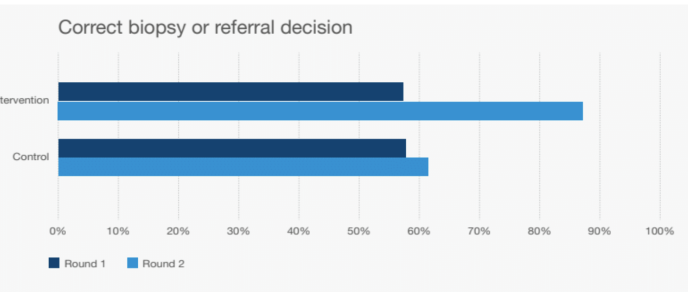 A comprehensive view of your patient's rejection status.
Providers could improve their

post-transplant rejection assessments by more than

50%

.3
In a recently published clinical validation study, donor-derived cell-free DNA was more reliable than serum creatinine in identifying all types of rejection.
VIEW THE STUDY
Prospera offers innovative solutions for post-transplant rejection assessment.
With a

95%

negative predictive value, Prospera misses ~3x fewer rejections than serum creatinine.4
Prospera's proprietary dd-cfDNA technology offers early warning signs of transplant rejection and reduces the likelihood of renal failure with a non-invasive single blood draw.3
DOWNLOAD BROCHURE
Prospera assesses all types of kidney
transplant rejection with great precision.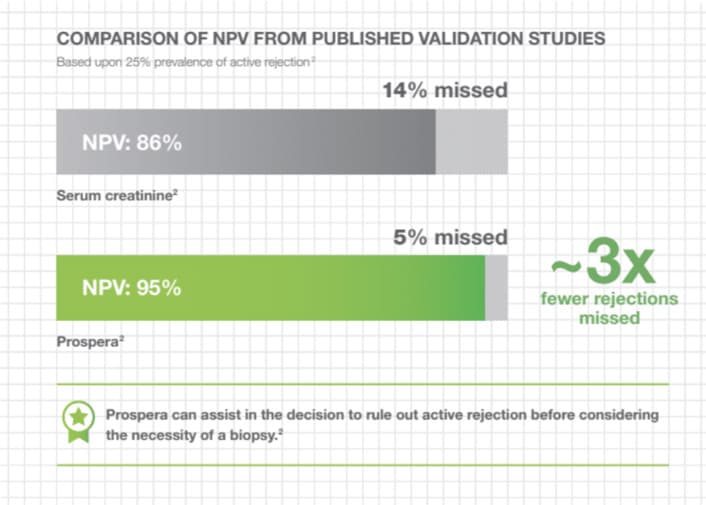 Continuity. Connection.
Convenience. Cutting-edge.
See how Natera's ProReach program can help you stay closely connected to your post-transplant patients with our nationwide mobile phlebotomy network that offers routine labs in addition to Prospera.
"
Genetic testing can guide us to help improve patient care and outcomes. I encourage you to utilize the Renasight test for your patients, I have been surprised and interested in the results I've been seeing."
RenasightTM
Kidney gene panel

Majd A. Isreb, MD, Nephrologist,
PeaceHealth Medical Group
"
Having the Prospera test and its reliability makes me more confident that when I'm taking care of the patient, I'm making better decisions."
ProsperaTM
Transplant assessment
"
ProReach allows for patients to get their Prospera test and their complete transplant profile at the same time—including their drug levels, serum creatinine, and other routine tests."
ProReachTM

Wayne Kotzker MD, Nephrologist,
Florida Kidney Physicians
1. Connaughton D and Hildebrant F. Nephrol Dial Transplant (2019) 1 8.
2. Groopman EE, Marasa M, Cameron-Christie S, et al. Diagnostic utility of exome sequencing for kidney disease. NEJM. 2018;doi:10.1056.
3. Peabody, et al. Randomized clinical utility trial of a novel donor-derived cfDNA test to detect rejection in CPV-simulated renal post-transplant patients. International Urology and Nephrology. 2020;
doi.org/10.1007/s11255-020-02491-1.
4. Sigdel TK, Archila FA, Constantin T, et al. Optimizing detection of kidney transplant injury by assessment of donor-derived cell-free DNA via massively multiplex PCR. J Clin Med. 2019;8(1):19.
The tests described have been developed and their performance characteristics determined by the CLIA-certified laboratory performing the test. The tests have not been cleared or approved by the US Food and Drug Administration (FDA). Although FDA is exercising enforcement discretion of premarket review and other regulations for laboratory-developed tests in the US, certification of the laboratory is required under CLIA to ensure the quality and validity of the tests. CAP accredited, ISO 13485 certified, and CLIA certified. © 2020 Natera, Inc. All Rights Reserved.

RenasightTM
Kidney gene panel
ProsperaTM
Transplant assessment
In the Prospera early access program, Natera has received tests from 45% of the top 50 and 37% of the top 100 transplant centers by volume
Second line
Natera May 4, 2020 Press Release