Now quantify the risk
Run a cfDNA background check every time
Prospera™ Precision
Prospera Transplant Assessment with Quantification
Natera legacy & cell-free DNA
Natera Core
Natera's Innovations in Transplant Oncology
Prospera Transplant Assessment: Now Quantify Background cfDNA
Applying our expertise in over two million cfDNA tests has allowed us to refine risk of rejection in your transplant patients. Learn how the quantification of background cfDNA can provide more insights to you and your patients
Prospera: Quantifying background cfDNA to enhance performance
Prospera has now been enhanced with an exclusive technique, making it the first test of its kind to quantify absolute background cfDNA.
This enhancement benefits physicians by identifying patients with atypical background cfDNA levels -- thereby flagging them as at-risk for false-negative reporting and potentially missed rejections.
Dr. Gauthier introduces Prospera's latest enhancement
Dr. Phil Gauthier, Natera Medical Director for Organ Transplantation, explains quantification of background cfDNA and its clinical impact on patient care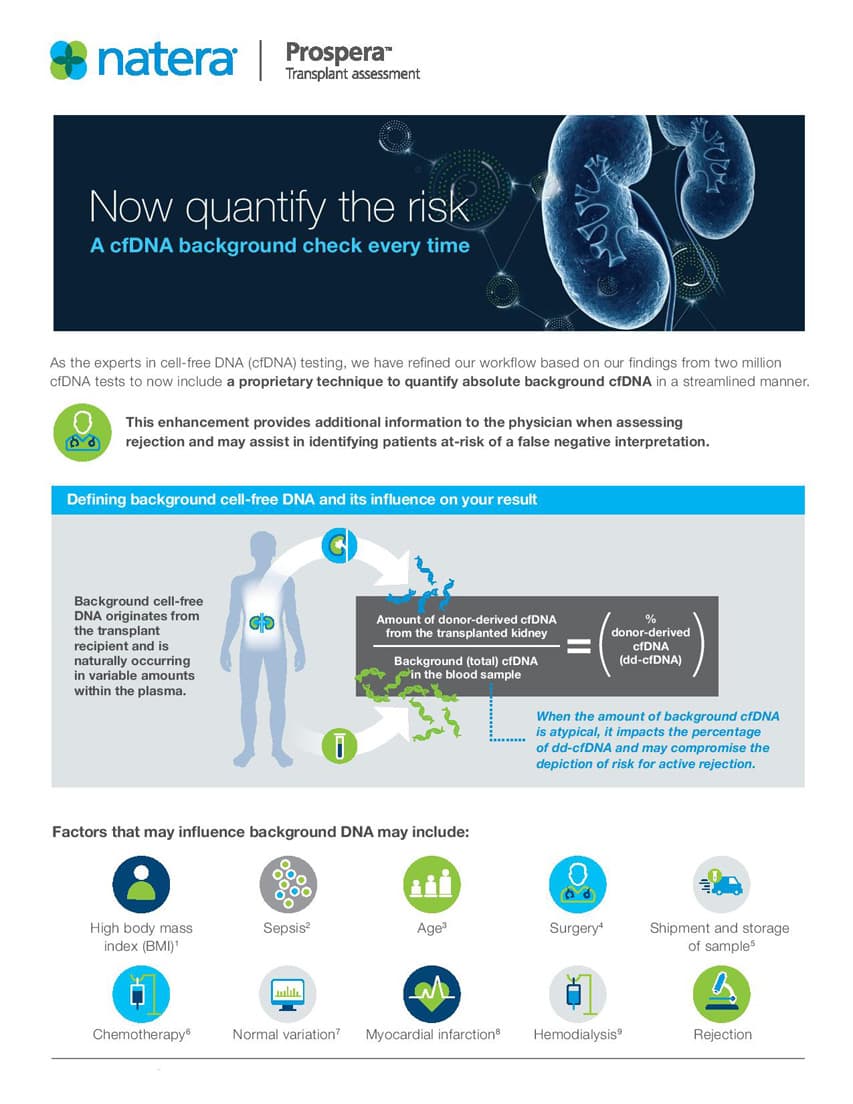 Why Background cfDNA Matters
Learn about the importance of background cfDNA levels when assessing your transplant patients for active rejection
View PDF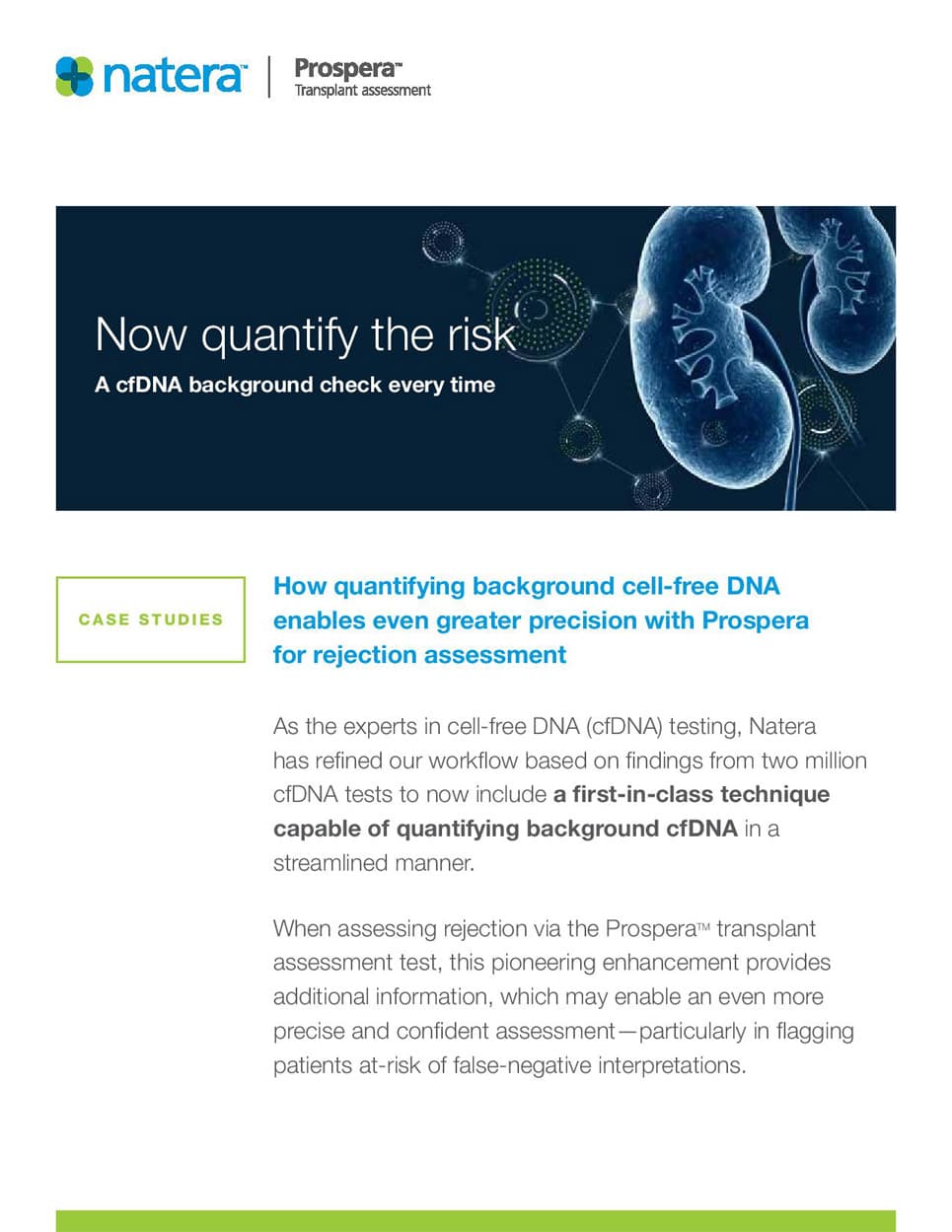 Evaluating patients with high background cfDNA
Insights and learnings from four patients where high background cfDNA levels were essential in assessing for active rejection
View PDF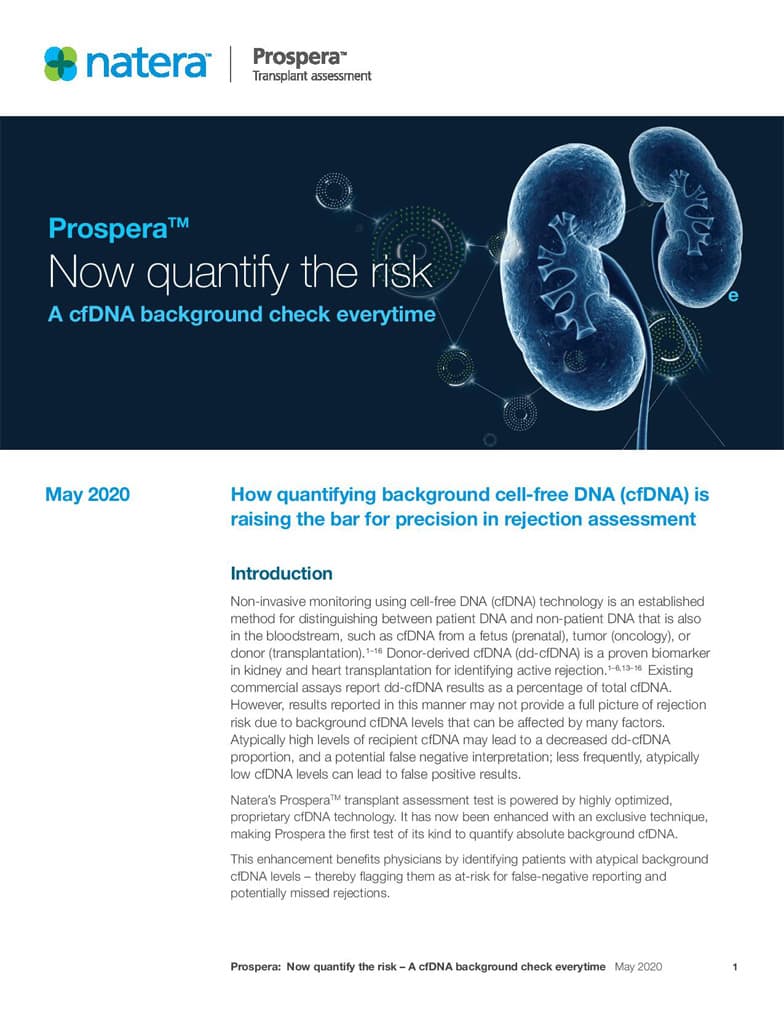 Prospera: Quantifying background cfDNA to enhance performance
Read how quantifying background cell-free DNA (cfDNA) is raising the bar for precision in rejection assessment
View PDF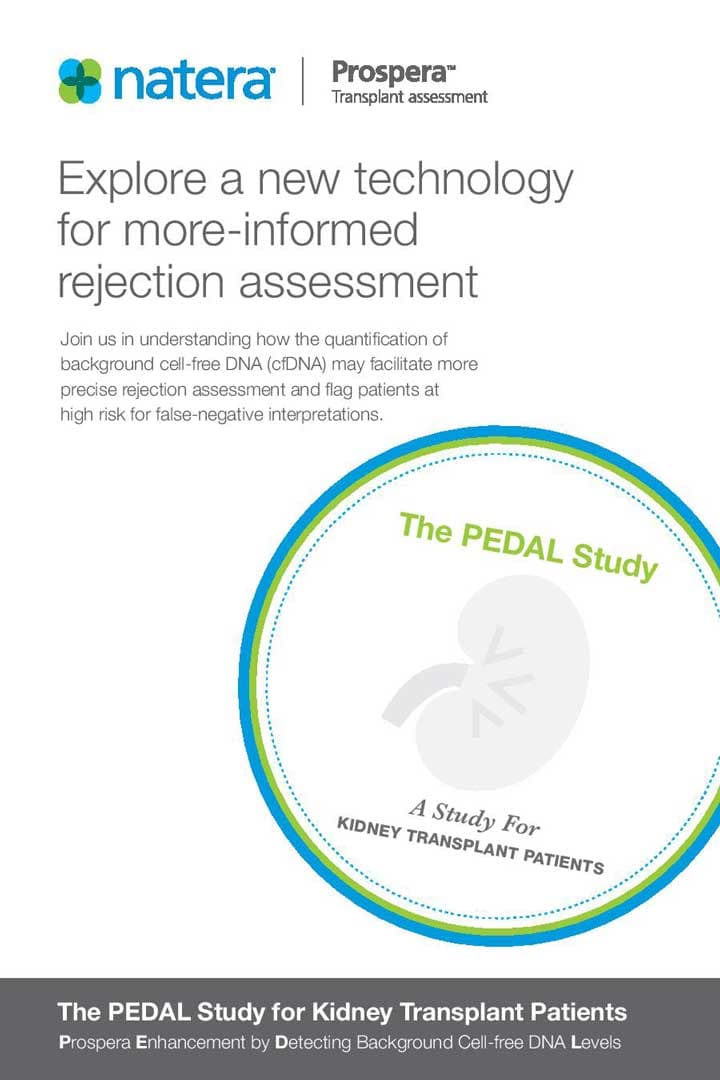 PEDAL Study: Prospera Enhancement by Detecting Background Cell-Free DNA Levels
View details of the PEDAL study and how quantification of background cell-free DNA allows for a more precise and confident assessment of allograft rejection.
View PDF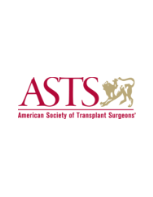 ASTS Webinar
Learn from Dr. Leeser about the latest research and enhancements of cfDNA testing, including the impact of quantifying background cfDNA when assessing for transplant rejection risk
Join Us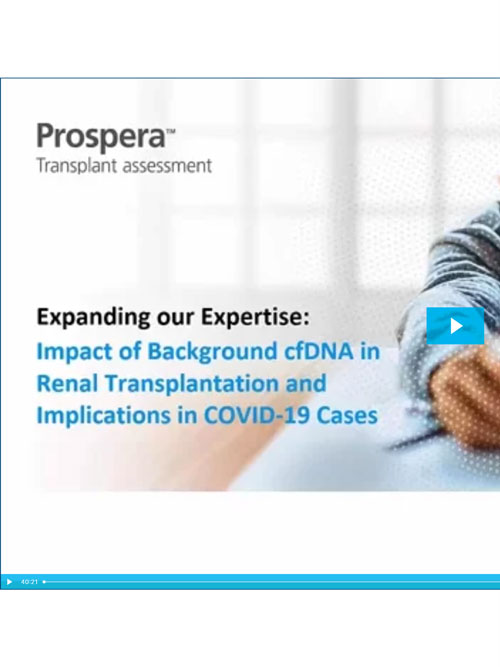 TTS 2020 Virtual Symposia -
Impact of Background cfDNA in Renal Transplantation and Covid-19
Learn how the quantification of background cfDNA can provide more insights by assessing all types of kidney transplant rejection with greater precision, demonstrated by patient cases including Covid-19.
Prospera Transplant Assessment
Prospera is powered by highly optimized, proprietary cell-free DNA (cfDNA) technology. As part of your tool kit, Prospera assesses all types of kidney transplant rejection with great precision.
In the Prospera early access program, Natera has received tests from 45% of the top 50 and 37% of the top 100 transplant centers by volume
Second line
Natera May 4, 2020 Press Release