Employee Spotlight: Tony Tin Senior Scientist, Emerging Technology and Cancer Biology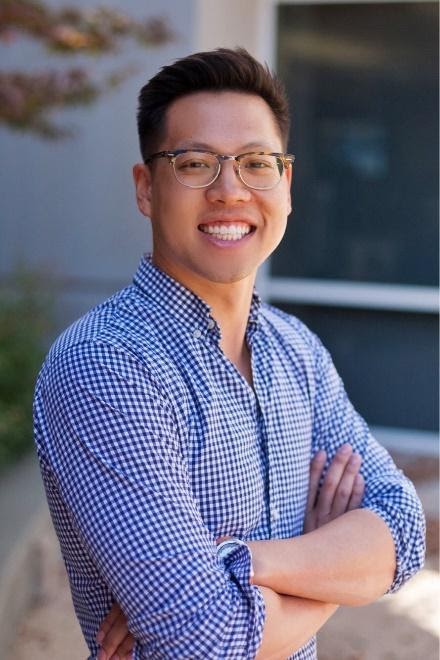 Tony Tin first joined Natera as part of the research and development team before transitioning to the scientific team. Tony and the rest of the scientific team play a crucial role in liaising with academic and research institutions, ensuring that our oncology products are evolving.
"Tony's is great at explaining the most complex scientific / engineering concepts, he ties everything back to the patient and is caring and always available. Working with Tony is like finding a safe-haven with a warm fire and hot cocoa in a blinding blizzard." – Olga Alexeeva, MBA, Senior Marketing Manager Oncology, Natera
Tell us a little about yourself and your background.
I attended the University of California, Berkeley, receiving my doctorate in endocrinology, where I focused on cell signaling pathways specific to cancer stem cells. Likewise, I graduated with honors in molecular and cellular biology. I am a Bay Area native. I've spent my entire academic and professional career focused in oncology and [am] excited to see how this field evolves.
Why did you choose this field?
I first became interested in cancer biology because it was a real component of my life. During middle school, my mother was diagnosed with breast cancer and it was very difficult witnessing [her] go through it. At the time, the treatments were not specific and there were lots of toxic side effects. It was especially challenging because there was no real way of pinpointing if her therapies were actually beneficial. Even after treatments were finished, there was an ever-present fear that my mom might relapse at any time. I became determined to make a difference in this field so that future patients would be able to know, in real time, how they are progressing.
What do you like most about this field?
There's always so much to discover and learn, especially when it comes to new technologies and therapies that can directly leverage our understanding of tumor biology. More and more, this industry is evolving toward making use of an individual's unique tumor profile, while at the same time developing treatments that are tumor-agnostic.
How has the field transformed since you started? Where is it going?
In graduate school when I was studying cancer biology, small molecule inhibitors were all the rage and there was hardly any focus on personalized and precision medicine. At the time, diagnostic tests involved only tracking maybe one or two generic biomarkers, with vague interpretable results. Now everything is patient-specific. Therapeutics have become extremely targeted and diagnostics can be bespoke to the patient, making them extremely sensitive while maintaining high specificity.
What are the three must-haves (e.g., coffee, notebook, sugar) on your desk during the week?
Boba for the sugar high
Gummy-vites so I can pretend to be healthy (but really for a chewable sugar high)
Alcohol for celebratory moments
What has surprised you most about working at Natera?
How much Natera takes care of its employees. When I needed to move across the country, away from our San Carlos headquarters, I was surprised and overjoyed at the overwhelming support by Natera. The company ensured I could still be an active participant in my team, despite relocating to New York City. This was well before COVID forced most companies to rethink its strategies and allow for remote work. Natera was very accommodating and made sure I could still participate and work in a collaborative, cross-functional position.
Outside of your work, what do you like to do for fun?
I'm an avid skier and snowboarder. During the winter, I'm pretty much on the slopes every weekend.