Employee Spotlight: Shruti Sharma, Senior Scientist, Emerging Technology and Cancer Biology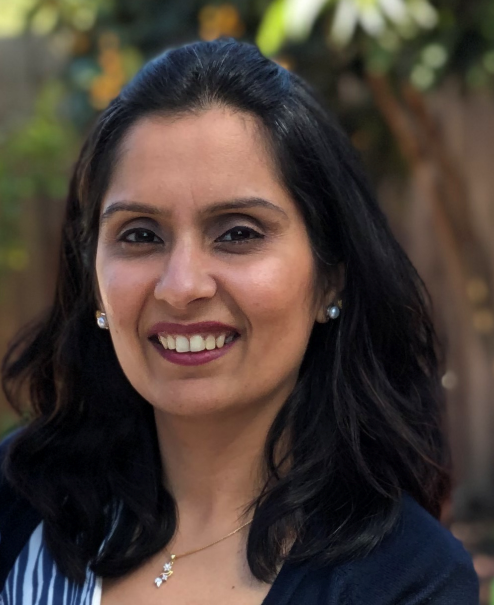 The scientist of emerging technology and cancer biology partners with clinicians, product managers, and key opinion leaders to transform oncology products. Shruti Sharma and her team ensure that the science and product are continuously expanding and evolving. Shruti plays a crucial role in liaising with academic institutions, ensuring that research is ongoing.
Shruti is very knowledgeable and passionate about her work. She is one of the main contributors to multiple Signatera milestones and is also very friendly, helpful and great to work with! Ekaterina Kalashnikova, Sr. Scientist, Emerging Technology and Cancer Biology
Tell us a little about yourself and your background.
I have been part of the clinical oncology team at Natera for four years now and have more than 15 years of experience in the field of human genomics of complex diseases. Prior to Natera, I did my post doctorate at University of Chicago and PhD at University of Delhi.
Why did you choose this field?
Working in the field of human genomics has helped me translate my projects from bench to bedside. Behind every sample, there has always been a real person that we are trying to help!
What do you like most about this field?
My work at Natera is meaningful and fulfilling. I work very closely on cross-functional projects with the clinicians and researchers to make an impact in the lives of cancer patients.
How has the field transformed since you started? Where is it going?
During the initial years of my PhD, the field was more focused on investigating specific genes and their role in complex traits. With the boom in sequencing technologies, there was a shift from hypothesis testing to hypothesis generation, and now the field is offering personalized therapies with fewer side effects for complex diseases such as cancer, as well as new diagnostic methods. With the enormous multi-omics data being generated, we are making significant headway toward harnessing the full potential of precision medicine.
What are the three must-haves (e.g., coffee, notebook, sugar) on your desk during the week?
A notebook and pen, a cup of warm water, and a pile of research articles.
What has surprised you most about working at Natera?
I have been pleasantly surprised by the energy, commitment, and passion that each person brings to the table to accomplish our mission of conquering cancer!
Outside of your work, what do you like to do for fun?
I love cooking new recipes, traveling, and spending time with my family.